Top 5 Food Trends of 2020 are going to seem like more of the same, on steroids. Expect more alternative everything, socially conscious, health conscious and instagramable foods.
Read on as I roundup the best and worst predicted food trends of 2020.
Food trend predictions into the new decade
I research many different reports of food and beverage professionals every year. From Pinterest trends to restaurant marketing professionals these predicted trends help to narrow down my pool of blog post ideas into a few that others *might* also be interested in. Many of the reports contain similar information. But there is also so much contradictory information that can be hard to digest at times.
But no worries! Just like last year's 5 Top Food Trends of 2019 I've read through it all and have summarized the information in this summary of the best (and worst) Food Trends of 2020.
*updated: check out the 2021 Food Trend predictions, too!
The best (and worst) food trends of 2020
Lifestyle choices are going to continue to be the driving force behind consumer's actions into 2020. With socially and health conscious consumer's showcasing their lifestyle with their purchasing power.
The hunt for alternatives to everything will continue as we strive to be socially and health conscious without sacrificing ease or flavor. And with social media spreading new ideas and pushing expectations consumers will continuously demand more. Beyond just socially and health conscious. They will also want to food to be prettier, more fun to eat and with more of story. Expect to see more photo friendly, interactive foods. And fun, engaging, unique restaurant experiences. And more information about the history and life -cycle of food. Thus driving more respect for our food system.
And it's a good thing, too because the trend for sustainable, local, homegrown, foraged foods might just be the best defense against the the idea that technology and lab-grown, cell-based, commercially developed foods are the healthiest choices for the planet.
#1 Lifestyle-based eating
Regardless of whether you're keto, paleo, high-protein, flexitarian, gluten free, vegan or just trying to feed your family a healthy meal the simple taste of feeding ourselves is becoming increasingly complex.
Consumer's search for foods / beverages that do it all. Things that will help them reach their personal goals AND tackle larger environmental concerns without sacrificing taste or convenience. And food marketers are up to the challenge and have been putting their efforts into offerings at both the fast food and supermarket level aimed at just that.
fast food and restaurant menus with specialized diet type ratings
packaged food made specifically for different lifestyles
grab-and-go refrigerated snacks aimed at adults
a range of jerky choices
hard boiled eggs with inventive toppings
#2 Alternative everything
We will continue to see the popularity of alternatives to dairy, wheat and sugar alternatives to surge. But there will be more alternatives to other traditional food-stuffs like, alcohol and meat.
Alcohol alternatives
As Baum + Whiteman, International Food and Restaurant Consultants, stated in their 2020 Food and Beverage Report "millenials killed milk; now they are killing your cocktail". Just as the general population has started switching out traditional dairy milk for a slew of alternatives, they are also looking for the fun of cocktails minus the alcohol. Which means inventive mocktails or 'zero-proof' beverages beyond 'virgin mojitos' will be popping up everywhere. To continue the health-conscious trend probiotic-rich fermented drinks like kombucha will be amongst the top choices for alcohol alternatives.
For those still looking to get buzzed while being healthy they will have plenty of non-traditional choices for imbibing.
wine-flavored water
cbd everything
juice pairings
botanically-infused faux spirits
shrubs
still water infused with alcohol
Meat alternatives
Perhaps the biggest trend of 2020 will be the explosion of meat-alternatives and meatless diets. As people search for plant-based and vegetable/meat blended versions of their favorite meals. 'Flexitarian' diets will surge in popularity. A less restrictive ways to live a more health and environmentally friendly life without taking the full leap to vegan or vegetarian.
'blenditarian meals' mix meat with at least 25% plant based material like mushrooms, cauliflower, etc.
meatless monday
mung bean, hemp and avocado protein
frozen vegan variations of favorite meat-based meals, such as meatless burgers, chicken strips, meatballs, deli meat and more
Vegetable alternatives for everything
Of course when we are substituting vegetables for meat why wouldn't we substitute for everything else too? We love a good clean replacement for 'dirty' food. And veggie alternatives will continue to be hot into the new decade replacing meat, dairy, carbs and sugar!
broccoli pizza crust
vegetable ice creams made from beet, carrot, spinach, cauliflower and squash
oat milk
acorn squash pudding
banana flour
monk fruit sugar
pomegranate molasses
coconut sugar
sweet potato flour
date syrup
#3 Eating for the 'gram
This social media age pushes our boundaries and opens us to new possibilities. Driving a push for more adventurous menus at home and while dining out.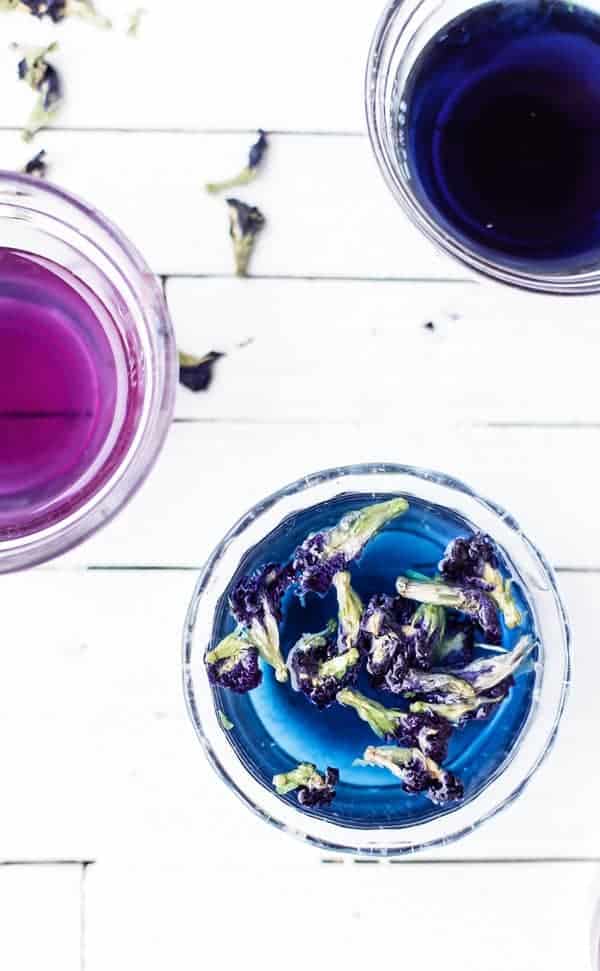 It also drives the lust for photo friendly, experiential foods with a backstory. Foods either look good in photos or make us look good in photos (ie social/health conscious) will reign. For a true winner throw in an interesting backstory. People are hungry for new information whether it's about the food's origin, it's preparation method or it's health and well being benefit.
floral infused drinks and dishes
star fruit
squid ink
ube
aronia berries
nutritional yeast
sea moss
spirulina
purple corn, broccoli and potatoes
cucumber juice
black garlic
reishi mushrooms
collagen
Ethnic foods and more
It'd be far fetched to say that our love of new and exciting flavors is due to social media. But there's no doubt it spreads information and introduces palettes to new flavors. Which has the potential to make once obscure ingredients go mainstream. And in turn drives the constant search for the next ingredient that will become the 'big new thing'.
Global platforms, like instagram and youtube, make it possible to learn about and learn how to cook anything from anywhere. Which melds cultures together encouraging creativity while also building respect for regional, indigenous heritage ingredients and techniques. Expect to see hyper-regional cooking with more specifics about the origins of recipes and ingredients beyond 'Mexican, Asian or Southwest'. And an increased interest in family traditions and ancestral cooking.
smoked meats
fonio
lumpia
gochugang
piri piri
moringa
tamarind
ucuaco
cassava
bijao leaves
cocona
acaï
aguaje
maracuya
Birria
Papalo
fancy churros
harissa
shawarma
udon
Foodie families
As more and more people share their lives online it will create more foodies pushing the demand for more ambitious family dinners at home and while dining out. And as kids are being raised with more sophisticated options the death of the 'kids menu' is even predicted.
Adults will also look towards their childhood when feeding themselves. Yearning for healthier versions of nostalgic favorites and just more upscale snacks in general. Similarly, delivered home meal kits will continue to rise in popularity as people are not willing to sacrifice convenience for their health focused and whole-food rich diets.
brussels sprouts,
kale
cabbage
at-home sushi rolls
unbreaded 'fish sticks' made from salmon and other high quality fish,
gluten free real chicken nuggets
adult puffed snacks
snacks with 'healing properties'
inventively topped hard-boiled eggs
pickled vegetables
#4 Respect for the Food System
If there's one trend that I'm most excited about it's the increasing focus on the entire food system, and a better recognition of our place in it. Taking a more active approach to their role people will start to desire more of a connection to the farmers who raise and grow the foods we eat.
Agrotourism will increase in popularity with farms becoming a destination for vacationers and those looking to learn more about agriculture.
Taking the locovore trend a step further from knowing your farmer to being your own farmer and more people will start gardens at their own homes.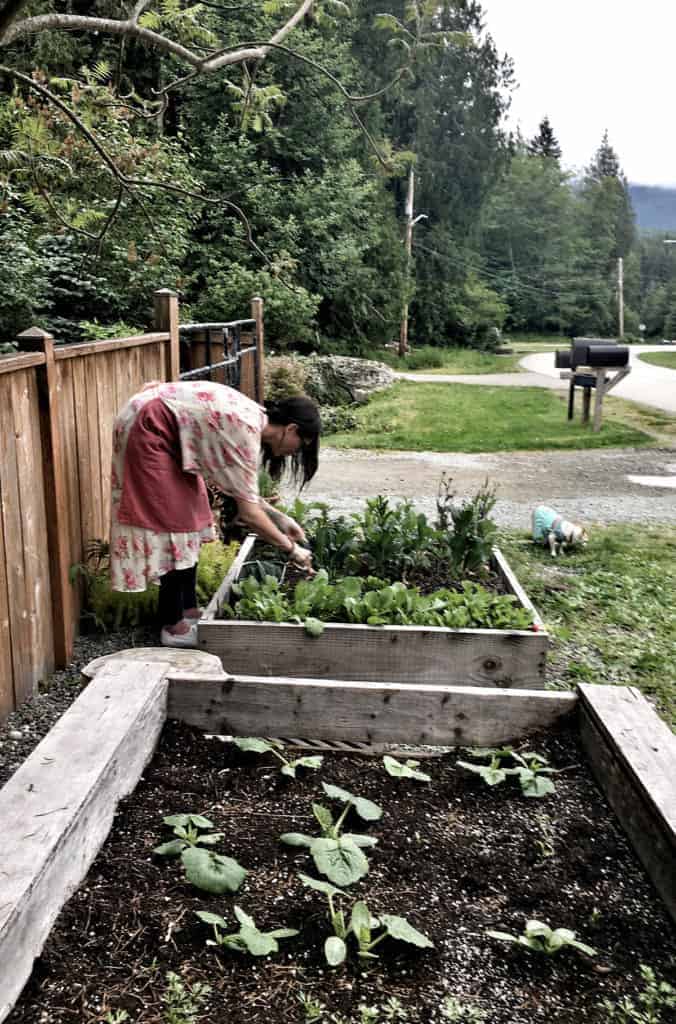 And as we learn to appreciate just what it takes to go from seed (or hatchling) to table we will be more and more mindful of what we are wasting. Reducing waste and becoming increasingly comfortable with consuming all different parts from all different stages of the life cycle.
sustainable farming practices
ethical butcher shops
local farms
small space gardening / backyard gardening / victory gardens
biodynamic gardening and biodynamic labels on products like wine
homebrewing
fermenting
foraging
canning and preserving
zero waste cooking
inventive use typically discarded meat, poultry and plant products
avocado blossoms, beet greens, sweet potato leaves
#5 Big brother comes to dinner (and breakfast and lunch..)
Into the new decade there is almost as much that terrifies me as excites me in food trends.
Sure, nothing apocalyptic yet. But with the current rate of societal change what happens now could easily snowball into much bigger issues. Information is key and access to your personal shopping habits and preferences is like gold for any marketer.
We have become okay with our shopping habits being tracked online and at the grocery store but what about in the drive through? Expect increasing information gathering techniques in every aspect of your life. Including at the drive through, while dining out and with grocery and food delivery services.
Of course there will be benefits to the consumers in terms of coupon savings, personalized discounts, free wifi, quicker payments, etc. But ask yourself … what price you are truly paying for ease and convenience?
License plate scanners in drive thrus
facial expression recognition to personal offerings based on your perceived mood
voice command ordering
smart kitchens
home robots
online ordering
delivery robots
self-serve kiosks