This how-to guide to planning a staycation with friends will have you searching for a reason to 'get away'! Whether for a birthday, bridal party, or other no-reason-at-all you'll be planning, booking and hosting a "Chill" Friend's Weekend – In for your people in no time.
When life gets hectic and connecting with your people feels impossible, it' probably when you need it the most! So just carve out the time and make it happen! Whether they're your childhood friends, your family, childhood-friends-turned-family, or new acquaintances; there's nothing like chilling with friends to melt away the stresses of everyday life.
How to Plan a Friend's Weekend
This shop has been compensated by Collective Bias, Inc. and its advertiser. All opinions are mine alone. This content is intended for readers who are 21 and over. #AlohaOlala #CollectiveBias
I recently had the pleasure of going on a friend's weekend-in staycation in Lake Chelan, Washington with some of my longest and dearest friend. This time to relax and chill with my people was just what I needed and with these ideas for planning a group getaway you too will move past the 'we neeeed a weekend away!' phase and be on your way to fun, laid back friend's staycation in no time.
1. Where to go and when?
What's truly important is the connection that comes from clearing schedules and spending time together. So host a friend's 'weekend' nearby and enjoy each other's company anytime.
Rental homes
Larger groups should consider renting a whole house or condo from a rental home website. There's rental homes everywhere! You'd probably be surprised at what's available in your area. Or, keep costs down and host a friend's weekend staycation at someone's house. Simply clear out a friend's home and bunker down there for your weekend-in.
If you do go the rental home route it can be difficult to split rooms fairly. Let your group know early on if they will be sharing rooms. So they have any roommates and issues worked out before arrival. Once roommates are chosen it can still be difficult to manage room assignments. Of course, if there's a bride or birthday girl she gets the best room in the house. Next choice goes to the point person who has been busting their butts organizing and planning. Everyone else should flip a coin, pull names out of a hat or pull straws to decide who sleeps where. Of course if all rooms are the same, there's no issue but this is rarely the situation.
When to Go?
Gather information from friends to determine a few different options for dates. Then, poll them to see which ones work best for the most people. Consider the off season or less busy weekdays. For a "chill" friend's weekend – in all you need is your people and a place to gather so cheaper less crowded dates are perfect! Also keep in mind that short and sweet trips will not only save money but will make sure that everyone leaves happy and there's no overdosing on togetherness-time.
Once you have an idea of where you're going and when move on to the who, how and what.
2. Who is the Point Person?
No matter how small or large your group planning will always require someone to take the lead. Chances are you already know who the best candidate for this position amongst your friends is. They should be decisive and able to get stuff done but also open to ideas and input from the group. This person should gather input from the group about their desired dates, budget and activities. Then research ideas to present the group with a plan.
Keep in mind that unless you have a small group of people, it is nearly impossible to find something that works perfectly for everyone. That's okay! Be patient, flexible and prepared to compromise. But if the chosen plan doesn't work for everyone, no worries. There will be plenty of friend's weekend – in opportunities in the future!
3. How to Plan Food and Drink?
There are a few ways to plan how to provide food and drink for the group, depending on your people and their personalities. You may have a whole group of friends that love to cook. Or, you may have people who would rather just relax on the patio than step foot in the kitchen.
You can divide up the meals and give each person responsibility to plan and prepare one meal. Whether it's breakfast, lunch or dinner. Assign the meal and the day then allow each person freedom to shop for and prepare it. If you have friends that would love to share their cooking skills this is a great option!
For crowds that would be more overwhelmed than excited to be given responsibility for a meal designate one person to shop for and bring all the food that is needed. Everyone pitches in for the group purchased items, and if people have their own must-have items they know to bring it along themselves. For the most part simply stocking the kitchen with grab-and-go foods will be enough. Things like muffins, fruit, cut veggies, premade salads, cold sandwiches, chips and dip, cheese and crackers, etc. Add in some basics like chicken, eggs, garlic, and potatoes and you'll also be able to whip up a pretty freakin delish meal if you want.
For drinks, it's best to just grab a few things out of the group budget but also ask everyone to bring their favorite beverages to share.
4. What to Do?
When stay-cationing with a group a lot of time can be wasted trying to figure out what to do if it hasn't been discussed ahead of time. It's especially difficult when everyone's coming with varying lifestyles, budgets and wants. Depending on how many guests you invite there may be a lot of different opinions about what is fun to do and how staycations are best spent.
First and foremost, understand that everyone is different.
Some want to sleep in and others will wake up early. Maybe you have a few friends that crave downtime and need to be alone, while others will want to spend every moment engaged with others. Some are looking forward to wearing pajamas and watching movies with friends, while others want to go check out the nightlife. And while we appreciate each other's differences without some upfront honest communication and planning things can go awry.
While you don't need every detail worked out it helps to have a plan.
Decide on daytime and nighttime activities. Research popular attractions in your area and share them with your group. Ask everyone to tell the planners one or two things they definitely want to do. This will allow everyone to feel that their voice has been heard and they will most likely enjoy other's recommendations because of it. Of course, if there's a person-of-honor they get more say in how the time is spent.
Come prepared with in-house activities.
Bring fun games that are easy to learn and quick to play with a crowd.
If you know your group will be happy spending a good chunk of their day gathered around a table knee-deep in a strategy game, perfect. Otherwise, understand that games will keep people's attention for the span of time they keep my 3 year olds attention. So make it quick and easy to have a little fun! Group participation card games, lawn games and games like charades that don't require any special supplies are a great way to get the laughs started.
Bring something new for everyone to experience.
For our staycation in Washington and we were planning on sticking around the house. So, I stopped by my local recreational cannabis store, Bloom. And picked up some fun Olala products for our "chill" friend's weekend – in.

I picked up Orange Cream and Fruit Punch Infused Sodas along with Peach Pear and Pineapple Strawberry infused sparkling waters by Olala. Perfect for a "chill" friend's weekend – in, Olala beverages transport you and melt away the stresses of everyday life to an island state of mind. Bringing the fun, authentic, laid back "soaking up the sun" spirit to any party or get together.
Olala, pronounced OH-lah-lah, means "kissed by the sun" in the Hawaiian language. And their Infused Sodas with natural ingredients, high carbonation, and full profile cannabis (no distillates) help contribute to a laid back, "chill" lifestyle. Grab one to relax, unwind, and be yourself.
Hire a local creator to host a workshop on site.
Learning a fun new skill is always a good time! Whether you're at home or on a staycation it's becoming so easy to find local makers to share their craft with your crowd. Plan ahead to have someone lead the group whether it's a local business person or creative professional. Or simply one of your fabulous guests has a craft to share. Whether it's macramé, flower arranging, cooking or baking, in house classes are such a fun way to engage with your friends!
Give people freedom to do them.
Understand that just because you are playing a role in planning the weekend it does not mean that you have control over what everyone chooses to do with their time. Allow people the time to do what they choose. And make sure to not over schedule and allow for some solo time take a breather, have a nap, or explore exactly what you want at your own pace.
Encourage your friends to look into small group activities.
It can be a lot for everyone to spend every moment with the entire group. Whether it's heading out for lunch to a restaurant or breaking away for shopping, having small group activities is okay too!
Be up front with the group about what you do and don't want to participate in.
It's okay to be honest and just hang back for some activities to save money or just save your sanity.
5. How to organize communication, payment and photo sharing
Take advantage of the many apps available that streamline groups! Use applications to poll your friends about possible activities and staycation dates, easily request and transfer money, share itineraries, provide updates and put all your photos in one spot.
How to Collect Payment for a group staycation
It can be difficult trying to figure out how to pay for a group staycation. Simply add in all the costs of lodging, activities and food then divide by the number of guests. And use an app to request and send money. Allow the point person to manage the money and be responsible for purchasing and payments. Then if for some miracle of nature you happen to come in under budget, the remainder can be divided up and re-dispersed to friends afterwards. Make sure you communicate to the group about what exactly is being paid for and what they may still be responsible for – tips, tasting fees, snacks and dinners out, etc. Also, make sure that the budget is communicated as early-on as possible to give potential trip-goers the chance to decide whether the staycation will work for them or not.
How to Share your friend's weekend photos
Social media is great for sharing photos, BUT if you had any strategically un-invited friends or people who weren't able to come because of cost or timing be aware that too much sharing can cause hurt feelings. Also it can be frustrating to try to connect to a friend who seems to be spending more time engaging with their social media feed than with you. While you're on the trip, put emails and social media aside for a bit to live in the moment with your friends. Then, afterwards share all your photos with each other using a file sharing app or online folder. And for photos that you do choose to share publicly use a unique hashtag for the trip and ask friends to tag their photos with it.
6. Take note of what worked and plan for your next "Chill" Friend's Weekend – In, after all life's better chilled.
This post created in partnership with Olala Cannabis Infused Soda. Thank you for supporting the brands that support me! Olala Instagram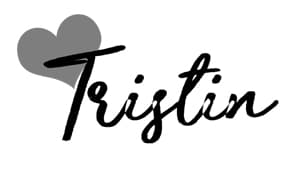 Pin for later
Olala Cannabis Infused Soda has intoxicating effects and may be habit forming. Marijuana can impair concentration, coordination, and judgment. Do not operate a vehicle or machinery under the influence of this drug. There may be health risks associated with consumption of this product. For use only by adults twenty-one and older. Keep out of the reach of children.