Hello! Welcome to Fresh Flavorful where as a Pacific Northwest food photographer and recipe developer, I hope to inspire you to enjoy life's simple moments.
My name is Tristin Rose Rieken, or you can call me Tris.
I'm the woman behind it all around here. As a former small business consultant and web designer I turned my passions into a career in food when in 2013 I began working as a professional recipe developer and food photographer to develop new and unique recipes for a wide range of clients, from large global corporations to small businesses, restaurants, farmers, producers and fellow food writers.
Featured in worldwide print and digital marketing campaigns as well as publications like Buzzfeed, Feedfeed and Food Blogs Magazine I have become widely known for my ability to create simple, delicious recipes, often utilizing seasonal produce and lesser known ingredients that are both beautiful and easy to execute for the home cook.
And now, I am bringing the recipes directly to you in hopes that these fresh, flavorful recipes enable you to entertain easily, adventure often and eat deliciously.
Oh, and I'm kind of obsessed with throwing parties for friends, finding local restaurants and farms, camping, hiking, backyard gardening, foraging for food, and basically everything quintessentially Pacific Northwest.
Before working as a recipe developer and food photographer I was simply hostess to my friends and doing the cooking for my family of five: my husband Jeremy, our daughter, Chayce and two sons, Fletcher and Nash.
We've spent the last 20 years living the suburban rural life in a small lake neighborhood in Mount Baker foothills. There we started our family, created roots in the tight knit community, grew as much food as possible on our tiny ¼ acre lot. And absolutely fell in love with the valley.
Now we've recently relocated to a large homestead and our 1967 house right next door to where I grew up. We have renovated and diy'd and started a flock of chickens. We're also beginning to rediscover all the local spots for eating, adventuring and entertaining.
Inspiration
My biggest inspiration is my childhood. For inspiration I always suggest thinking back to your childhood and remembering the things that you would spend your time doing.
For me it's time spent hiking through the woods, soaking in natural hot springs, and clam digging down the beach. Time spent picking berries for preserves and wild spearmint for homemade tea. Time spent waking early to throw crab pots off of long docks. But the best time was the time spent around the table processing food with family. Elk, clams, crab, fish and buckets of blackberries. All broken down, preserved and divided with an assembly line precision that even Henry Ford would be proud of. Of course, enjoying the spoils of our labor together was always time well spent as well.
That upbringing on Washington's West Coast instilled a permanent connection to nature and the simple things in life. Like camping trips, mushroom foraging and clipping herbs from the kitchen garden.
At age 20 I became a mom. While pursuing degrees in both business management and internet technology from Western Washington University. And also running a successful business with my (now) husband.
From an early age I practiced the skill of balancing parenting and personal passions. And spent my days as a work from home parent. With toddlers on my hip and Martha Stewart on in the background. While continuing to nurture hobbies, friendships and a love of adventure.
Passions
With natural entrepreneurial spirit and a drive to create and sell pursuing creative passions is a theme that has always been close to my heart. From being an eight-year-old craft fair touring jewelry maker. To having the time of my life working the festival market in the early 2000s. A natural entrepreneurial spirit that led me to degrees in both business management and internet technology.
I'm also 'that girl' with the camera slung over my shoulder. I've always loved photography. And from every party and event in high school, to every childhood party and sporting event as a young mom. I never missed a chance to capture the memorable shots then share them with others.
Back before yelp and Facebook I was the person my friends would turn to for restaurant reviews and recommendations. I've always loved cooking and teaching so much that I'd host cooking classes in my kitchen for friends and neighbors. A long-standing Food Network and Martha Stewart enthusiasts, entrepreneur, web designer and photographer who loves sharing information and helping others. But it wasn't until 2013 that I married my passions for food, photograph and business and opened a new business as a professional food photographer and recipe developer.
Capturing the natural beauty of life's fleeting moments is still my passion and what drives me to create. A puff of barbecue smoke, a drizzle of cream over a glass, a quick step in the woods or the smile on a bride's face as her father enters the room, these are the moments that inspire me.
Let's work together!
"Everyone absolutely LOVED your posts and your incredible photography! We even shared your photos around with everyone here at Ahalogy because they are some of the best we've seen!"

Ahalogy Content Management
I work with a wide range of clients, from large global corporations to small business, local farmers, restaurants and fellow food writers, to provide a custom mix of services based on individualized needs.
From recipe development, on location photography, in house photography, full digital content creation, and more. Check out some of my recent work for Skagit Valley Farmstand Fresh, Muir Glen, Tillamook, Morton, McCormick, Eagle Brand, Litehouse, Annie's, Korbel, Twin Dragon, Maker's Mark, Crown Royal, Squirt, Decoy , Argo, Grey Goose, Empress 1908, Target, Coleman, Schwans, Jack Links, Safeway, Tide and more!
..like, literally blown away by the gorgeous photos!"

So fab food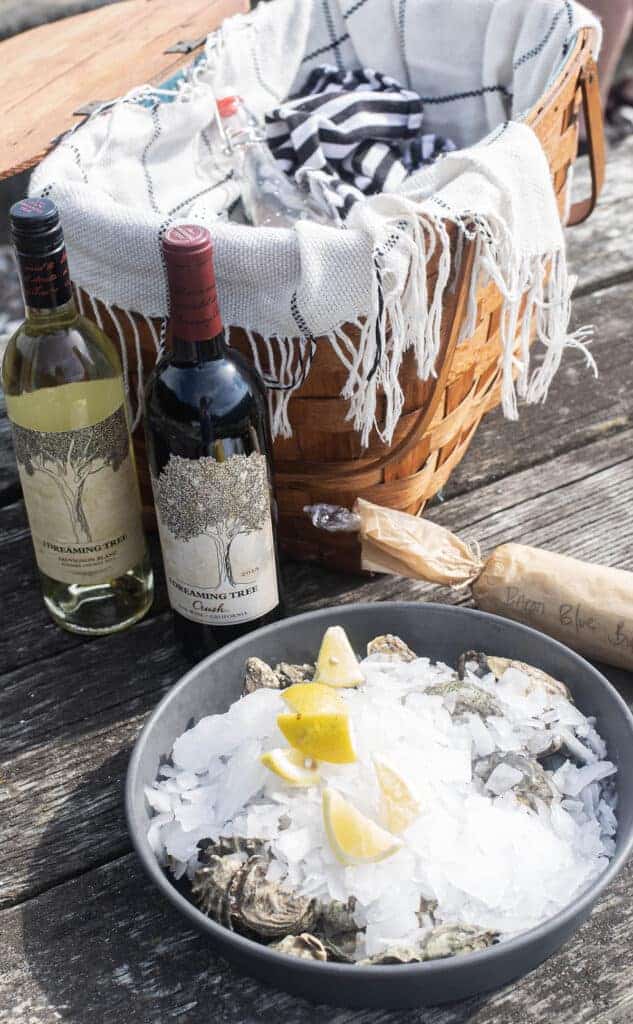 I love nothing more than collaborating with a great brand to create useful content for my readers. And am always happy to help bring marketing visions to life through a wide range of services. From recipe development, product and recipe photography, in house and on location commercial photography, custom social media content creation and more. If you're a brand looking to collaborate whatever your goals may be please contact me to see how I can help you achieve them!
Contact me
Thanks for stopping by. If you have any questions or just want to say hi, send an email to [email protected] or use the contact form below.
Oh and don't forget to follow me on Instagram, where you can catch day-today life and sneak peaks of upcoming recipes in Stories.
You can also 'Like' this blog on Facebook, follow me on Twitter, or browse my extensive Pinterest boards for inspiration on everything from Halloween cocktails to modern home design and picnics.
Connect on social or contact me if you ever have a question, special request or recipe that's giving you trouble. I'm always happy to help!
Thanks for being here,