"This post has been sponsored by Schwan's Food Delivery™. All thoughts and opinions are my own.
End the week with an easy Family Movie Night tradition and relax while creating memories with your loved ones!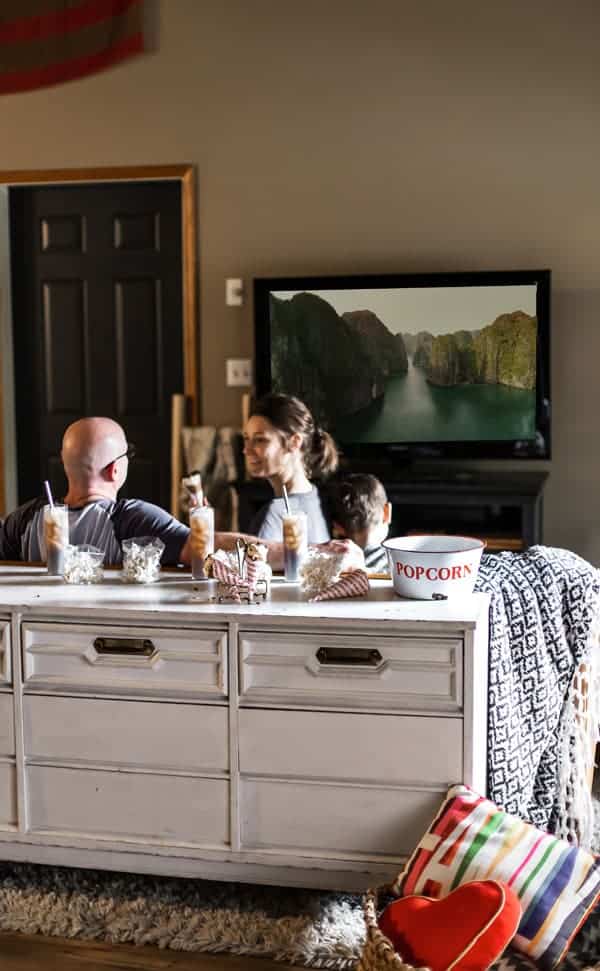 Give your family something to look forward to and celebrate the end of the work week with a Friday night tradition of Schwan's Food Delivery and family movie night. It's so easy with these tips (and a great coupon to Schwans.com!)
How to Have the Best Family Movie Nights
On Friday, mom and dad are often tired from the work week but know that the weekend is something to be celebrated. Which is why a low-key family movie night is the best idea ever for Friday nights. And with these five easy tips, you can make easy movie nights a tradition at your house too.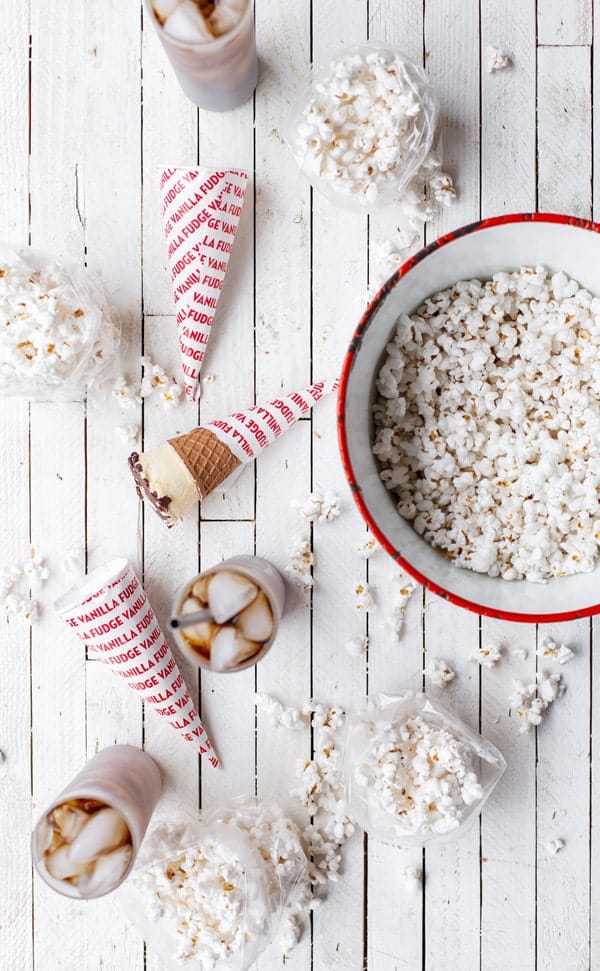 #1 Easy Family Movie Night Dinner
Schwan's makes it easy! With high-quality food conveniently delivered to your door, all you have to do is preheat the oven or toss the package in a skillet. Leaving you with much more time and energy to share with your family. Although this easy Friday night tradition hardly takes any effort at all!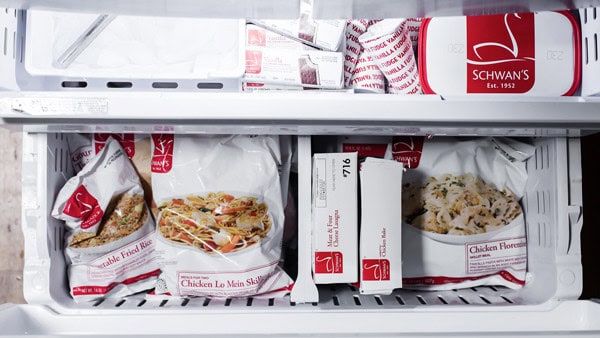 Go to Schwans.com or use the Schwan's app and place your first order using promo code YUM50 for 50% + FREE delivery!!
I get the kids in on the action, too. Together, we go online to Schwans.com and pick out a few things to add to the cart for the week. I love that we're not tied to any set menu and can choose exactly what works for my kids and on my own schedule.
The kids love picking their Schwan's movie night menu online, then waiting for Friday to arrive. So regardless of what happens when picking the movie, at least dinnertime will be tear and argument free!
Schwan's Movie Night Dinner Idea:
Schwan's Family-Size Meat and Four-Cheese Lasagna – pasta layered between a sweet tomato sauce, ground beef and a blend of mozzarella, creamy ricotta, aged Parmesan, and Romano cheeses. Made with 100% real cheese.
Schwan's Five-Cheese Garlic French Bread, Cheese-Stuffed Breadsticks or Ciabatta Rolls
LiveSmart California Blend – broccoli florets, cauliflower florets and baby carrots or a fresh green salad
Schwan's Vanilla Fudge Sundae Cones – vanilla ice cream, swirled with fudge and topped with chocolate chips in a chocolatey-lined chocolate sugar cone. Made with real cream. No artificial flavors.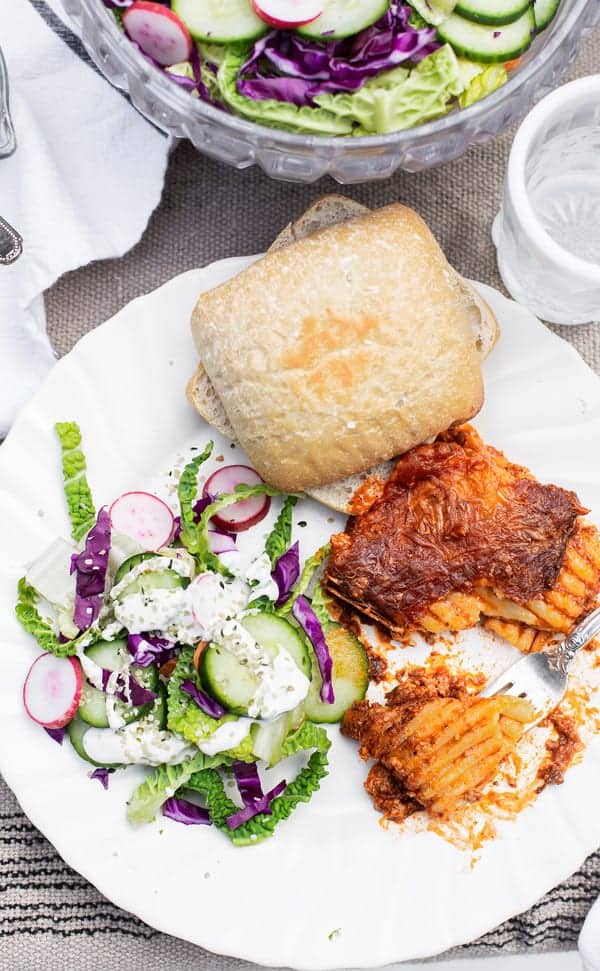 2. Choose the Movie Fairly
Continue the theme of getting the kids in on the action and let them help choose the movie! With all the movies at your fingertips when streaming your family movie night at home, it can be hard to choose without someone feeling disappointed and in tears.
Avoid the movie-night meltdown and ensure that all voices are heard every week with an easy and fair system for choosing the family movie! Have every member put their choices on strips of paper. Approving selections for age and content-appropriateness before adding to the bowl, if necessary. The youngest family member then chooses the movie out of a hat. When everyone knows that they will have the same chance to have their movie chosen there's less arguments. note: if your movie is this week's choice you don't get to put an option in the hat next week!
How to find the best family movies?
It's easy to quickly search online for best movies on the different streaming channels. My favorite searches for new movie choices are 'new funny family movies','best action movies', 'best movies of 2018', 'best movies of 2017', etc. And when in doubt, always look to your own childhood favorite movies for inspiration. It's also fun to watch long movie series or group movies by theme for the month.
3. At Home Snack Bar
Set up a section of your counter with an array of treats—favorite movies candies, popcorn, pretzels and different flavored seasonings – and put out bags or bowls so each person can customize their snack.
Then, just when the appeal of the popcorn and candies are wearing off grab an ice cream cone and enjoy the rest of the show!
How to pop popcorn at home?
It's easy to pop popcorn kernals at home either on the stovetop or in the microwave without special products!
Simply place a few popcorn kernels in a large lidded pot on the stove top over high heat with a couple tablespoons of oil. When they pop, remove and add ¼ to ½ cup kernels. Stove top popcorn is best cooked hot and fast! Just be careful not to burn.
Or you can pop popcorn kernels in the microwave using only a brown paper sack! Simply add ¼ cup popcorn kernels to paper lunch sack, roll the top to seal,, and pop in the microwave the same as you would store-bought!
4. Get comfy
The best part of staying in for a family movie night – other than the price savings! – is that you get to get comfy with blankets and pillows and comfy jammies, without looking like a bunch of weirdos in public. Crackling fire and sound of raindrops optional but highly recommended ?.
5. No cell phone policy
Just like at the movies, require cell phones be turned OFF during movie night. The goal is to bring family together rather than simply giving everyone another excuse to zone out in front of a screen.
Enjoy your uninterrupted family time 'at the movies'!