Crispy Tempura Shrimp and Vegetables made with homemade tempura batter is a fun dinner idea whether you're serving two for a date night or a crowd for a fun dinner party!
Fun to make, and best-served piping hot, homemade tempura is perfect as an interactive date night or party food to serve when you're looking to get your guests involved and serve up some entertainment with your meal.
What is tempura?
Tempura is Japanese dish of various foods breaded in a light batter and fried until super crispy. Made from flour, egg and cold water the tempura batter results in a delicate, super crispy coating.
Tempura is a popular Japanese sushi restaurant dish. While dining out, I love the thrill of picking tempura pieces and guessing what each bite will reveal.
But it's actually very easy to learn how to make tempura at home, too!
And this homemade tempura recipe is a perfect dinner idea whether you're serving a family or a group at an at-home tempura night.
Ingredients
Tempura batter with cornstarch – Gluten-free Argo® Corn Starch is the secret to this crispy tempura batter. The corn starch allows for the tempura batter to sit on the counter for hours and still fry up super crispy, rather than having to be used right away like typical tempura batter made with flour only. In addition to cornstarch there's also flour, spices, egg and ice-cold beer, club soda or water.
Proteins – tempura shrimp, chicken tempura, pran tempura, salmon tempura, crab tempura and other meat and seafood like calamari, cod, thinly sliced chicken, beef, and pork.
Vegetables – for super crispy tempura reduce moisture by choosing naturally low moisture vegetables, like root vegetables. Sweet potato tempura, squash tempura, kabocha or pumpkin tempura, etc. You can also make tempura with carrots, turnips and other vegetables. Other vegetables that are good for tempura are squash are mushroom tempura and other delicate items too like squash blossoms and scallion. Tempura asparagus, onions, broccoli, cauliflower, green beans. Shishito peppers, and bell peppers are also amazing tempura ingredients.
Step by step instructions
Super crispy tempura really is easy to achieve, whether you're making tempura for yourself or tempura for a crowd!
Prepare the vegetable and protein ingredients. For a crisp batter that completely adheres and does not get soggy ensure all ingredients are completely dry before coating with batter. If necessary, dredge in cornstarch before dipping in batter.
Combine tempura batter ingredients and mix lightly, but do not overmix. Batter will be a lumpy. Place batter bowl into larger bowl filled with ice and water to keep the tempura batter as cold as possible.
Heat frying oil like canola oil, vegetable oil or peanut oil. Use a use a deep pan with a flat bottom and at least 2 inches of oil for even heat. Test if the oil is ready for frying by sticking a wooden chopstick or wooden spoon handle in the oil. Oil is ready when bubbles form around the wood. Or test frying oil by sprinkling in a few drops of tempura batter. If the batter bubble and crisp the frying oil is hot enough.
Dunk ingredients in batter then into the heated oil, ideally with oil covering the ingredients by an inch of oil. Maintain oil temperature and make sure to not overcrowd the pan.
Fry each piece until golden brown, then remove to drain on wire rack or newspaper. Avoid draining on paper towels to prevent steam and soggy tempura.
Serve immediately for the crispiest tempura.
Enjoy!
Tenkasu
Scoop out and save any crispy tempura pieces left in the frying oil, also. These crispy tempura pieces or tempura scraps / tempura flakes are called tenkasu which means "heavenly waste" in Japanese. Tenkasu are perfect for adding crunch to noodle dishes, soups, rolls, etc.
How to serve
Serve with a tempura dipping sauce like tentsuyu (a mix of dashi, mirin, sugar and soy), or simply soy sauce or ponzu sauce. Flaky sea salt, lemon wedges (or a salted lemon juice dipping sauce) are also a nice addition to the fried crispy tempura spread.
Serve tempura with steamed rice and nori sheets, as well as an array of other fillings for DIY tempura filled sushi rolls. Or, include broth and noodles for homemade tempura udon.
Traditionally Japanese tempura is served with shredded daikon and oftentimes in a soba noodle soup.
To host a tempura dinner party eliminate the mess of frying in the kitchen by taking the tempura night outside! Cover a large patio table or bench with newspaper and bring a camp stove or single burner induction plate outside. Or cover the kitchen counter with a layer of newspaper and stay in. Set out some small plates and some chopsticks to encourage people to dive in and enjoy a fabulous crispy tempura dinner.
Or to make tempura for two reduce Argo Corn Starch to ⅓ cup and flour to 2 tablespoons, mix with 1 egg yolk and only ⅓ cup liquid.
Ingredients
1 ½

cup

Argo® Corn Starch

½

cup

flour

1

tablespoon

garlic powder

½

teaspoon

black pepper

¼

teaspoon

cayenne pepper

2

large

eggs

slightly beaten

2

cups

light beer

or water or club soda or sparkling water

1 ½

pounds

prawns

peeled and deveined

4

cups

vegetables

such as zucchini, carrots, onions and/or mushrooms

1

tablespoon

toasted sesame oil

(optional)

light canola oil

Enough for deep frying
Instructions
Wash and dry then prep all ingredients. scoring the back side of the prawns so they lay flat.

Combine Argo® Corn Starch, flour, baking powder, garlic, black pepper and cayenne pepper in a medium bowl. Add liquid and eggs; stir until just combined. Place bowl into larger bowl filled with ice and water to keep cold.

In a deep shallow pan heat 3 to 4 inches of oil over medium heat to 325˚F.

Add sesame oil to hot oil to add flavor (optional).

Dip vegetables into batter, Let drip for a few seconds before carefully lowering into hot oil.

Fry a few vegetables at a time, turning once, 3 to 5 minutes or until lightly golden and crisp.

Drain on wire rack over newspaper lined sheet or directly on newspaper.

Increase heat to 350˚F and repeat with the prawns.
Nutrition
Calories:
804
kcal
|
Carbohydrates:
55
g
|
Protein:
108
g
|
Fat:
11
g
|
Saturated Fat:
1
g
|
Cholesterol:
1308
mg
|
Sodium:
3909
mg
|
Potassium:
719
mg
|
Fiber:
5
g
|
Vitamin A:
6280
IU
|
Vitamin C:
32.8
mg
|
Calcium:
757
mg
|
Iron:
12.7
mg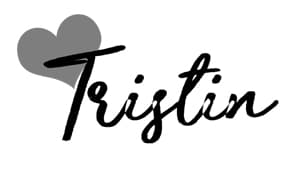 This post created in partnership with Argo Corn Starch – the very best for gluten-free cooking, fluffy, delicious baked goods, silky smooth sauces and gravies, and super crispy coatings. Thank you for supporting the brands that support me!