Sumac spice is a delicious seasoning that grows wild and has a wide range of uses!
Learn how to identify and harvest your own from the Staghorn sumac tree and easily stock up on this delicious wild spice.
What is sumac
Sumac is a crimson red, astringent spice popular in Middle Eastern cooking. That tastes acidic and tart and a little like a lemon.
Harvesting your own is easy. Look for the clusters of bright red berries that top the trees in the late summer and early fall when bright pink clusters pop up on trees growing wild all over North America.
Cooking with this citrusy herb adds a delicious tart flavor that can't be substituted, so I suggest taking a look around to see if you have sumac trees in your area.
If you don't have sumac growing wild nearby chances are you can grow it yourself from seed or cutting.
Early pioneers treated coughs, sore throats and fevers with sumac, while American Indians used these berries to treat anything from reproductive problems to stomachaches and wounds
How to forage for sumac
Sumac leaves turn from their summer shades of bright yellow and green to red and orange in late summer to early fall signaling that it's also time to start foraging. It's easy to remember. Just look for the large red upright cone-shaped flower, each with clusters of the edible, soft-to-the-touch berries when the leaves are firey red.
Well past fall but there's still sumac on the tree? It's okay! Even though it's best to harvest early before rain washes away color and flavor it can be harvested year round. Simply check to make sure mold or mildew hasn't started to grow on the flower then taste to check for flavor. If still flavorful, harvest and use as directed, washing well before using.
Particularly good harvest? Dry and/or vacuum seal and freeze to use in cooking year round!
How to use
There are many ways to cook with both fresh and dried. Best known for being an essential ingredient in Za'atar spice it adds zing to anything you mix it in or sprinkle it on!
The citrusy flavor of sumac goes so well with so many things! It tastes like a squeeze of lemon or a splash of vinegar and adds that same essential 'something' that really makes dishes sing.
Serve sumac with chicken, fish, lamb and grains. With salmon, white fish, roasted cauliflower and carrots, eggs, and potatoes/french fries. Serve it on hummus and labneh. Make sumac pickled onions and cucumbers. And make sumac water – also called tea or lemonade.
Use it in marinades, dressings, dips and sprinkled on top of all sorts of dishes. So good on popcorn at family movie nights!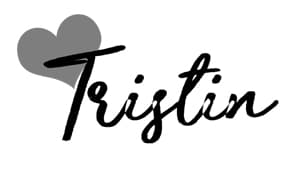 Pin for later!