Creamy Dill Potato Salad combines the cool creaminess of traditional american potato salad with amped-up dill flavor and minimal other mix-ins. A modern take on a classic based on a recipe by the very best – Cook's Country by America's Test Kitchen.
A perfect side for all summer occasions with tangy, vinegar-rich dressing and bright, dill flavor infused into perfectly-cooked potatoes from the time they're simmered to when they're sauced. The best, simple but flavor-packed potato salad.
A modern potato salad recipe
Creamy Dill Potato Salad is a modern take on a classic recipe from America's Test Kitchen with sour cream and scallion dressing and loads of fresh dill. Potlucks, picnics, bbqs and sunday dinners will be all the better with creamy dill potatoes at the table. But it's also a year round staple in my house.
Creamy Dill Potato Salad packs a big flavor punch similar to served-warm German dill potato salad which is made without may or sour cream. But since this version is served cold and is one of those magical dishes that tastes better on day two this version it's perfect to make ahead of time!
Food Blogger Family Probs
I've purchased the supplies to make and shoot this recipe over a dozen times. And every time I either 1. make it and eat it before I take the pictures. Or 2. shoot a few process shots then eat it all before shooting the final dish. Seriously! Probably because it's hands-down my husband's favorite cold salad. And quite possibly his favorite thing I've ever made and right up there on my list too!
So as I prepared to do the same for the 13th millionth time I realized my potatoes in my tiny garden were flowering. And immediately thought about how it would be a shame to miss this chance for a beautiful garnish. Looking over at my dinner table to my (very-hungry) family the hubs rolls his eyes and sighs 'honey, just get the shot'.
He *gets* me.
Without further ado, here's the much anticipated Creamy Dill Potato Salad recipe. And a few quick photos snapped while my hungry family sat waiting 😉
Ingredients
My favorite thing about this recipe is that it utilizes the flavor potential of just a handful of ingredients.
Using all the fresh dill weed from stem to leafy fronds there's no food waste here! Big flavor done simply with a perfect method. It's what America's Test Kitchen and Cook's Country is known for.
The dill is infused into the potatoes while they're boiling and after they're cooked. By simmering vinegar with dill then using it to coat the potatoes while warm and again in the form of creamy dill dressing.
Customize It!
Have some crumbled bacon, goat cheese or fresh basil? go ahead, get crazy. Want to make potato salad without mayo and/or sour cream? Substitute greek yogurt!
Wondering what to use if you don't have cheesecloth? I mean, really, who ever has cheesecloth? I rarely do, so after making this for almost 10 years I've come up with all sorts of cheesecloth substitutes. A coffee filter, an old t shirt, or even a paper towel will work in place of cheesecloth. Simply wrap up the dill and use a clothespin to secure to the side of saucepan. Or simply slap the lid on and hope it keeps it in place like I usually do 😉
Ingredients
3

cups

baby potatoes

assorted whole small, washed

3

tablespoons

fresh dill

minced, plus ½ cup leaves and stems chopped coarse

¼

cup

white vinegar

½

cup

sour cream

¼

cup

mayonnaise

1

tablespoon

Dijon mustard

3

whole

scallions

greens and whites, sliced thin

salt and pepper

to taste
Instructions
Combine vinegar and 1 tablespoon minced fresh dill in a small saucepan over low heat. Heat just to a simmer then remove from heat and let cool.

Meanwhile, place potatoes and 1 tablespoon salt in a large saucepan and cover with cold water. Place the ½ cup chopped dill stems inside cheesecloth and secure to side of saucepan so that the dill is immersed in water. Bring to boil over high heat then reduce and simmer just until potatoes are fork-tender 12-15 minutes.

Discard dill packet and drain potatoes then place in a large bowl. Drizzle 2 tablespoons of the dill vinegar over warm potatoes and toss gently to coat. Refrigerate until cool, at least 30 minutes.

Meanwhile, make creamy dill dressing. Whisk sour cream, mayo, dijon mustard and remaining dill vinegar with ½ teaspoon salt and ¼ teaspoon black pepper.

Once cool, toss potatoes with creamy dressing, gently smashing a few of the larger potatoes for texture. Stir in scallions and remaining 2 tablespoons chopped dill. Cover and refrigerate at least 30 minutes. Season to taste with salt and pepper before serving. Store refrigerated, up to 2 days.
Nutrition
Calories:
120
kcal
|
Carbohydrates:
10
g
|
Protein:
1
g
|
Fat:
8
g
|
Saturated Fat:
2
g
|
Cholesterol:
10
mg
|
Sodium:
80
mg
|
Potassium:
257
mg
|
Fiber:
1
g
|
Sugar:
1
g
|
Vitamin A:
100
IU
|
Vitamin C:
11.3
mg
|
Calcium:
23
mg
|
Iron:
0.5
mg
Nutrition Facts
Creamy Dill Potato Salad
Amount Per Serving
Calories 120
Calories from Fat 72
% Daily Value*
Fat 8g12%
Cholesterol 10mg3%
Sodium 80mg3%
Potassium 257mg7%
Carbohydrates 10g3%
Protein 1g2%
Vitamin A 100IU2%
Vitamin C 11.3mg14%
Calcium 23mg2%
Iron 0.5mg3%
* Percent Daily Values are based on a 2000 calorie diet.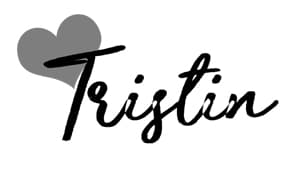 Shop this post
please note: ONE armed MAMA is a participant in the Amazon Services LLC Associates Program, and these customized links, provided by Amazon, track the referrals to their website for the purposes of assigning commission on these sales.