Celebrate the spookiest of holidays with this Mysterious Midnight Mango Margarita. Fresh mango purée, lime, and orange juice shaken with charcoal-infused tequila; this black-as-night cocktail is like the tropics in disguise!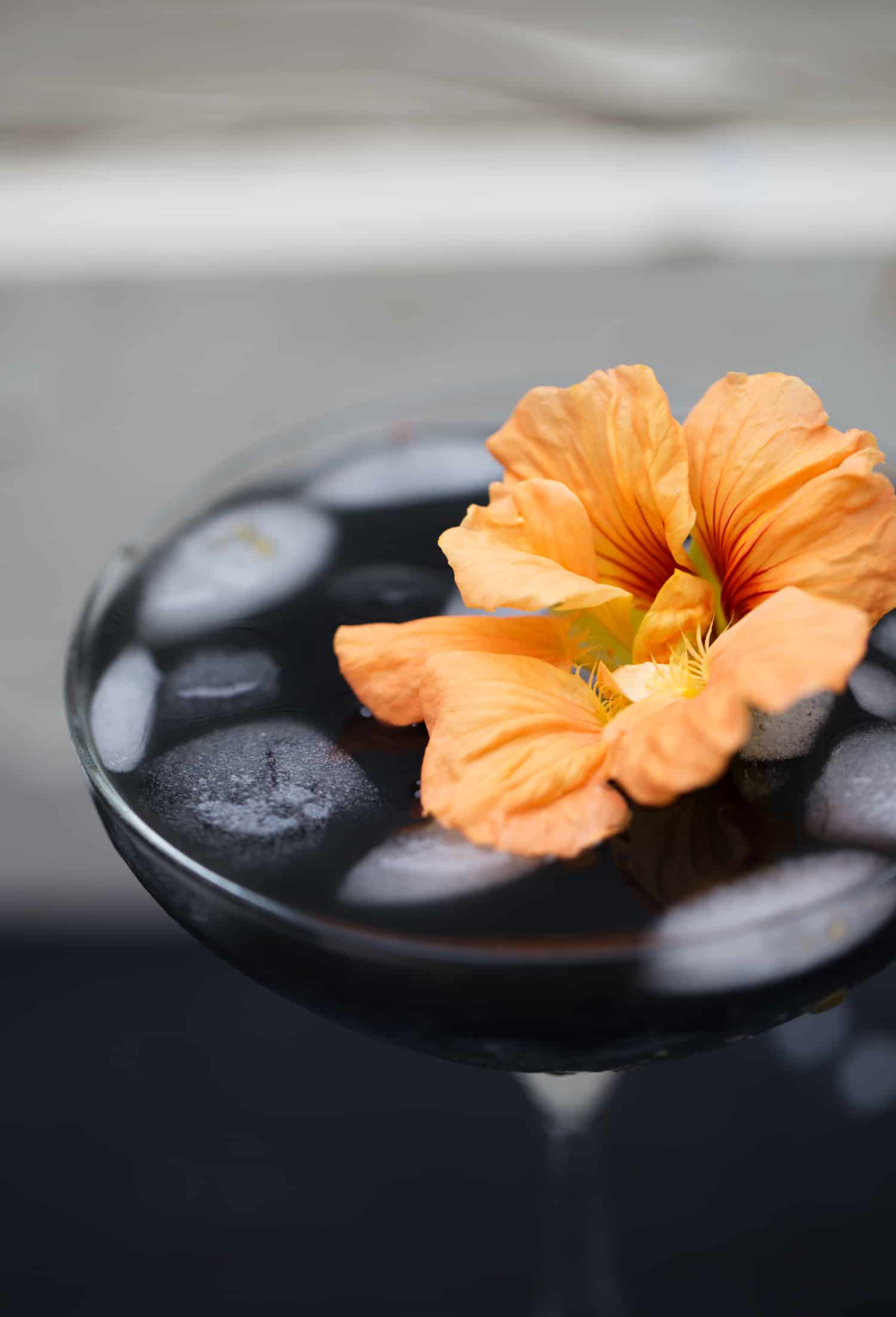 Delicious and Halloween appropriate, this cocktail is actually a very fruity, tropical beverage disguised in a veil of black by the addition of a tiny bit of activated charcoal powder.
Served in a chili salt lined glass, the black color is stunning as is, or use a white chalk marker to add spooky phrases to the glass.
The contrast of the dark black cocktail and the bright orange mango is a stunning sight! Perfect for your Halloween soirees.
I created this Mysterious Midnight Mango Margarita for my friends at So Fab Food. Head on over to their website for the step by step instructions. And if you like it, browse around for more family tested unique recipes from home taught cooks – just like me!
Cheers!
save for later