Taste of Thai by Wipa is a new award winning Thai restaurant in Burlington, WA.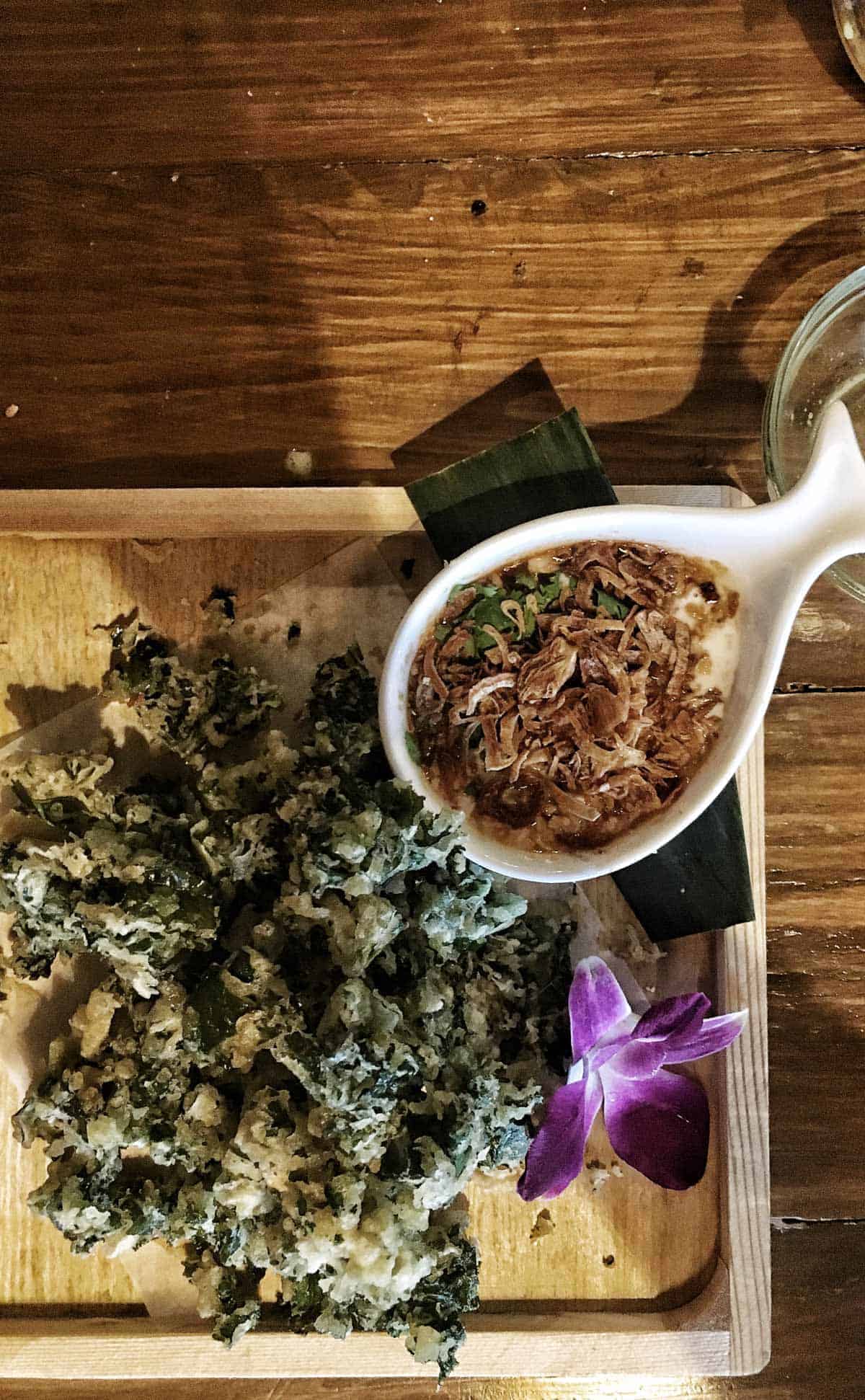 Named Best Restaurant in Burlington in 2020 this is an amazing spot for attentive service, beautiful ambiance and fabulous selection.
Taste of Thai by Wipa
Winning the Best Restaurant in Burlington award in 2020 amidst a global pandemic is not an easy task. But when you are used to caring for your community with fresh ingredients and seasonal menus with inventive and comforting dishes being the best restaurant around is just what you do. Like offering little dishes of cocktail peanuts to every table with orders of ice cold Thai beer.
Although in an unassuming space in a strip mall this cozy restaurant has amazing ambiance! In addition to a large menu, the freshest ingredients and kind, attentive service this is such a hidden gem that you must try if in the Skagit Valley area! And if you're lucky Wipa herself may even stop by to introduce herself and say greetings "Sawasdee Kha!"
If you're looking for Thai food near you. Or are looking for thai food in Burlington or Mount Vernon, WA. Or just need ideas for good places to eat in Washington you have to try Taste of Thai by Wipa in Burlington, WA.
About
Opened in September of 2018, Taste of Thai by Wipa is owned and operated by Wipa.
According to their Facebook page Wipa attended culinary school in Thailand's Grand Palace, under the patronage of Her Royal Highness Princess Maha Chakri Sirindhorn in Bangkok.
Wipa grows her own produce when possible, even pulling fresh herbs from the small garden by the entrance. And takes any chance she can to garnish dishes with fresh flowers, usually a stunning hibiscus bloom.
Wipa's knowledge, care of the community and dedication to quality is apparent to all who dine at Taste of Thai and only two short years after opening they have taken home the award for best restaurant in Burlington!
With fresh ingredients and authentic recipes this new restaurant in Burlington truly is the best around. Trust me, if you're currently googling thai food near me, drop what you're doing and head to Taste of Thai by Wipa in Burlington, WA! l
Follow Taste of Thai by Wipa on Facebook or using text notifications to stay up to date on taste of thai coupons. They've even announced $2 entree customer appreciation specials in the past!
Menu
The Taste of Thai menu is huge with lots of food, beverage and dessert options.
You can find the whole Taste of Thai takeout menu online including beautiful photos and descriptions for all the dishes. I think this is so helpful for people who are not familiar with authentic Thai food but want to branch out and try new thai food dishes.
Some of the dishes that I'm most excited about:
Thai curry puff– at $6 each this is an amazing deal for lunch.
Yum Pahk Grob – "Thai chips and dip" deep fried crispy kale with a delicious thai dipping sauce
Khao Mun Som-Tum – thai grilled chicken thigh with blue coconut jasmine rice (made with butterfly pea flower and coconut milk), and Som Tum Goong Sod or "green papaya salad" with shredded green papay, green beans, cherry tomatoes, peanuts, and sweet lime dressing.
Yum Som-O – traditionally made with pomelo Wipa's version of this ancient royal Thai recipe is made with pink grapefruit, coconut milk, chili paste, prawns and peanuts.
Roti Sai Klua – roti filled with cream cheese and bananas and pan fried in ghee. Served with sweetened condensed milk and chocolate drizzle.
Non Dairy Ginger Coconut Creme Brulee – served with candied pineapple and gold flake.
Thai masala chai – custom blended by Wipa with black tea, cardamom, cinnamon stick, cloves, black pepper and ginger. Served hot or iced, as is or with your choice of cream or coconut milk. And a whole range of other thai iced teas, thai iced coffee and more. Even a ginger lemon tea.
Hibiscus lemongrass tea – garnished with the signature hibiscus flower
Location
1038 S Burlington Blvd Burlington, WA 98233
Taste of Thai by Wipa is located in an unassuming spot but in a super convenient location! Near Interstate 5 in Skagit county, WA this restaurant is conveniently located whether driving from Seattle to Vancouver on a road trip. Or heading to explore in the North Cascades or in the Mount Baker National Forest.