Seven day Pacific Northwest Family Road Trip from Western Washington to Silverwood Theme Park provides a range of experiences sure to excite and satisfy every member of your family!
Rich in cultural and geological history the stretch of highway from Northwest Washington into Idaho holds something for everyone! From mineral spas and ancient caves to good old fashioned family fun with water slides and theme parks. This truly memorable seven day family road trip holds opportunities for learning and making memories around every turn.
Off-the-beaten-path family fun
I am currently staring at a blanket of snow for the fourth straight week. But word on the street is summer vacation and family road trips are on the horizon. And I'm thinking ahead to upcoming adventures and reflecting on past favorites.
Growing up my father relished in off-the-beaten path travel. Always taking the longest route possible with an appreciation for the marvelous little gems found only in the most unassuming spots.
Often these unconventional vacations and road trips givethe best opportunity to connect and learn about the rich world around us. Especially in such a historically rich area as the Pacific Northwest. With evidence of the area's geologic and cultural history found throughout the trip.
Itinerary
A quick whirlwind road trip. The plan is to spend a single night at each location and three nights at Silverwood Theme Park in Athol, Idaho.
directions for the entire trip
The route and itinerary can be completely customized to fit your family's specific needs and wants. Skip and add locations. Spend more nights at a favorite resort and skip over others. It's your vacation, do what you please 🙂
Day One: Bellingham, WA to Soap Lake, WA: about 265 miles and roughly 4 ½ hours in the car
Stop at Snoqualmie Falls to take in the views, stretch your legs and use the restrooms. Then continue to I90 to make your way over to Soap Lake. Coming out of Vantage look up to the hills to your right to catch a glimpse of the Wild Horses Monument or stop to stretch your legs and see the sculpture up close.
Arrive at one of the oldest towns in Washington state and the lake that it gets it's name from, Soap Lake. A stay at the Soap Lake Resort, formerly known as the Notaras Lodge, provides more than just very close proximity to the lake. It's quirky, memorabilia and charm filled guest rooms also have soaking tubs with direct access to the mineral-rich waters of Soap Lake.
The property has gone through some changes over the years. Although quirky the rooms aren't quite as theme-heavy as they were in the past. Also the resort and neighboring restaurant have gone through a bit of renovations since I was there last. The step-back-in-time steakhouse next door, and basement 'members only' bar with a bit of speakeasy- appeal may have been replaced. But the history and charm is guaranteed to have stuck around.
Rather sleep out under the stars? Check out the Smokiam RV Resort. Just on the other side of Soap like the resort offers comfortable camping, cabin, and teepee rentals.
Mineral Rich Healing Waters of Soap Lake
The relatively shallow and muddy lake's appeal is atypical to those in the region. Known for it's naturally mineralized, highly alkaline, mud and water rather than as a boating and swimming destination. Soap Lake is a health mecca from time's past. That once was home to many successful wellness hospitals that ran their businesses from the shores of the healing lake during it's peak in the early 19th century.
Always drawn towards natural health, and as someone who frequented the muddy waters as a child, this isn't all that strange to me. Especially when you also consider the immense geologic history of the region. If you're not yet sold I recommend reading more about it how the high mineral content of the lake has natural healing properties.
optional pit stops
Day Two: Soap Lake, WA to Athol, ID: about 160 miles and roughly 3 hours in the car
Enjoy the small town appeal of the many little spots as you make your way along hwy 2 into Spokane.
Stop by Dry Falls, the skeleton of the greatest waterfall known to man, to wow the kids with a little geologic history. Show them the evidence of our most recent ice age and teach them about our rich history while viewing the massive precipice from the outdoor viewing area or the wall of windows in the visitor center.
Fun fact! Dry Falls is 3.5 miles wide with a drop of more than 400 feet making Niagra Falls which is 1 mile wide with a 165 foot drop, look like small potatoes in comparison.
optional pit stops
Days Three + Four: Silverwood Theme Park
Stay at the Silverwood RV Park and Campground to spend as many hours in Silverwood and get full value for the price of your admission tickets.
It's a great combination amusement and water park and fully worth every dime of the ticket price. Which makes loading up the family and driving away at the end of the day kind of a drag. Camping at Silverwood is also nice because it makes it easy to take breaks from the park. And although there are great dining options at inside Silverwood it's more economical, and often healthier and more filling, to prepare meals for your family in your own space. Easily done when you're conveniently within walking distance of the theme park.
Family lodging near Silverwood
Rather stay in a guestroom? Or a whole house vacation rental? There are great options for hotels near Silverwood and further away in Cour de Alene.
Day Five: Athol, ID to Chelan, WA : about 245 miles roughly 4 ½ hours in the car
Take a slightly different route back into Washington for more history rich stops. This time the lesson is less geological and more cultural with stops by the first permanent white settlement in Washington state, Fort Spokane and the great Grand Coulee Dam.
Finally make your way to another of Washington's most popular sunny, family-fun destinations, Lake Chelan. Stay multiple nights to ensure you can take in all the wineries, water sports, resorts, shopping and dining. Just make sure you don't miss the water park or the winery with all-ages zip line tour.
Make sure to stop by Karma Vineyards for their generous $5 cider flight or slightly more expensive (but OH SO WORTH IT!) champagne flight. They also have an inventive and well-executed menu to satisfy your cravings whether you're in the mood for little bites or a full meal.
family lodging in Chelan
There's a wide range of lodging possibilities all around Lake Chelan! There's vacation homes, RV parks and campgrounds all over the lake including the sleepier but vineyard heavy areas. Or choose the quintessential Chelan experience with a resort right in-the-thick-of-things in the downtown area AND on the lake.
Day Six: Chelan, WA to Leavenworth, WA: about 50 miles and roughly 1 hour in the car
A short trip from one Washington vacation hot-spot to another. The Bavarian village of Leavenworth, which is typically known as a winter destination, is also very charming in the summer. It's another great spot to extend your vacation. From wineries and brew houses to fabulous restaurants, shopping and water adventures. There's something for everyone!
family lodging in Leavenworth
Leavenworth houses a wide range of possibilities for lodging. From resorts in the downtown area to river-front cabins, campgrounds and romantic b&bs. And there's a zipline here too!
Day Seven: Leavenworth to Bellingham
Gather up your gang and head back home.
Save a few mementos for your scrapbook. Or take a modern interpretation of a vacation scrapbook and arrange mementos into an attractive 'flatlay' and snap a shot.
enjoy!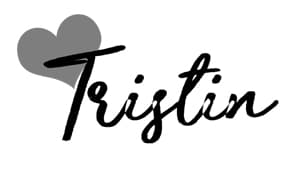 pin for later!