This Fall Wine and Pie Party is the perfect way to get together with friends and family. Even in the busiest of seasons.
Conquer the difficult task of planning around schedules and getting everyone together then make rest of the night a breeze! Great wine, dessert and company is all you need for a festive fall night with friends.
Festive Fall Night with Friends
It's always hard to get everyone together but over the holidays? It's a miraculous fete! Plan this Fall Wine and Pie Party for an easy, less-is-more approach to fall parties.
I love a simple party! From my (zero effort!) Modern Dino Party to our Family Pizza Night my parties are becoming less elaborate. When you make parties easy, you're able to throw more of them! So lately I have been trying to make events easier without scrimping on fun.
Decorations
Even simple, relaxed nights with friends should feel special. Put effort into the details that matter and turn even a simple night into an event to remember1!
Color Palette
Easily create a cohesive event with a color palette. Pull color from your existing home decor and it's a breeze! Neutral black and white, mixed metals, and rich browns are most likely available in most households. Then choose a fun accent color to pull it all together. I chose to add green for this Wine and Pie Party.
Table Setting
Don't have enough to make a set? No problem! Use candlesticks, serving pieces and candles in mixed metal tones and it looks intentional.
Make place cards made out of chalkboard tape wrapped around delicate thistles and evergreen sprigs. Open guest list making place cards difficult? Write generic sayings like 'bon appetite', 'cheers' or 'enjoy!' instead!
Food Stations
For a DIY Wine Station stock a bar cart with Woodbridge by Robert Mondavi Wines, wine glasses and a corkscrew and guests can help themselves to beverages all night long.
A Pie Station designed to mimic classic diner dessert displays makes an impressive and mouthwatering display. Chalkboard tape wrapped appetizer picks label offerings to further entice guests to try them all. And extra labels and allow guests to label their dishes and get them out of their hands on arrival.
To create a full and appetizing looking dessert display place goodies at various heights. Cake stands and wood crates add dimension and interest. Get creative and use what you have!
Marie Callendar set me some of their amazing frozen pies like Strawberry Pie Bites, Dutch Apple, Pumpkin and Chocolate Silk Pie. Which gave guests a variety of flavors to choose from and were super easy to prepare.
If you'd rather make your own check out some of my favorite pie recipes like Chocolate Angel Pie, Cranberry Cream Pie, Brown Sugar Caramelized Carrot Pie, Pear Berry Pie, Mocha Almond Fudge Pie, Caramel Apple Pie Bars, and Cherry Lime Hand Pies.
Even though Marie Callender's Pies are easy to make and quick to clean up I still recommend baking a day in advance so you can dedicate your oven to the turkey and sides.. plus, pies slice so much better if you let them cool at least 3 hours before slicing.
Served with homemade whipped cream, caramel sauce, vanilla ice cream and whatever else you can dream up, a pie bar turns into a diy interactive food station. Guests have a great time coming up with new combinations – pumpkin pie topped with a big ole dollop of whipped cream and a drizzle of caramel anyone?
Other food and drink
Apple cider wine slushies
On arrival friends were offered mini Spiked Apple Cider Slushies. Having a little something to greet guests and set the tone for the party is a great way to get the party started and when it's as easy as blending frozen fresh-pressed cider with crisp Woodbridge Chardonnay, it's a no brainer.
After guests enjoyed their Apple Pie Wine Slushies, they helped themselves to the DIY wine station while they waited for dinner.
Orange Sage Roasted Turkey
A tender and juicy all natural Butterball Whole Turkey makes a surprisingly easy way to feed a crowd on a budget. It may seem intimidating but roasting a turkey is actually very easy, especially with Butterball! Growing up, Butterball and Thanksgiving were synonymous and after I moved out it was the only brand I reached for during holidays. Butterball is the number one brand of turkey in America, and for good reason! Over the holidays, they have a Turkey Talk-Line with teams of experts just waiting to answer any of your thanksgiving cooking questions.
Turkey Talk-Line 1-800-BUTTERBALL (1-800-288-8372)
Luckily, this method for Orange Sage Roasted Turkey is so simple and time tested that no emergency phone calls or visits to the Turkey Day Tips Hub were needed, but these great resources are just a click or call away.
To make this delicious and elegant roast turkey, simply remove all the innards from both cavities of the turkey and pat dry with paper towels. Rub skin with an orange half then place oranges into turkey cavity with garlic, onion and sage leaves. Then the secret is to gently run your hand between the turkey meat and the skin to open it up and place butter, whole sage leaves and thyme sprigs under the skin. THEN, melt more butter with garlic to slather over the entire bird. Cover with a generous helping of salt and pepper and place breast side DOWN in roasting pan. Roast at 425 degrees Fahrenheit for one hour. Return the bird breast side up, reduce heat to 325 degrees Fahrenheit and continue roasting until cooked through, up to 2 ½ hours longer. Let rest and carve.
Roasted Delicata Squash
If you have extra garlic butter and herbs, roast up some in season produce with it! Delicata squash is an easy side when covered in leftover turkey seasoning and roasted in the already hot oven while the turkey rests.
What to do with leftovers
Be prepared to send any leftovers home with guests in to go boxes. As the night winds down fill take out boxes with pie and what other leftover food from your wine and pie party that you still have on have to give to guests as they walk out the door.
With all the wine and visiting, guests probably will not eat as much they would have liked so it's nice to send them with a little something for later.
With a strip of washi tape and a hand lettered note, a simple styro take out box gets a chic update.
Ingredients
3

bottles

wine

red and white

3

whole

pies

more or less depending on guests
Instructions
Delegate the work! Take on the dishes that you really love to make and accept help with the rest. Either from store bought goods or letting guests bring a dish.

Start the party off right with a special little bite or drink to greet guests when they arrive.

Keep it simple and know that guests will do more socializing and imbibing than actual eating. Have to go containers ready to send home with guests.

Have a few good bottles of wine open and stock your bar with everything guests might need to mix up their own concoctions.

Take it easy on yourself and realize that the main goal is spending time with your loved ones. Don't strive for perfection, just strive for fun and relaxed.
I hope these tips inspire you to create time for the ones you love in your life. Cheers!
This post was created in partnership with Woodbridge + Marie Callender's + Butterball. Thank you for supporting the brands that support me!
Enjoy!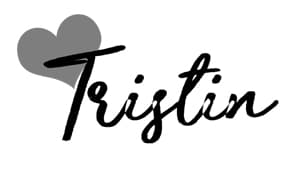 Pin for later!