Family Pizza and Game Night is a fun theme night to get together with family and friends even during the busiest of seasons!
It's so easy to get caught up in the hustle and bustle of life and forget to make time for family fun, but battling mom guilt is as easy as turning the oven on, throwing in a pizza and reconnecting with the people who matter most.
This post has been sponsored Red Baron®. All thoughts and opinions are my own.
Fun family night theme
Family nights don't have to be elaborate or expensive. They simply have to be able to squeeze into our jam packed schedules.
Channeling old school nostalgia I decided to pick up frozen pizzas and invite our family friends over for a Family Pizza and Game Night.
Food and drink
Keeping things simple. And don't be afraid to ask guests to pick up a a few things to bring. Sodas, drinks, salads or desserts are an easy ask.
Assorted beverages
At least one handheld dessert (either homemade or purchased) like cookies, bars, handpies, or tarts.
Assortment of Red Baron frozen pizzas
FYI- Red Baron® has just introduced a new brand ambassador. The Baroness: a little sassy, a little imperfect and a LOT real, she would fit right in with my mom squad and I love that mainstream is starting to notice the real woman.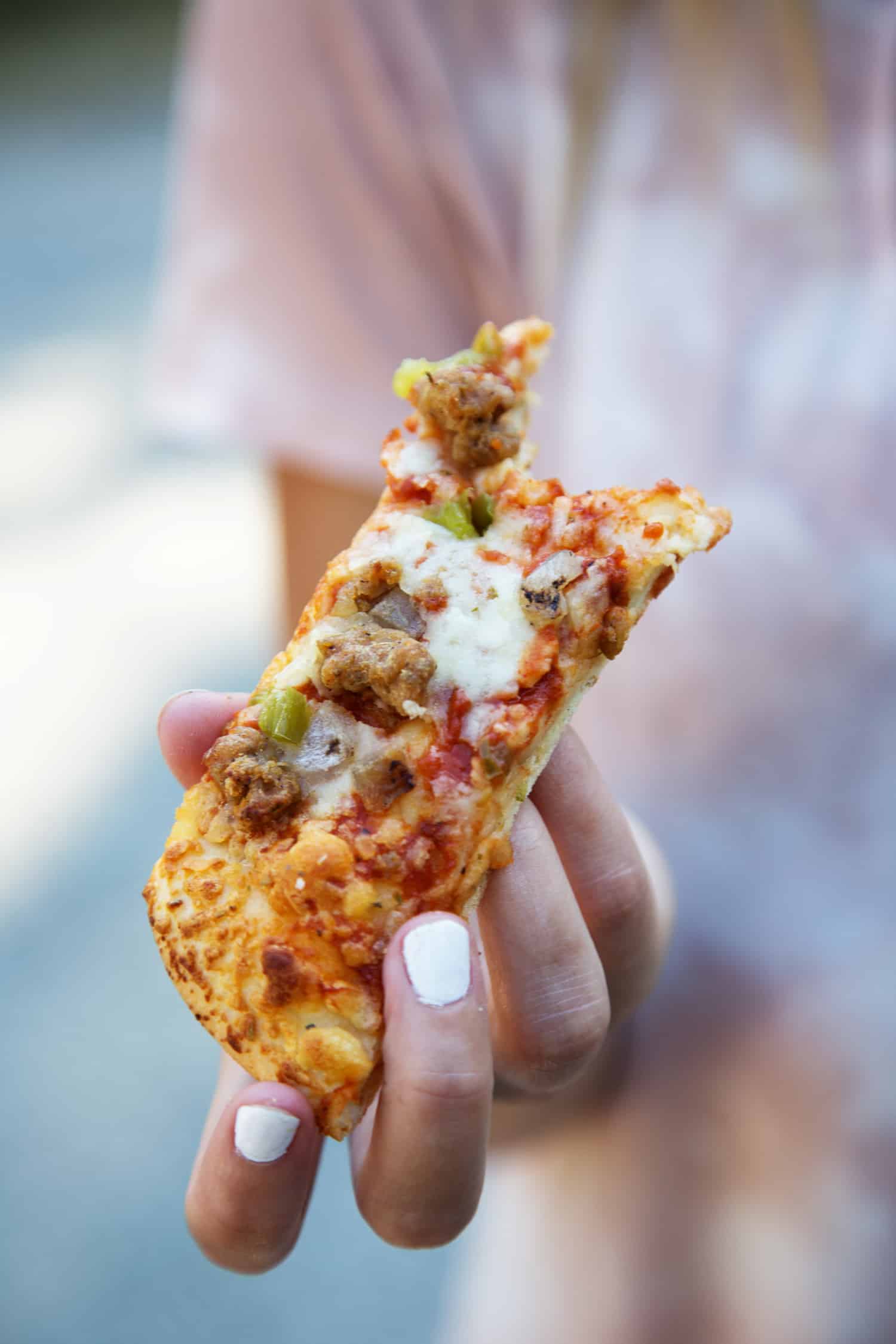 Activities
Keep the nostalgia alive with classic games of dice, cards, chess, checkers, mancala and dominos.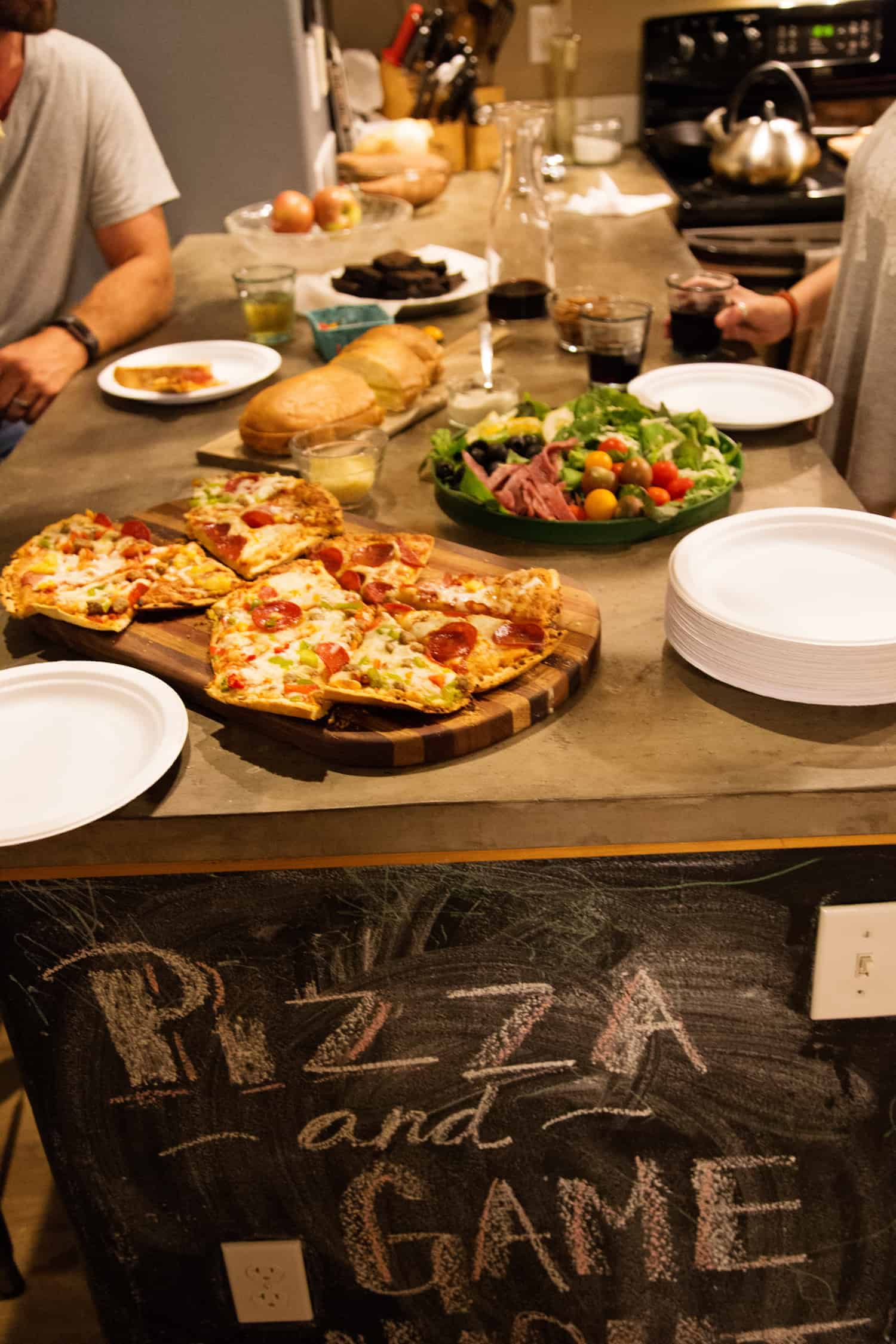 The kids did take a break from their own lives for long enough to grab some pizza and run, but they were not at all interested in hanging out with us, other than for the pizza.

Our dreams of family night perfection turned into reality of the kids stopping by long enough to grab a slice of pizza before running off to wreak havoc on the neighborhood.
Maybe playing games with their parents is not on the top of their to do lists, but at least pizza is something we can all agree on.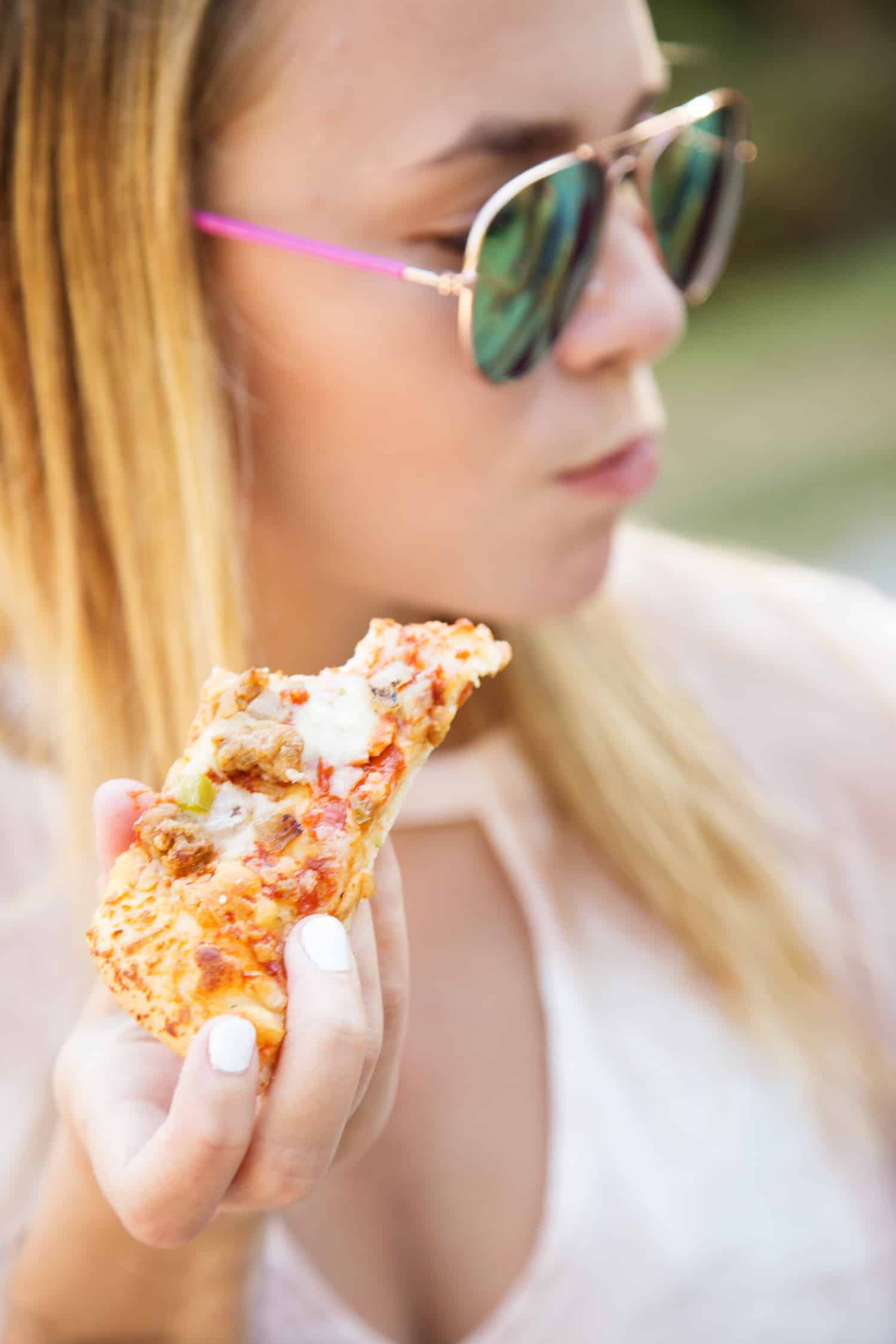 And the adults had a great time without them.
Might not have been the perfect family game night but it was the perfectly imperfect night to me!
This post was created in partnership with Red Baron® + Kroger.
Instructions
Carve out time for family (or friend) fun even during busy weekdays by simplifying dinner with frozen pizza.

Ask everyone to bring something different – salad, drinks and dessert!

Serve an assortment of pizza flavors and crusts so everyone can find their favorite combination.

Know that kids and planning do not always go hand in hand. Embrace imperfection and just go with the flow.

Turn mom guilt into a mom win by making time for your favorite adult people too!