Sumac Lemonade brewed from foraged sumac berries and cool water tastes like lemonade without any lemons! Lightly floral, tart and refreshing it's delicious as-is or used as a mixer in cocktails and mocktails.
Easy to find in the wild with a flavor that can't be matched staghorn sumac is a fabulous flavor and health-packed plant that can be used fresh or dry to add a bright note and beautiful pink hue to all sorts of dishes like this blush pink cold brewed tea 'lemonade'.
Easy to find in the wild
In late summer and early fall bright pink sumac clusters pop up on sumac trees growing wild all over North America, especially along the eastern United States. Cooking with this citrusy herb adds a delicious tart flavor that can't be substituted, so I suggest taking a look around to see if you have sumac trees in your area. if you don't have sumac growing wild nearby chances are you can grow it yourself from seed or cutting.
What is sumac?
Sumac is a vine or shrub-like tree that grows wild across most of the united states. It's easy to forage for in the wild. And sumac's tart, citrusy berries have many culinary uses and a TON of health benefits.
Health benefits of sumac:
high in vitamin A
high in vitamin C
full of antioxidants like pyranoanthocyanins with the anti-inflammatory power to neutralize cancer, prevent heart disease + the early signs of aging + help skin conditions & reduce body pain
anti-fungal & anti-microbial
helpful in increasing milk production (hello, citrusy mother's milk cookies!) and easing cramps
a natural diuretic helpful in eliminating wastes and toxins from the body
How to forage for sumac
Sumac leaves turn from their summer shades of bright yellow and green to red and orange in late summer to early fall signaling that it's also time to start foraging. It's easy to remember. Just look for the large red upright cone-shaped sumac flower, each with clusters of the edible, soft-to-the-touch sumac berries when the leaves are firey red. It's probably the only reason I ever remember to go harvest them!
Well past fall but there's still sumac on the tree? It's okay! Even though it's best to harvest early before rain washes away color and flavor sumac can be harvested year round. Simply check to make sure mold or mildew hasn't started to grow on the flower then taste to check for flavor. If still flavorful, harvest and use as directed, washing well before using.
Particularly good harvest? Dry and/or vacuum seal and freeze to use in cooking year round!
How to use sumac in cooking
There are many ways to cook with both fresh and dried sumac. Best known for being an essential ingredient in Za'atar spice sumac adds zing to anything you mix it in or sprinkle it on!
Sumac's citrusy flavor is great with chicken, fish, lamb and grains. It tastes like a sqeeze or lemon or a splash of vinegar and adds that same essential 'something' that really makes dishes sing. Use it in marinades, dressings, dips and sprinkled on top of all sorts of dishes. So good on popcorn at family movie nights!
What to do with sumac lemonade?
Made like a cold brew tea Sumac Lemonade is just sumac and water. The longer it brews the stronger and more intense the flavor. Leave for up to 2 days before straining for maximum color. Just make sure to include steeping time in the total three day shelf life.
Delicious as-is straight from the glass you could also use Sumac Lemonade as a base for other creations like sumac beer, wine, and kombucha.Or mix up sumac mocktails and cocktails.
O try my favorite sumac cocktail, the Sumac Spritzer. Sumac Lemonade + simple syrup + vodka (or gin) either mixed ahead of time or mixed straight in the glass. When ready to serve top with sparking water for a sparkly pink foraged cocktail!
Sumac Lemonade recipe
Ingredients
1

cup

sumac berries

from 1 large cluster

4

cups

water

cool or room temperature
Instructions
Pick away any sticks or other leaves that might be clinging to your sumac clusters then break apart and remove berries from the woody sticks.

Place sumac berries large pitcher or shallow bowl and cover with water.

Crush the berry clusters in the water using a sturdy spoon then allow sumac to soak for at least a few hours or overnight, the longer it soaks the more flavorful it will be.

Strain through a fine mesh strainer, clean kitchen towel or coffee filter than sweeten to taste with sweetener of your choice. Served chilled.
Notes
Note: will keep for up to 3 days refrigerated.
Nutrition
Calories:
1
kcal
|
Sodium:
8
mg
|
Calcium:
5
mg
Nutrition Facts
Foraged Pink Staghorn Sumac Lemonade
Amount Per Serving
Calories 1
% Daily Value*
Sodium 8mg0%
Calcium 5mg1%
* Percent Daily Values are based on a 2000 calorie diet.
enjoy!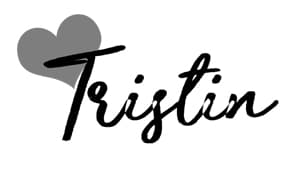 pin for later!