Summer Camp Essentials guide with recommendations for all the sleep away or day camp essentials to help you pack everything your little camper needs for a week of fun in the woods!

All the outdoor essentials they'll need to stay safe and comfortable plus lots of things to up the fun factor.
What to pack for the first year away at summer camp?
With this camp essentials and summer camp care package guide your little camper will be right at home even though sleeping in their bunk !
My son has been watching his sister get dropped off at summer camp for years and patiently (or not so patiently) waiting to be old enough to go to camp for a week. This is finally his year and he's so excited!
Last year I shared my tips for packing a camp care package for a teen girl and this time around, I'm sharing what I'm packing for my school aged boy.
Pack the essentials (lightly!)
If you've read my history of packing my daughter for camp, you know that packing light is best. It's much easier to carry a backpack, sleeping bag and pillow to the bunkhouse than it is to bring a rolling suitcase PLUS backpack and sleeping gear. Seriously, we did that.
This year I got a big (but affordable) tactical style backpack to stuff full of camp gear. Fletcher was so excited just to get the bag, but after I added the extra adventure themed patches he wouldn't take it off.
I like to make sure to make sure that all the space is well used and that items have dual purpose. A lightweight rain jacket is good for flash storms, but also for keeping warm by the bonfire. A comfortable flannel will cover arms during hikes in the woods to keep the bugs and sticker bushes away, but are also warm on cooler days. Quick dry shorts that double as swim wear are perfect, so are convertible pants with zip off legs, and soft sweatpants and plain t shirts that can be worn day or night. Easy slip on waterproof shoes that are comfortable (and stylish) enough to wear all day but also work as water shoes.
Non-Clothing Summer Camp Essentials
You'll also want to pack the basics. Sunglasses, goggles, a good quality sleeping bag, a pillow, small flashlight, water bottle, and comfy blanket.
If you've seen my Boho Camping Party you know I'm partial to Coleman products, but you can choose whatever sleeping bag you like.
Toiletries like soap, toothbrush and toothpaste are a given. But when keeping your campers safe from big bites and sun burns there are so many options to make it easy for even the youngest campers! Sunscreen spray, insect repellant wipes or bracelets are perfect and don't take much time or effort.
Just for fun!
Fletcher had the idea to decorate a plain pillowcase with a camp theme drawing. Then he packed fabric markers and asked his bunk mates to sign the decorated case. I loved the idea! Especially using cute, affordable pillowcases from Target. For another DIY camp memento. Pack plain t shirts with the fabric makers so all the bunkmates can decorate each other's tees!
An instant camera with extra film let campers capture their memories. And gives them something to share with their friends – like modern day friendship bracelets. A good quality journal can be used to journal memories, save little leaves and other treasures. It can also and be used to tape pictures in.
Outdoor notebooks from Rite in the Rain filled with all weather paper shed water to withstand the elements. And their pens are perfect for journaling in bed by flashlight since they can be used upside down!
I always include a few cards and self addressed stamped envelopes. NO excuses to not mail mom a letter from camp 😉
Small novelty items are great for packing or for sending as a part of a camp care package. Glow sticks, fidget toys, coloring books, a camp themed books, Mad Libs, magnifying glasses, etc. Just remember to gather small, lightweight items if you're mailing a care package. Also make sure to mail it out a day or so before your camper leaves to avoid it not getting there on time.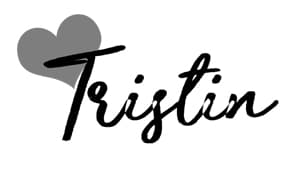 SHOP THIS POST
Please note: ONE armed MAMA is a participant in the Amazon Services LLC Associates Program, and these customized links, provided by Amazon, track the referrals to their website for the purposes of assigning commission on these sales.