A Summer Camp Essentials + Camp Care Package so you can send your kid off for outdoor fun at sleepaway camp packed like a pro!
As days get longer and warmer it's time to think about the kids off to summer camp. With this guide full of camp essentials and lots of the fun stuff you can prevent making the mistakes I've made, and pack like a pro from the get-go!
Learning from past camp packing mistakes
I've learned about packing for camp over the years. The first time I sent my daughter off to camp I had no idea what I was doing and made so many mistakes! There wasn't a lot of information online about what kids REALLY need at camp it had been quite a few years since I had been myself.
I way over packed sending Chayce to camp on her first year with a backpack, duffel bag, huge sleeping bag, multiple pillows AND a full size rolling suit case. Which her Dad then had to wheel up the gravel hill, with parents and campers looking on, to her tiny shared cabin. The only camper equipped with luggage rather than the standard backpack. It was embarrassing, for everyone.
It didn't end there, though. I thought I was being such a great mother and a day after she left for camp I mailed out a super cute letter and a few surprises thinking that she would be so surprised when she received them.
The package didn't arrive at camp until two days after we picked her up from camp.
Que the MAJOR Mom-guilt.
This year she's downsizing and I'm getting prepared early.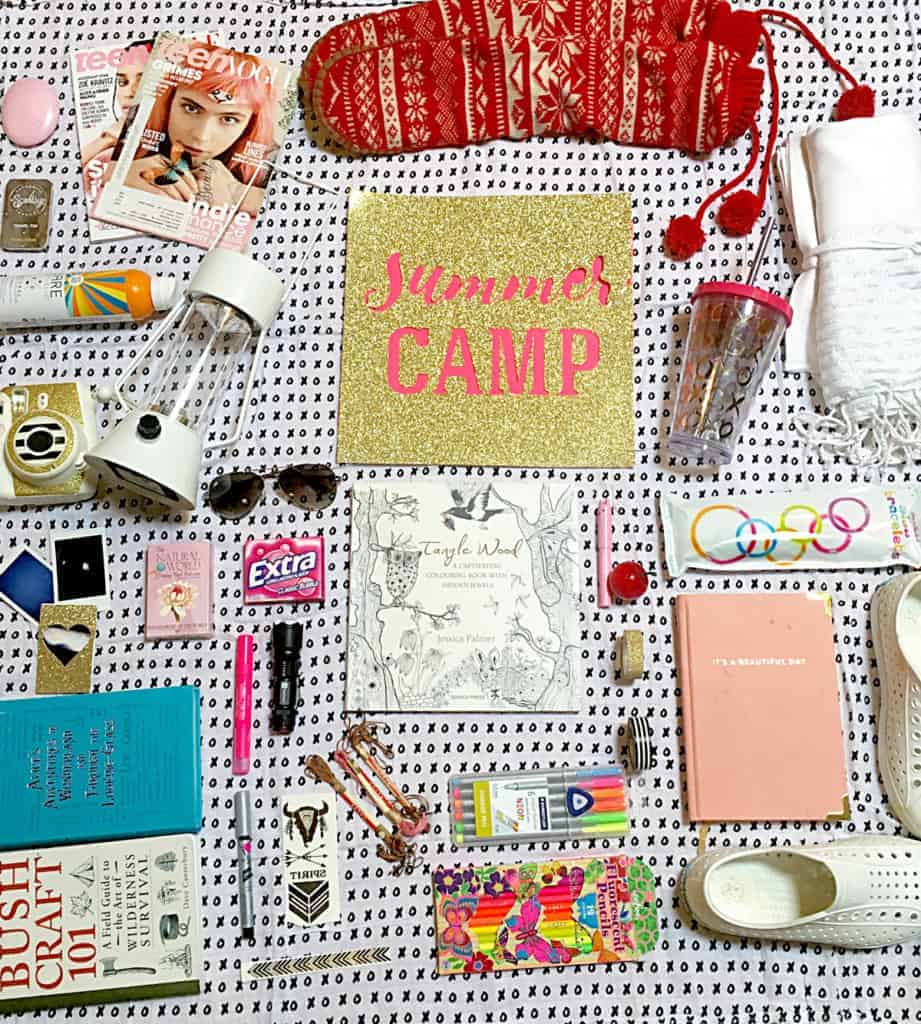 Summer camp essentials + some things just for fun
Standard essentials and bonus activities make it virtually impossible for camp to be anything but fun for both her and her bunkmates.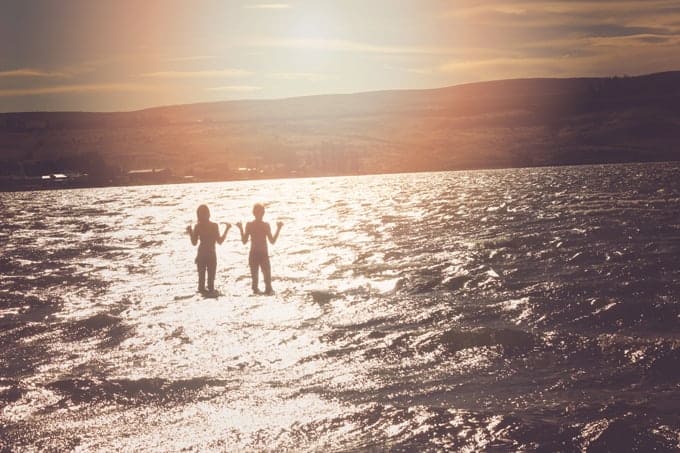 Please note: ONE armed MAMA is a participant in the Amazon Services LLC Associates Program. And these customized links, provided by Amazon, track the referrals to their website for the purposes of assigning commission on these sales.
Camp essentials
sleeping bag
water shoes
raincoat + sweats/pajamas + slipper socks + warm clothes
travel size toiletries + bug spray + sunscreen
swimsuit + towel + sunglasses
backpack or travel pack
water bottle
flashlight
Fun summer camp additions
camp journal
notecards for writing home
diy henna, nail polish, glitter tattoos, hair chalk, friendship bracelets, etc.
playing cards
glow sticks
instant camera + film + batteries
coloring book + colored pencils + stickers
mad libs
cute postcards
stickers
bubble gum
face mask singles and pore strips to turn the bunk into a mini spa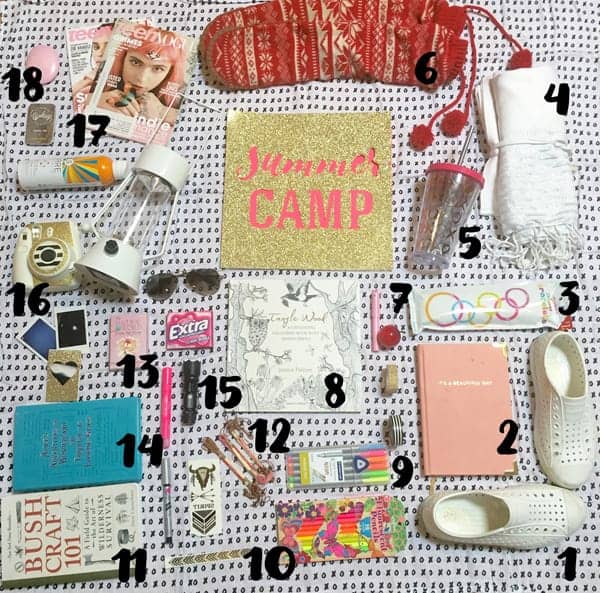 water shoes from Native shoes
journal for writing about camp, signatures and phone numbers from new friends, and taping in little souvenirs and pictures.
Glow bracelets'
beach towels like fouta towels can be used in so many ways – as a towel, a blanket, a shawl or a wrap skirt!
water bottle
comfy slippers and warm socks
fun lip gloss from TonyMoly
coloring book Tangle Wood
art supplies pens from Staedler or Le Pen, colored pencils, washi tape, etc
temporary tattoos
reading material – Most camps are technology free so it's nice for the kids to have some books or magazines to revive their interest in actually reading something that they can physically hold.
embroidery floss for doing Hair Wraps or making friendship bracelets
playing cards
nail art markers and nail polish remover pen
flashlight
instant camera and film
sunscreen
Camp care package ideas
Many of these items can also be sent in a care package. Which I will be sending a few days before she leaves this time around.
More summer camp packing inspiration
Check out my updated Summer Camp Packing Guide with more information and summer camp essentials for school aged boys as well!