Homemade Multigrain Gouda Crackers with Pear, Honey & Thyme are a flavorful, cheesy bite that is perfect for the holidays and great served as a snack, at happy hour or at a wine and cheese pairing party.
With the recipe for this delicious appetizer, menu ideas, wine pairing suggestions and cheese information you'll be confident this holiday season, whether bringing something to a holiday gathering or throwing your own! Or, if you just want to cook up a delicious cheese and wine filled meal for yourself or date night at home, that's cool too. ?
Wine and cheese pairing party
Yes, I know we all love a great cheese board but it's possible to ditch the cold bites and easily serve up an entire spread of cheesy dishes to pair with wine!
Throwing Wine and Cheese Pairing Party as a dinner party or holiday event is easy when you choose Castello Cheese. With more than 40 cheeses, each with their own distinctive flavor and texture, there's so many options for pairing cheese and wine to create a custom menu! Especially thanks to Castello's packaging that features flavor strength indicators that represent the intensity of the taste experience based each cheese's combination of taste, texture and smell.
I suggest using the following tips and menu as a blueprint for creating your own wine and cheese party menu. Check out Pinterest for more ideas in all categories – appetizers, soups, salads, mains and even desserts!
Then, simply look for wines that would pair with the flavors. A good rule of thumb for planning a menu is to try to progress from mild flavors to strong, as well as light to bold. But don't worry too much and let that complicate things because after all, the goal is to have FUN. And when serving delicious Castello Cheese with wine, there's really no wrong way to do it.
Wine and Cheese menu ideas
Appetizer
Homemade Multigrain Crackers with Pear, Honey & Thyme // paired with Pinot Noir *see recipe below*
Hard salty cheeses like Parmesan and Gouda or are great paired with refreshing and crisp wines like Champagne or Cava, Rosé or bright reds
also try: Blue Cheese Toast with Summer Peaches, Fondue with Havarti White Wine and Tarragon, Blooming Onion with Chipotle Cheese Dip
Salad
Romaine with Peach, Bacon and Blue Brie Salad // paired with Champagne
Pungent Blue Cheese is balanced perfectly by sweetness (hence the honey in the recipe below). Try it paired with sweet whites and light crisp reds
also try: Belgium Endive with Blue Cheese Grapes and Sage, Blackberry and Blueberry Kale Salad with Aged Havarti and Berry Dressing
Soup
French Onion Soup topped with Gruyere // paired with Cabernet Sauvignon
Semi-soft, nutty cheese like Gruyère pairs well with earthy rich foods and bright but forward dry whites like Sauvignon Blanc and Pino Gris, and bright bold reds like Chianti and Sangiovese
Main
Buttery Grilled Cheese // paired with Chardonnay
Buttery rich cheeses like Havarti go great with crisp and equally buttery whites
also try: Sweet Chili Butter Grilled Lobster Fries with Havarti Cheese, Grilled Naan Flatbread with Grapes, Onion Jam, Prosciutto, and Double Cream Cheese, Macaroni Cheese with Veggies and Bacon
Dessert
Cheesecake or a dessert cheese plate with berries, chocolate, nuts and cheese // paired with port
Sweet milk chocolate pairs well wine smooth red blends, Zinfandel and Merlot. While less sweet options like dark chocolate and cheesecake pair with sweeter options of sparkling wines like Champagne, Prosecco, and Cava, and dessert wines like Port
also try: Aged Havarti and Thyme Cheesecake Bars, Pastries with Castello Creamy White, Danablu with Berries and Wet Walnuts, Havarti Fig Butter Pastries Drizzled with Honey
Don't feel like creating an entire party?
Lessen your workload and get guests involved! Foodie-friendly crew? Assign wines and/or cheeses and ask them to bring a dish incorporating the two, or leave it up to them to pair the wine with the dish. If you friends would rather not have the extra requirements of attending your party at least don't be afraid to ask the less-kitchen ambitious to swing by the store and pick up a slab of Parmesan or a bottle of Sangiovese.
Choose a single dish & wine then bring both to your next holiday party or enjoy a nice happy hour at home.
Multigrain Crackers with Pear, Honey and Thyme Recipe
Ingredients
¼

cup

Castello Crumbled Danish Blue

8

slices

Castello Creamy Havarti

8

pieces

Multigrain Gouda Crackers

2

medium

pears

preferably a red and a green, sliced thin

¼

cup

honey

2

sprigs

fresh thyme
Multigrain Gouda Crackers
1 ½

cups

all-purpose flour

¼

cup

whole wheat flour

3

tablespoons

olive oil

divided

1

tablespoon

granulated sugar

½

teaspoon

instant yeast

½

teaspoon

salt

½

cup

warm water

110 degrees Fahrenheit

½

teaspoon

dried thyme

or 1 tablespoon fresh thyme

¼

cup

grated Castello Smoked Gouda

½

teaspoon

flax seeds

optional

½

teaspoon

hemp hearts

optional

Coarse or kosher salt to taste
Instructions
Top each cracker with a piece of Havarti cheese and a few pear slices. Add blue cheese crumbles, and fresh thyme. Drizzle with honey and serve.
Multigrain Gouda Crackers
Combine 1 ½ cup flour, whole wheat flour, 1 tablespoon olive oil, sugar, yeast and salt in a stand mixer fitted with the paddle attachment. On low speed slowly add ½ cup warm water and mix until the dough comes together in a ball in the center of the bowl.

Turn dough out on floured surface and knead by hand until a smooth round ball forms.

Place in a large oiled bowl and let rise in a warm place until doubled in size 1 to 1 ½ hours.

When doubled in size lightly coat the backside of a full size 18" x 13" sheet pan and turn dough out into the center. Using your hands and a heavy rolling pin (or whatever you can find that works!) roll and stretch dough to the edges of the baking sheet. When as even and thin as possible let rest at room temperature 10 – 20 minutes.

Meanwhile, preheat oven to 350 degrees Fahrenheit.

Brush dough with remaining 2 tablespoons olive oil + sprinkle with remaining ingredients.

Bake until evenly golden brown, about 20 minutes. Cool on sheet pan then remove and break into pieces. Best used fresh. Or, cover and keep at room temperature for up to 3 days.
Notes
Hemp hearts and flax are optional. Feel free to use whichever mix of grains and seeds that you have.
Nutrition
Calories:
345
kcal
|
Carbohydrates:
33
g
|
Protein:
16
g
|
Fat:
17
g
|
Saturated Fat:
11
g
|
Cholesterol:
55
mg
|
Sodium:
556
mg
|
Potassium:
173
mg
|
Fiber:
3
g
|
Sugar:
26
g
|
Vitamin A:
555
IU
|
Vitamin C:
4.9
mg
|
Calcium:
392
mg
|
Iron:
0.5
mg
Nutrition Facts
Multigrain Crackers with Pear, Honey and Thym
Amount Per Serving
Calories 345
Calories from Fat 153
% Daily Value*
Fat 17g26%
Cholesterol 55mg18%
Sodium 556mg24%
Potassium 173mg5%
Carbohydrates 33g11%
Protein 16g32%
Vitamin A 555IU11%
Vitamin C 4.9mg6%
Calcium 392mg39%
Iron 0.5mg3%
* Percent Daily Values are based on a 2000 calorie diet.
enjoy!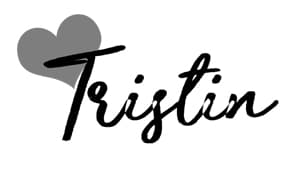 pin for later!