A Wine Gift Basket full of Mama's Favorite Things is easy to DIY for a best friend, a fellow mama or even to donate to an auction!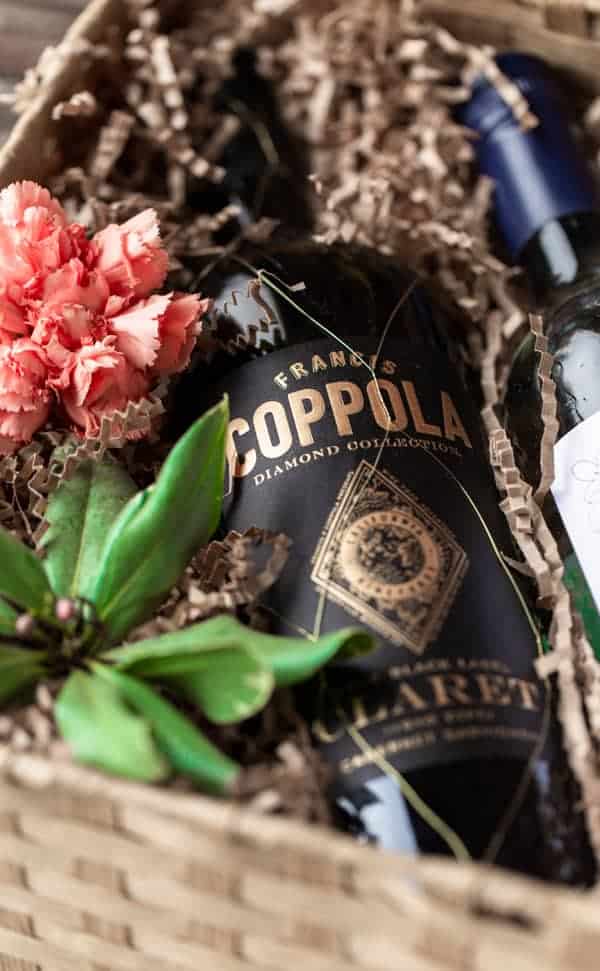 Perfect for last minute gifting this customized 'subscription box' style gift can be put together in minutes and made to fit any budget!
last minute wine gift basket
I recently needed a gift for a friend for our work Christmas party exchange and since I've been rocking a good gift basket since I was a kid, I knew that was the direction to go.
Really, gift baskets have been my go-to gift because they're just so easy to customize for any recipient and any occasion. Whether with liquor and mixers or with high quality self care items. With a simple theme in mind you can pull together a fun selection of gifts to impress! 
For this affordable Mama's Favorite Things Wine Gift Basket, I simply picked up extra of my 'mama' treats at the grocery store.
Favorite Chocolate Moonstruck Chocolate Dark Chocolate Sea Salt Almond Bar
Affordable Bubbles Famega Vihno Verde
Great Quality Red Wine Coppola Wine Francis Coppola Claret
And, of course, flowers! Because whether I'm gifting some chilled champagne in a cooler or a basket of my favorite things everything's better with a few blooms tucked in 😉
Customize It!
With so many different wine accessories, you could beef this up to be as deluxe as you'd like it to be! Add in wine glasses, a corkscrew, a wine chiller or the makings for mulled wine.
Heck, it can be easily customized for anyone! Simply choose your favorite go-to indulgences whether it's wine, chocolate, tea, or whatever! When you share the things you love with the people you love, you can't go wrong 😉
Cheers!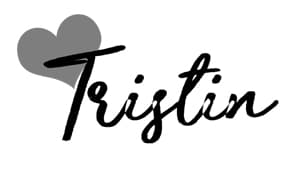 pin for later!