Tomato Bruschetta with Cheese is a delicious Italian antipasto recipe with cherry tomatoes, heirloom tomatoes, squeaky cheese, garlic and basil.
Make bruschetta and bruschetta topping ahead of time and store separately to make a portable appetizer that's perfect for parties, picnics and more!
Bruschetta with cheese recipe
Bruschetta, pronounced broo·skeh·tuh, is large slices of bread grilled over a flame, drizzled with olive oil and rubbed with garlic. Originating in Italy centuries ago Italian bruschetta is often served as an antipasto dish.
You can make bruschetta and serve simply with the oil and garlic. Or there are all sorts of bruschetta topping ingredients like vegetables, beans, cured meat and cheese.
Making bruschetta with cheese is not classic, but the combination of tomatoes, basil, garlic and cheese is just amazing. You can make bruschetta with burrata, feta, mozzarella, goat cheese and even with cheese curds.
I love this tomato bruschetta recipe with local tomatoes and Golden Glen Creamery cheese curds so much I even served it as an appetizer to my wedding guests almost 15 years ago alongside Bacon Wrapped Dates. But deconstructed mushroom bruschetta with goat cheese served as a dip is another one of my favorite bruschetta recipes. There really is no one best way to top bruschetta and serve it.
All bruschetta topping ingredients are welcome.
Ingredients
Bread – Crostini and bruschetta are very similar and often confused for each other but the difference between crostini and bruschetta is in the bread. Bruschetta bread is cut in large slices and toasted or grilled over flames. While crostini bread is typically a smaller soft baguette dried in the oven.
Garlic – crushed garlic to rub onto the bruschetta toast and a few cloves to chop up in the topping.
Olive oil
Tomatoes – This double tomato bruschetta is made with both of the best tomatoes for bruschetta. A combination of classic heirloom tomato bruschetta and cherry tomato bruschetta for amazing fresh tomato flavor. Of course, really the best tomatoes for bruschetta are whatever tomato you have in hand, so please feel free to substitute any tomatoes you have for this easy bruschetta recipe. You can even make bruschetta with canned tomatoes or jarred sun-dried tomatoes.
Cheese – squeaky cheese from Golden Glen Creamery is a great option for bruschetta because it maintains its texture so well in the acidic tomato mixture. Bocconcini mozzarella similarly holds its shape well tomato bruschetta topping. But you can make bruschetta with cheese with any cheese you'd like! Burrata, feta, mozzarella, and even goat cheese.
Basil
Balsamic vinegar– The mixture is tossed in balsamic. But you can also make balsamic bruschetta by drizzling the finished dish with balsamic glaze instead.
Salt and pepper
Step by step instructions
Start by toasting bread for bruschetta. Slice a French baguette or other long loaf of bread on the bias to create long flat slices. Drizzle with olive oil and grill over medium heat for about 5 minutes. Or lay in a single layer on a sheet pan and toast in a 400°F oven for about 10 minutes.
Sprinkle toast lightly with sea salt and rub each piece lightly with a crushed garlic clove then set aside until ready to serve.
Meanwhile prepare bruschetta topping ingredients. Chop heirloom tomatoes and discard the tomato liquid and tomato seeds to reduce liquid in the bruschetta topping. Slice larger cherry tomatoes in quarters and smaller cherry tomatoes in half and add to the diced tomatoes. Add chopped garlic and cheese and season tomato mixture with salt, pepper, balsamic vinegar and fresh basil. Refrigerate to chill for up to 24 hours.
When ready to serve top bruschetta with tomato mixture using a slotted spoon to reduce as much moisture as possible and prevent bruschetta from getting soggy.
Enjoy!
How to serve
Serve bruschetta with the bruschetta freshly grilled and still warm contrasted by the cold bruschetta topping.
Serve bruschetta with cheese as an appetizer or make bruschetta for breakfast and serve with eggs. Or for lunch with a little salad.
However you serve it this bruschetta recipe is sure to become one of your favorites!
How to make ahead
Ideally bruschetta should be served warm with the contrast of the cold topping. But it is also delicious served at room temperature. Making this a perfect make ahead appetizer recipe.
To make bruschetta ahead of time grill bread and store sealed up to 48 hours in advance. And combine the bruschetta topping ingredients but don't add toppings until you are ready to serve. To prevent bruschetta from getting soggy fully toast the baguette slices and top as closely to serving as possible.
Ingredients
1

large

long French baguette

or other similar rustic bread loaf

2

tablespoons

salted butter

6

ounces

squeaky cheese curds

1

pint

cherry tomatoes

or roughly 2 cups

1

large

heirloom tomato

diced and drained

¼

cup

basil

roughly chopped

4

cloves

garlic

divided

1

tablespoons

extra virgin olive oil

1

tablespoon

balsamic vinegar

½

teaspoon

salt

⅛

teaspoon

black pepper
Instructions
Slice a French baguette or other long loaf of bread on the bias to create long flat slices. Drizzle with olive oil and grill over medium heat for about 5 minutes. Or lay in a single layer on a sheet pan and toast bruschetta bread in a 400°F oven for about 10 minutes.

Once toasted sprinkle lightly with salt and rub with a couple cloves of crushed garlic.

Meanwhile, make cheese curd and tomato bruschetta topping. Chop tomatoes and discard any juices. Then combine tomatoes with cheese curds, 2 tablespoons finely minced garlic. Drizzle balsamic over the mixture, tossing to coat. Drain liquid if necessary. Then stir in basil, and season to taste with salt and pepper. Cover, and refrigerate to allow the flavors to meld.

When ready to serve place bruschetta toast in a single layer on a platter.

Using a slotted spoon top each warm slice of bruschetta round with a spoonful of the chilled cheese and tomato mixture.

Serve immediately.
Nutrition
Calories:
204
kcal
|
Carbohydrates:
8
g
|
Protein:
9
g
|
Fat:
16
g
|
Saturated Fat:
8
g
|
Polyunsaturated Fat:
1
g
|
Monounsaturated Fat:
3
g
|
Trans Fat:
0.2
g
|
Cholesterol:
40
mg
|
Sodium:
448
mg
|
Potassium:
266
mg
|
Fiber:
1
g
|
Sugar:
3
g
|
Vitamin A:
808
IU
|
Vitamin C:
23
mg
|
Calcium:
227
mg
|
Iron:
1
mg
Nutrition Facts
Tomato Bruschetta with Cheese
Amount Per Serving
Calories 204
Calories from Fat 144
% Daily Value*
Fat 16g25%
Cholesterol 40mg13%
Sodium 448mg19%
Potassium 266mg8%
Carbohydrates 8g3%
Protein 9g18%
Vitamin A 808IU16%
Vitamin C 23mg28%
Calcium 227mg23%
Iron 1mg6%
* Percent Daily Values are based on a 2000 calorie diet.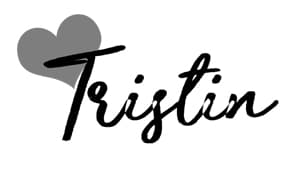 Farmstand fresh
When open local farm stands sell everything needed to make a delicious Farmstand Fresh recipe like this and others using fresh produce, cheese, meat and more from local farmers and producers in the Skagit Valley. If looking for recipes and things to do in Skagit Valley visit Skagit Valley Farmstand Fresh for a list of great Skagit valley farms, restaurants, breweries and more in Skagit county. Great for Skagit Valley Tulip Festival season or anytime!