Coming to the Tulip Festival? Every spring thousands of people flock to Skagit Valley, WA to catch a glimpse of the flower fields in bloom. With these 10 Tips to Visit the Tulips Fields Like a Local you'll be eating, adventuring and enjoying the local foodie scene in no time!

The flower fields are an amazing sight to see (if you do it right ?). With this locals approved guide you'll know when to visit, how to get to, what to bring and what else to do when you're in the area to get the most from your 2018 Tulip Festival experience!
Visit the Skagit Valley Tulip Festival 2018
Why join the hoards of people loading their families up and congregating to the Skagit Valley flower fields? Because they're stunning! And I fully recommend it. See field after field of beautiful blooms from the comfort of your own car (or bike or bus!) or walk around the fields close up at Roozengaarde or Tulip Town's display gardens. It's a (novice- professional) photographer's dream! And, a great way to view varieties and curate your wish list before placing your bulb order for fall delivery.
But, once you've seen the flowers and taken the pictures, what else to do? Eat, drink and enjoy the area! Whether you stick around the valley in Conway, La Conner, Mount Vernon, or Burlington. Or, venture north up to Bow/Edison and Chuckanut Drive you will not be disappointed!
When is the Tulip Festival
The announced dates for the 2018 Tulip Festival are April 1st through 30th. Tulips typically bloom in late March to mid April and last for a few weeks. But, other bulbs extend the beautiful season. Daffodils open first, and after the tulips irises open.
Come for the daffodils or irises to visit the fields when they are less crowded for a relaxed experience and best possibility of beautiful photos. I know what you're thinking, visit the tulip festival and not see the tulips?? Well, the swaths of various colors that the tulips create are beautiful, but so are the fields of yellow daffodils and irises in various shades of purple and white. Most importantly, with virtually non existent crowds if you time it right you have a good chance of having the flower fields to yourself! I suggest midweek early in the day or late in the afternoon, these post sunrise and pre sunset times are also the best for taking photos, bonus!
Have a great shot of the tulip festival? Submit it for the 2018 Skagit Valley Tulip Festival Photography Contest.
To see what's in bloom at the tulip festival before you come, check out Roozengarde's bloom map that shows you which flowers are currently blooming and where. Like what you see? Click the icon to buy that specific bulb directly from Roozengarde.
When is tulip festival? 2018 dates are April 1st- 30th (but check bloom updates on interactive maps below)
How long does the tulip festival last? It officially runs through April, but depends on when the flowers bloom.
What time does it start and end? Tulip Town hours: 9:00 am – 5:00 pm Roozengaarde hours: 9:00 am – 6:00 pm

How to get to the Tulip Festival
Where is the Washington tulip festival and how to get there? About 100 miles north of Seattle, in the Skagit Valley where fertile farmland meets the bay there are fields and fields of flower fields in bloom. Spread out all over the area you can drive many ways to see them and get to the display gardens. Your best bet is to avoid the most heavily travelled route (the one google maps suggests!). Instead take your pick of many side routes and enjoy all that the area has to give – and way less traffic!
You can even view them by bike , bus, or helicopter in a guided tour.
Parking at the Tulip Festival
Park only in designated parking areas. Parking on the side of the road is not permitted but you can pay to park or park for free in Roozengarde fields with your same day display garden admission ticket. Alternately, if you pay to park first, you can get one free admission to the display garden. Unless you are the passenger you will not be able to take pictures unless you park at paid lots.
What to bring:
your camera!
cash for all the fabulous farm and food stands that may not accept debit
a daypack with everything you need to keep your crew fed, hydrated, clean and entertained. A backpack or bag to carry your money and camera and all the snacks, water, camera and wet wipes you'll need. Plus, you can stash layers in the pack should the sun come out while you're walking around the flower fields.
layers! With super unpredictable Pacific Northwest spring weather make sure you are dress prepared for anything. Dress in layers with a flannel or other layer, rain coat, hat, sunglasses and rain boots. Also, do yourself and your littles a favor and dress them in a similar fashion. I have learned to also include a change of shoes, pants and socks for the little puddle stompers to prevent the drive-home-meltdown.
patience. With thousands of people flocking to an otherwise sleepy community, congestion and wait times are to be expected. Although my tips will reduce the issues, you should still come expecting traffic and long lines.
What to do at the tulip festival
See field after field of beautiful blooms from the comfort of your own car. Or walk around the fields close up at the display gardens at Roozengaarde or Tulip Town. It's a photographer's dream. And, a great way to view varieties and curate your wish list before placing your bulb order for fall delivery.
Roozengaarde / Washington Bulb Company $7.00 adults $6.00 military discount, children 5 and under free. Activities include five acre display garden and gift shop and authentic Dutch windmill. You can place bulb orders at the Bulb Booth and receive a special discount, and if you buy four bunches of tulips you get one free!
Tulip Town $7.00 adults, children 6 and under free. Activities include trolley rides through the flower fields, indoor flower and garden show, art gallery where the 2018 tulip festival poster artist will be signing posters on certain festival dates. Plus see the farming equipment first used in the Skagit Valley to plant and harvest bulbs.

What not to do at the tulip festival
pick the flowers
bring pets to the gardens
bring drones to the gardens
plan to use the display gardens as the backdrop for your professional photo session
walk, or let your children walk, outside the approved paths
What else to do when coming to the area
La Conner:
Eat & Drink
Nell Thorn Beautiful waterfront restaurant with a fresh, daily menu of artisan made, sustainable, farm to table NW fare. Plus craft cocktails, fine wines, & microbrews. Happy Hour Monday in both the bar and patio from 3-9 pm & Tuesday-Friday from 3-6 pm in the bar only. * Try the Steamed Clams appetizer!! Somehow this wine-garlic-butter broth! is better than most! I may have tried to drink up the whole bowl after eating all the clams and sopping it up with their artisan bread at my last visit 🙂
Anelia's Kitchen and Stage Live music and local Polish NW fare. Happy hour Monday – Friday from 4-6. * Try the Sasquatch Pierogis stuffed with elk, mushrooms, bacon & blue cheese topped with blackberry sauce. Or, the Polish mule with ginger syrup, ginger infused vodka and pickled ginger all made in house!
COA Mexican Eatery Scratch artisan cuisine with flavors straight from the owner's hometown of Durango, Mexico. $1 tacos on Tuesday and $5 margaritas on Friday. 50% off cash transactions Customer Appreciation Days last Monday of each month. Reservations accepted. *Must Try: Fresh Mango Margaritas, Classic Palomas, Plantain Sopitos, award winning Chile Rellenos, Pollo en Mole or Molcajete.
Conway / Fir Island:
Eat & Drink
Mount Vernon
Eat & Drink
Shop
Adventure
Padilla Bay Reserve At the bay, turn at the interpretive center and follow the drive under the road to the parking lot. You can hike, fly a kite or just wander among the driftwood. Looking out for the herons, eagles, otters and seals that flock to eat the food supported by this 8,000-acre eelgrass meadow. Trails and parking lot are always open. Visitor center hours are 10 a.m.-5 p.m. Tuesdays-Saturdays. Free.
WSU Discovery Garden Park like garden showcasing plants that do well locally. Free. Open Dawn to Dusk.
Beaks, Noses and Bills 4-H Petting Farm: meet and greet local kids and their pigs, sheep, chickens, rabbits and goats. 10 a.m.-5 p.m. weekends in April. $5 donation. 3391 Avon Allen Road, Mount Vernon. 360-202-5023.
Bow/Edison
Eat & Drink
Shop
Chuckanut Drive
Eat & Drink
Taylor Shellfish Daily year round from 9 – 5
The Oyster Bar Impeccable service and the best view you could ask for. Note: It is their policy not to seat parties with children 9 and younger unless the downstairs dining area is unoccupied.
Adventure
10 Tips to touring the Skagit Valley Tulip Festival Like a Local
Plan your trip for midweek instead of the weekend.
Visit on the off season. Pre-tulips for the daffodils. Or, post-tulips for the irises.
Arrive first thing in the morning before the display gardens open or stick around late evening after they close. Visit around 6:00 – 7:00 pm, and you will not only have the fields to yourself you will also get the chance to shoot photos during the 'golden hour' with soft beautiful pre-sunset light.
Take the road less travelled – no matter what day or time you visit, it is best to take oen of the many lesser known routes to the fields rather than relying simply on your google map. If you do, you will be stuck in traffic with the hundreds of other people who took the first route google suggested.
Come prepared with a day pack with the things you need to keep your crew fed, hydrated, clean and entertained like a backpack with water bottle, snacks and wet wipes.
Dress in layers – rain boots, sunglasses, hat, and raincoat plus a few other layers.
Order your bulbs at the display gardens and save!
Find some time for a wine or hard cider tasting.
Pick up some local goodies and have a picnic or beach bbq.
Consider making it a long vacation and enjoying all the area has to offer including live music, theatre and fine dining!
I hope you find these tips useful in planning your culinary adventure to the fertile farmland and abundant coastline of the Skagit River Valley and making the most of your trip to the Tulip Festival! If you have more insider tips to add, leave a comment below! If you found these tips useful, share with your friends on facebook, twitter or pinterest!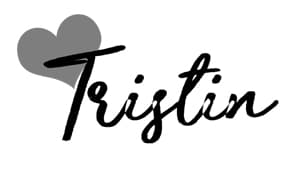 Pin for later