Easy Caramelized Puff Pastry Donut Dippers a puff pastry dessert recipe transforming puff pastry sheets into pan dulce inspired pastries!
A delicious puff pastry donut recipe with a thin crackly caramelized sugar coating. These are so fun to serve at brunch especially when with an array of dipping sauces!
Easy make ahead pastries
These easy make ahead pastries are like baked "churros" or campechenas, a classic Mexican pan dulce. They have the same caramelized sugar coating of the original. And the same light as a feather crispy texture. Made super easy with frozen puff pastry sheets.
Ingredients
Puff pastry – frozen puff pastry sheets or homemade puff pastry if you're feeling ambitious and have a puff pastry recipe you like.
Granulated sugar
Cinnamon
Salt
All purpose flour– just to dust countertop and rolling pin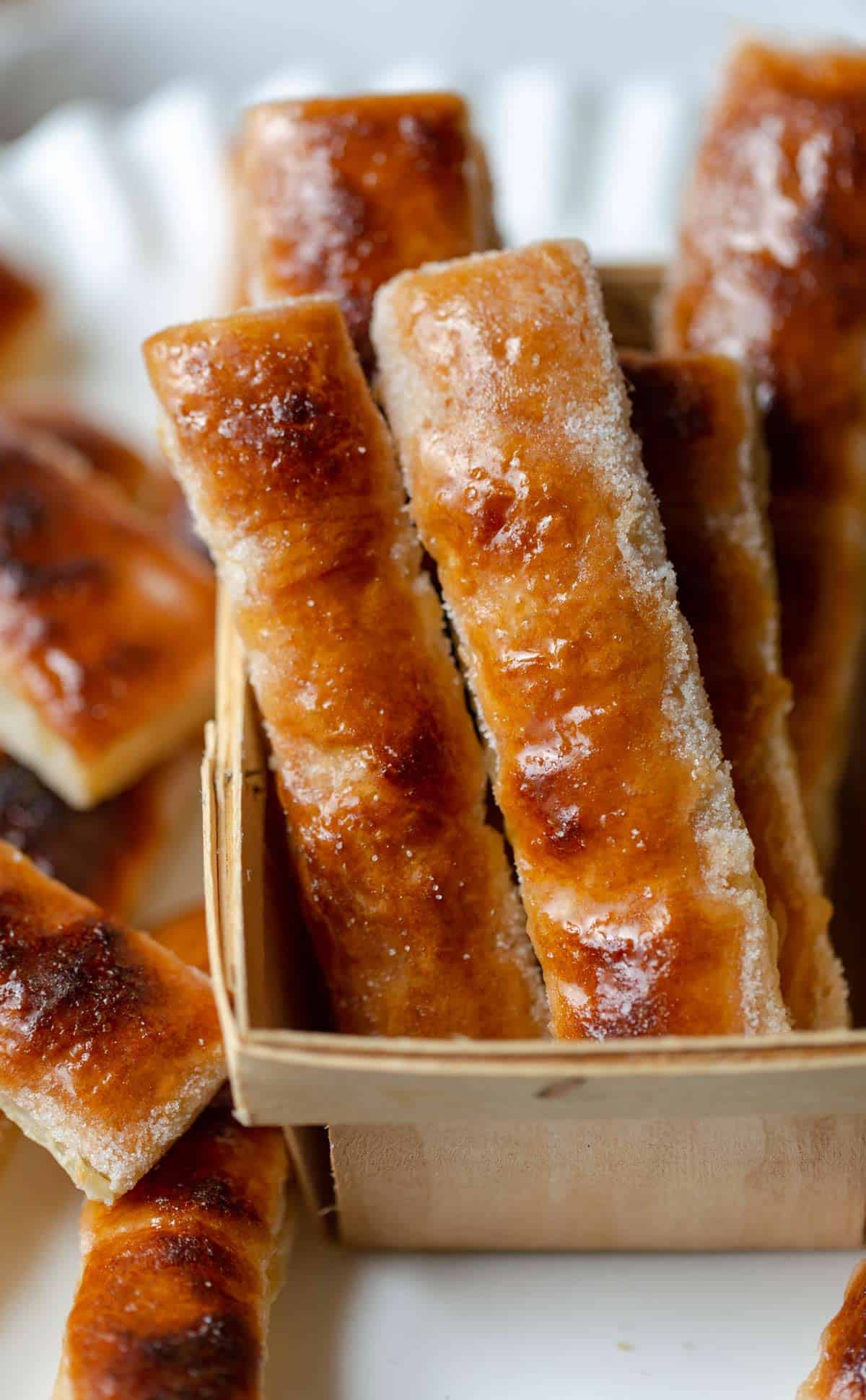 Step by step instructions
Thaw puff pastry sheets and roll out slightly.
Sprinkle puff pastry dough generously with cinnamon sugar, and roll again so the sugar settles into the dough.
Cut puff pastry into any shape you desire, sticks, squares, rectangles, etc. You can even cut puff pastry into classic donut shapes to make round caramelized puff pastry donuts.
Bake on a parchment lined or buttered baking sheet until they puff up. Then raise the heat to caramelize the sugar.
Serve as is or with various sweet dipping sauces to dip in. Puff pastry donut dippers are delicious warm but also stay crispy for days if stored correctly. They're a perfect brunch recipe and also great to serve at Easter.
Enjoy!
How to serve
The delicious caramelized sugar coated pastries are delicious plain but even better served with dipping sauces like dulce de leche, Berry Whipped Cream, Coconut Caramel Sauce, Seedless Raspberry Sauce, Chocolate Ganache, Creamy Lemon Dip , maple syrup, or whatever you'd like!
How to store
Cool Puff Pastry Donut Dippers to room temperature. Stored tightly covered at room temperature puff pastry will stay crisp for up to 5 days.
Yield
This recipe yields roughly 32 1 ½″ x 4 ½″ long puff pastry sticks, 16 per puff pastry sheet. If served as a part of a brunch buffet expect to serve 2-3 sticks per person.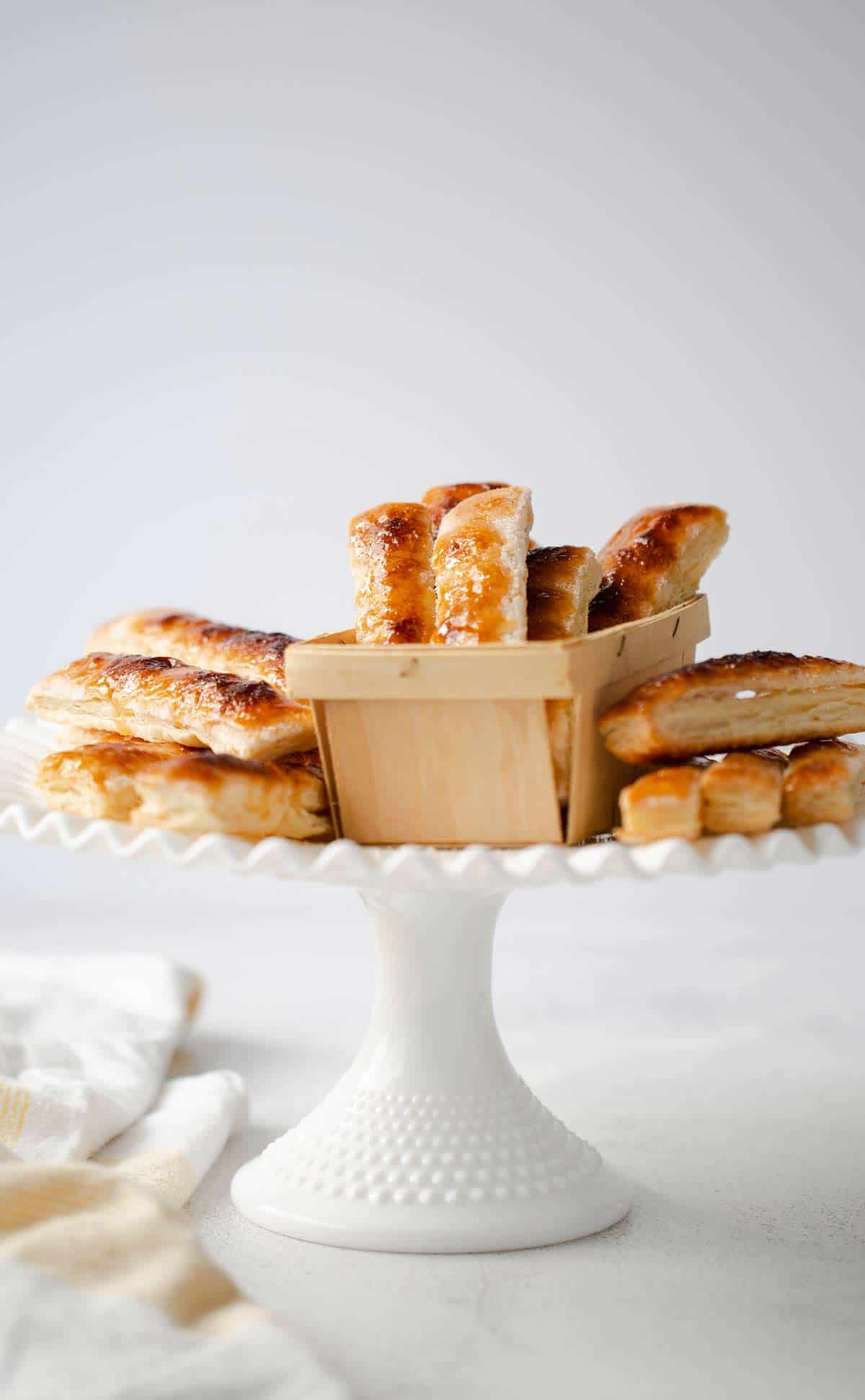 Ingredients
1

pound

puff pastry

2 sheets frozen puff pastry

¼

cup

granulated sugar

¼

teaspoon

cinnamon

dash

salt

dash

all-purpose flour

to dust countertop and rolling pin
Instructions
If using frozen puff pastry, thaw for 20 to 30 minutes before rolling it out.

Combine, sugar, cinnamon and salt.

When ready to roll out, preheat oven to 400°F.

Line two baking sheets with parchment paper.

Flour the parchment lightly, as well as the rolling pin.

Roll out both puff pastry sheets gently to about 9- or 10-inches by 11-inches.

Cover puff pastry sheets entirely with the sugar mixture, as evenly as possible.

Then, roll again with the rolling pin, with the purpose of not making the sheets larger or bigger but setting the sugar in the puff pastry.

Cut the sheets into 16 or 32 sticks per sheet depending on which size you prefer.

One batch at a time, storing the other in the refrigerator to chill, bake for 7 to 8 minutes at 400°F, then raise the oven temperature to 500°F and bake for an additional 3-4  minutes or just until all sugar has melted and caramelized, turning once halfway through the final bake to prevent sugar from burning.

Once completely cooled, cover tightly and store at room temperature.
Nutrition
Calories:
84
kcal
|
Carbohydrates:
8
g
|
Protein:
1
g
|
Fat:
5
g
|
Saturated Fat:
1
g
|
Polyunsaturated Fat:
1
g
|
Monounsaturated Fat:
3
g
|
Sodium:
35
mg
|
Potassium:
9
mg
|
Fiber:
1
g
|
Sugar:
2
g
|
Vitamin A:
1
IU
|
Vitamin C:
1
mg
|
Calcium:
2
mg
|
Iron:
1
mg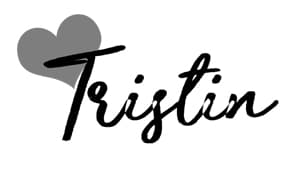 SHOP THIS POST
Please note: Fresh Flavorful is a participant in the Amazon Services LLC Associates Program, and these customized links, provided by Amazon, track the referrals to their website for the purposes of assigning commission on these sales.