Toum Garlic Sauce is made from garlic paste and water swirled together and emulsified into a delicious sauce that can be used in so many creative ways!
Easily use toum anywhere you would fresh garlic. Throw a dollop in salad dressings, marinades or use it as a potent garlicky vegan mayo. The possibilities are endless. Once you get this toum recipe what will you do with it??
What is toum?
Toum is a traditional Lebanese emulsified garlic sauce. It's very much like traditional garlic-and-oil-only aioli in that it's made with just a few simple ingredients that together emulsify into a thick mayo-like sauce.
Only this garlic 'mayo' is vegan and made with only oil, (piles upon piles upon pilies of) fresh garlic, a little water, a squeeze of lemon and a sprinkle of salt. And these simple ingredients come together to create a creamy, super potent, amazingly versatile garlic sauce. It's a game-changer.
And the world is catching on. Trader Joe's is having trouble keeping their version of toum – Trader Joe's Garlic Spread and Dip– on the shelves.
I was first introduced to this emulsified masterpiece by fellow blogger (and complete sweetheart!) that have I have the pleasure of calling an Instagram- friend, Cosette of Cosette's Kitchen.
#FollowFoodieFriday
'IG' friends are a god-send in this digital blogging space. Although my 'real life' friends are amazing and support me, ALWAYS, by commenting on my posts and sharing them on Facebook. And I know that they really do get excited for me. But, if we're being honest, most people don't really understand what it is that I and other food bloggers do. Or why we post so many crazy videos on ig stories from our kitchens.
But ig friends get it. We lift each other up through the struggles and wtf moments. Cheer each other on from afar when we get a highly engaged post or an awesome brand collab or are re-shared by one of the BIG accounts. Living stunningly similar lives with many of the same interests, goals and insecurities. And in a digital space that can feel so isolating at times, opening up and sharing honestly helps forge these very real connections and create very real 'ig friendships'. While showing the world and each other that we are not alone. And in that way there is no difference between ig friendships and real life friendships, it's all just friendship.
Cosette's Kitchen
And I feel lucky to be able to call Cosette a friend. This hardworking business woman and mother is always so supportive of others. She created a hashtag #followFoodieFriday where she encourages others to find and share some of their favorite foodie accounts along with her every Friday on instagram. That's just who she is. Cosette is always supporting others while she is working hard on her own business. She is an inspiration. As is this recipe.
My mind was blown the first time she shared her toum recipe. Cosette always has a way of making the unknown approachable. And following her recipe and tips I have been able to keep a jar or two in my fridge consistently over this past year. In my house we use toum all the time and IN and ON EVERYthing.
How to use toum garlic sauce
in place of butter in baked and mashed potatoes and grilled cheese sandwiches
rub on roasted chicken, turkey and vegetables
give a flavorful start to stir fries, soups, sauces and gravy – homemade bechamel with toum makes for amazing mac and cheese and alfredo sauce
dip EVERYTHING from chips and pita to grilled meats and veggies in it
as a mayo substitute on sandwiches and burgers
as a flavorful addition in creamy salad dressings and marinades
and more! how will you use your toum?
Some of the best tips I've learned while making toum
must use fresh garlic – no dried or green garlic w h a t s o e v e r
no cutting corners – there's no speeding up the process. Rather than smashing garlic to quickly and easily peel you have to carefully cut the stem (dried end of the garlic) off and remove peel from there to prevent losing the precious garlic oil
chill the oil before adding to help emulsification
be patient and slowly stream oil into the food processor or blender
How to Make toum
Visit Cosette's Kitchen for the full toum recipe, tips and tricks!
enjoy!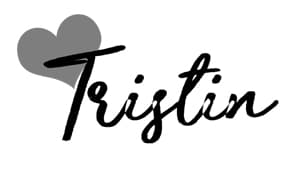 pin for later!