This post has been sponsored by Barilla America, Inc. All thoughts and opinions are my own.
When you know How to Make a Dessert Charcuterie Board, it's easy to create a fun and interactive spread for any event!
And because this fabulous take on cheese plates is made with fresh fruits, nuts, cheeses, and light snacks like Mulino Bianco® cookies, it's actually perfectly appropriate for any time of day. From brunch to dessert and everything in between!
What is a dessert charcuterie board?
Usually piled high with all things you'd expect to find around a deli, charcuterie is the French word for deli. With meats, cheeses, crackers, fruits, spreads and more, cheese boards are such a crowd-pleaser!  Which is also why dessert charcuterie is my new favorite party food. Easily customized for your crowd, your event and your season.
What to include on a charcuterie board?
Start with some crowd pleasing favorites in a variety of flavors and textures. Then, give guests the opportunity to try something new by throwing in some uncommon ingredients (quince, persimmons and Devonshire cream, anyone?). Dessert boards make it so fun to slather, pile and sandwich all sorts of different spreads, fruits, sweets and cookies, creating endless concoctions!
Fresh and Fruity
Include lots of fruit on your cheese board to make it fresh, light and easy to customize for the season. In summer, try stone fruits (peaches, nectarines, etc.) cherries and berries. In the fall and winter try mandarins, pears, pomegranates and apples.
Something Savory
Savory options like creamy cheeses, cured meats and nuts to provide a good balance. Try goat cheese, creamy brie, prosciutto and almonds.
Dip it up
Get creative with lots of different dessert dips. Try marshmallow cream, chocolate spread, sweetened cream cheese, caramel, honey and lemon curd.
Aside from the ease and versatility of dessert boards, one of the best things about dessert charcuterie is that they can be made to fit any budget! You'd be surprised by the range of perfect ingredients in your own cupboards! To save money when buying supplies, shop the bulk section to purchase just the right amount of what you need. Or make creating this dessert a group effort! Ask guests to bring one or two of their favorite snacks to contribute to the board just like I did with my Fall Feast with Friends.
Italy's #1 brand of cookies
I personally always choose my favorite Mulino Bianco cookies. All Mulino Biancos are light and crispy with just the right hint of sweetness but the Galletti variety are my absolute favorite! Although Cuorcini's sweet heart-shapes are irresistible as well!
And even though they're Italian I always find Mulino Bianco at my local Albertson's in the cracker aisle.
They have a permanent spot on my grocery list in the Albertson's app so I never run out. Mulino Bianco make such a great complement to all occasions it's no surprise they are Italy's #1 brand of cookies. I love to have them for afternoon snack, a little treat with coffee or to have on hand in case unexpected guests stop by.
Since 1877 Mulino Bianco have been perfecting the recipe for each product, always maintaining the same high quality attentively monitoring the quality of each and every ingredient from the Italian cream and milk to the cage-free eggs.
If you're interested in trying Mulino Bianco – and you totally should be – save on your purchase with this ibotta offer, available through December 31st.
With a stash of Mulino Bianco in cabinet, one you know the simple steps to creating a beautiful boards, you'll find opportunities for making dessert charcuterie everywhere!
How to Assemble a Dessert Charcuterie Board
Making a stunning dessert charcuterie is as simple as choosing some fabulous items, finding a board and layering it on in a thoughtful manner. Use whatever large flat item you can find as the base (if you don't want to make or buy a charcuterie board out of wood, you can probably find something around your house), then using the following steps create a beautiful dessert charcuterie spread with ease.
Whether served with coffee at brunch, or wine in the evening, dessert charcuterie boards and Mulino Bianco cookies brighten any moment of any day!
enjoy!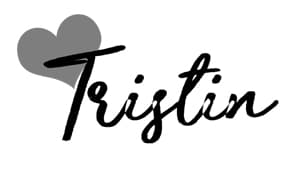 pin for later!