This shop has been compensated by Collective Bias, Inc. and its advertiser. All opinions are mine alone. #TryTidepurclean, #tidepurclean
Always looking for ways to reduce waste, conserve energy, be gentler on the planet and make the best decisions for my and my family's health I've been making Small Changes Towards Sustainable Living. And today in partnership with Tide purclean I'm sharing ideas for small things you can do too!  
There's a perception that it's difficult or expensive to live an eco-friendly life, but it doesn't have to be! There are many easy and affordable ways to reduce impact for a more sustainable home. Read on to learn more about the small changes that have worked for my family and get some great eco friendly ideas to implement in your own home.
what is the difference between eco friendly, environmentally friendly, clean, green, sustainable and renewable?
We see these terms all over making it  difficult to understand what they actually mean. What is the definition of 'eco-friendly'? Is  'renewable' the same as 'sustainable'? Are 'green' products also 'clean' products? And are any of these things actually beneficial to me, my family or the environment?!
It's head spinning. But if we get back to the basics it's actually pretty simple:
Environmentally friendly practices and products are goods and services, laws, guidelines and policies that claim reduced, minimal, or no harm upon the organisms and environment that make up our ecosystem.  Eco friendly, environmentally friendly, green and clean are all used interchangeably. And the common goal behind being them all is sustainability.
Sustainability is managing change in a balanced way that enhances both current and future potential to meet needs.  I.E not using resources faster than they are renewed in an attempt to leave something (in this case – our ecosystem) the same or better than it was before.
Renewability means being naturally replenished over time. If a resource is used slower than it is renewed than it is being used sustainably.
It can be difficult to know how to move towards sustainable living but for me it's all about learning the facts. Looking to the past for inspiration. And making simple small changes to create a more sustainable life.
Beyond the Label
With terms like 'clean' and 'green' and 'enviro friendly' being used so often you have to look beyond them for the actual facts when finding ways to create an eco friendly home.
One product that passes the 'beyond the label' test for me is Tide purclean, a plant-based laundry detergent that actually works!
Tide purclean the first plant-based detergent with the cleaning power of Tide!
Finally an effective laundry soap that meets all my needs. Tide purclean is widely available, affordable, smells great and has the facts to back up it's move towards sustainability.
Tide purclean is:
HE-Compatible
Free of dyes, chlorine, phosphates, ethanolamine and optical brighteners.
70% plant-based, Certified by the USDA BioPreferred program.
Contains ingredients from plant, marine, forestry and other agricultural sources. A renewable alternative to petroleum-based ingredients!
Produced at a 100% renewable wind electricity facility that sends ZERO manufacturing waste to landfills.
A great move towards sustainability without sacrificing performance!
And it smells amazing!  Honey Lavender Tide purclean has a real lavender scent that smells fresh and light. It's not fake or overpowering at all. But if you prefer just amazing cleaning power with nothing else there's also an Unscented version.
Try Tide purclean (with BIG savings!)
Find Tide purclean in the regular laundry aisle of your local Fred Meyer store.
Some Fred Meyer locations in Seattle are hosting Demonstration Carts throughout September where you can see Tide purclean for yourself and get a coupon to save $3 off one Tide purclean liquid laundry detergent (excludes trial/travel size). Head into your local Fred Meyer to check it out!
It's one little step you can make towards a more sustainable home and lifestyle without sacrificing performance.
Looking to the Past for Inspiration
My mission towards sustainable living began when I first became a mom and had my own household to take care. As a young parent I was driven to create the best life possible for my family. Always fascinated by simpler times and constantly looking to the past to guide me, I used the old ways as inspiration to live simply. I made my own from-scratch versions of mom's recipes.  Was inspired by the fashion and designs of generations before me. And used my own childhood experiences to shape how I parented.
The goal was simply to create the best living conditions for my family with the least impact on my bank account. Buy a small home.  Grow food. Make things from scratch. Find new life in old products. Save what you can, when you can.
Consequently, the result is a more sustainable lifestyle.
Some small acts have been easy, cost effect and effortlessly fit my lifestyle.
There are others I've attempted over the years that never quite work out. Until I found Tide purclean detergent. From natural shampoo and dishwasher detergent to essential oil laundry soap, I tried them all and none delivered as promised. Whether it was the smell or the price or the performance it was impossible to find something that fit my needs.
Be on the lookout for Tide purclean Demo Carts at Seattle area Fred Meyer locations to see for yourself.
Then learn more about these other five small changes towards a more sustainable lifestyle that have worked for me!
Five Small Changes Towards Sustainable Living:
Live in a Small House with Multi Use Spaces:

Living in a small space reduces our environmental footprint and forces us to live minimally. Therefore, I've become a master at using what little space I do have to fit the needs of my large family.

back patio / outdoor kitchen / outdoor laundry area / entertaining space This one space houses my retractable laundry line, our barbecue and fire pit and also serves as an outdoor 'game room' with foursquare, darts and other games.  This semi-private space is also serves as my outdoor office, and personal retreat where you can often find me working out of a comfy chair or lounging in the hammock.
garage / laundry room / craft room / office / storage area We've recently converted a small space in the garage to be used as effectively as possible. It's my laundry room and office with high shelves to store all of my craft supplies, food photography props, garden seeds, canning supplies, wrapping paper, and party decorations.. It's basically a little space full of everything-that-mom-loves.
Eat Local and Grow your Own

Plant things, grow your own food, and save seeds. Use what you have to do what you can. Whether it's an indoor herb garden,  edible plants tucked within the landscape, a shared garden or an entire garden plot. There's always space to grow something.
Minimize food waste by using the whole food, eating leftovers and composting whatever's left.
Add native species to your landscape to provide other organisms in your eco-system the things that they need to thrive.
Support local farmers and purchase goods grown as close to you as possible, when possible.
Second hand over new

Second hand shopping is a great way to save money while procuring the items you need! Shop thrift stores, garage sales, your family's storage units and online selling groups for great quality vintage and thrifted goods. Then, donate your unused and unwanted items for others to breath new life into!
Reusable over disposable

Use terry cloth rags, flour sack towels and microfiber cloths and napkins to minimize use of disposable paper products.
Save craft and fabric scraps to be used for later projects. Or donate them to someone else!
Invest in quality items that will last multiple years rather than their cheaper counterparts. Purchasing great quality, classic clothing and home goods may seem more expensive but if they last 10x longer than their cheaper, trendy counterparts you're winning in the long run.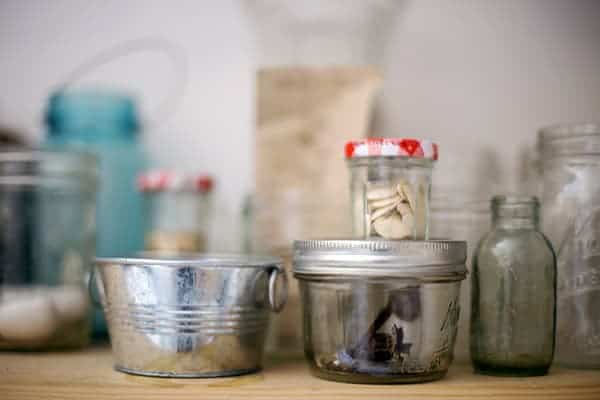 Reduce Energy Consumption

Air-dry whenever possible. Other than reduced electricity consumption there are many benefits to line drying laundry. It's gentler on clothing, prevents fading, and helps them last longer. Saving you money on replacing clothing AND the cost of electricity. You can air dry year round with an outdoor laundry line and an indoor drying rack. I like that when line drying outdoors I get a quiet moment to myself in nature and also get a little more exercise than I would if I were simply moving items from the washer to the dryer. Plus when drying outdoors the sun naturally whitens whites and freshens fabrics. So save your darks for your indoor rack to prevent fading. Bonus – the indoor rack also helps increase moisture in the air like a natural humidifier!
Wash in Cold. Choose cold water when machine washing laundry and choosing the coolest temps that are still effective when hand washing and rinsing dishes.
When using the washing machine or dishwasher, only run when you can do a full load.
Look for drafts around your home's doors and windows then insulate and update weather stripping to stop all the drafts and contain your homes hot and cool air.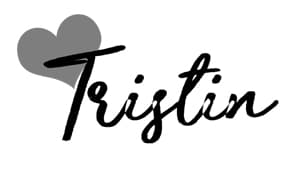 This post created in partnership with Tide purclean. Thanks for supporting the brands that support me!