Juggling mom-life, work-life and blogging-life can be so challenging! But with a great, wholesome and easy-to-grab breakfast and an efficient Mom – Blogger Morning Workflow Routine, anything is possible – including making mornings happy again!
I'm often asked, 'how in the world do you find the time?', 'how do you get it all done?' and 'do you ever sleep??!'. And truth is, I have no idea how I find the time to blog with three kids and a full-time job. I don't get it all done and I rarely sleep! But, amidst all the craziness and sleepless days, I truly love it and and I wouldn't trade my jam-packed life for anything. So, if you're interested in how I find time to work amidst the morning madness and what I do manage to accomplish in my day with a family and a career, read on as I share my tips for morning productiveness with my Mom – Blogger Morning Workflow Routine!
How to Find Time for Blogging in the Morning Madness
This post has been sponsored by Del Monte®. All thoughts and opinions are my own.
Ideally, I would wake refreshed and with a clear mind to start the day. Welcome the nanny to the house and retreat to my third floor office space. You know the type I'm sure? With beautiful white walls and an acrylic desk. With fresh blooms next to my laptop and modern motivational prints on the wall. The kids would be fed and playing quietly downstairs while I use the zen of my personal office space to create loads of inspiring content.
In reality, I usually wake with the same shirt I wore to work the day before. Feeling lucky if I can find a hair tie to keep my tangled mess of hair outta my face, I then sneak around the house hoping not to wake the kids so I can squeeze in a moment of quiet to bust out as much as possible at my makeshift 'office' aka the kitchen counter, or if it's warm, the bar top on the patio. But, we all have to work with what we have and work I do. Fueled by coffee and a quick and easy snack, I bust out as much as humanly possible before the little wildlings that I birthed emerge from their beds and the kid-madness and mom responsibilities begin.
How do I do it?
I don't know! 🙂
Having a plan of action that lays out my goals for the morning helps. And so does having a stock of 'adult snacks' in the pantry along with all those 'kid snacks'. Something that I can quickly grab and keep working, saving all those precious quiet-morning-minutes.
An efficient Mom-Blogger Morning Workflow Routine
This is the plan that works for me. The workflow that allows my OCD-loving-brain, which has a hard time functioning in a cluttered environment, to relax and focus on the task at hand. So I'm sharing it in hopes it may connect with at least one overwhelmed mama with seemingly too much to do and not enough time to do it.
My workflow
1. Power Up
First thing's first. Start the coffee. Or put water on for tea, or hot water or whatever wakes you up in the morning and gives you life. And while you're at it, power up the computer so it'll be ready when you are.
2. Pick up
Pick up the house just enough to clear the workspace and get the laundry and dishwasher running if necessary. That way the electronics are working while you are! Be careful not to make too much noise and wake the kids.
3. Write
Grab the coffee and sit down at the powered-up computer. It's time to get to work. When the house is quiet and the brain is refreshed is a great time for creative writing, or any writing for that matter. But first thing in the morning is best because you can have a totally fresh brain uncluttered by all the happenings of the day.
4. Snack
When hunger pains start to hit as well as the brain fog and writer's block that accompanies it, it's time for a quick nutritious snack to hold you over until breakfast. Something quick and easy like Del Monte®
Fruit & Oats™ (the first ready-to-eat oatmeal with one full serving of fruit* and 20g of whole grains per serving!). Or any of the convenient Del Monte 'grown up' snacks you can find in the fruit snack aisle of your local retailer. They're good hot or cold depending on how you're feeling in the morning – the perfect pick-me-ups. Having a wholesome, good-for-me morning snack to start my day just makes mornings feel happier.
5. Power Through
Power through with the most brain heavy and difficult tasks until the kids wake up. Write new content or plan a long-term project or collaboration and respond to emails.
6. Get Social
After the kids wake, get them situated for the day and start breakfast. Then work on less brain-heavy work like social media marketing. A great social media marketing strategy and engagement are essential to success as a blogger. And it's also so fun! It's perfect to do early in the morning while the kids are occupied elsewhere. A successful social media marketing strategy requires you to curate interesting content on twitter and facebook, interact with popular (and not so popular) accounts and hashtags on instagram, and repin amazing content on pinterest. This planned and intentional social media time also helps inspire new ideas for content and may help you plan your editorial calendar!
7. Breakfast
Now it's time to take a break to enjoy a full breakfast with the kids and get them going on their activities for the day.
8. Work Work Work
and it continues with photo sessions, meetings, and paperwork. The to-do list of a mom-preneur is never ending!
I asked my instagram followers what their morning workflow routine looks like and how they juggle their daily mom and work responsibilities and had some great responses! Amanda of Rustic Events Rentals claims headphones are key to staying productive amidst the madness. And there were lots of mentions of early mornings, late nights and caffeinated beverages! Check out my instagram to read all the other useful (and hilarious!) real tips from other mamas making it work.
Powered by Del Monte® Fruit & Oats
In the morning
For me, it would be impossible to make it work without a filling pick-me-up that allows me to bust out my daily to-dos before the kid-madness and mom responsibilities begin. And the NEW Del Monte Fruit & Oats are the perfect blend of light, refreshing and filling that I crave in the morning. The best part of it all is that it takes zero time away from my workflow. Talk about an instant boost of happiness to start your morning off right!
In three delicious flavors – Apple Cinnamon, Peach Cinnamon Spice and Pear Maple, Del Monte Fruit & Oats' blend of luscious fruit and wholesome oats have one full serving of fruit* and 20g of whole grains per serving (each container has 1 serving (½ cup) of fruit per USDA Nutrient Data). And since this first ever ready-to-eat-oatmeal to hit the market that is delicious hot or cold, it's actually ready in less than 1 second! Just peel the top and eat. Perfect for when I feel like I don't even have a minute to spare.
Then later when the family wakes, Fruit & Oats also makes a great accompaniment to a larger meal!
and throughout the day
With their entire (delicious!) line up easy grab-and-go snacks like Del Monte®
Fruit & Chia™ and Del Monte® Fruit Refreshers® Del Monte keeps me going all day long. Great when the late night munchies hit or as an afternoon 'adult after-school snack'. With unexpected flavors and exciting combinations of fruit, fruit waters and chias seeds, this isn't your typical childhood fruit cup! Although, good luck keeping your kids away from them! But, with wholesome ingredients, fruit, fiber and omega-3s, I'm happy to share. As long as there's enough for Mama!
So stop by the fruit snack aisle at your local retailer and stock up!
For a limited time, use this coupon in-store to save $0.75 when you buy one pack of the NEW Del Monte Fruit & Oats Cups
Enjoy!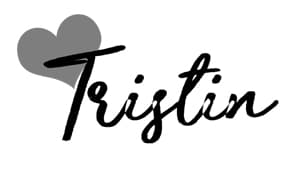 This post was created in partnership with Del Monte. Thank you for supporting the brands that support me!
Each container of Del Monte Fruit* & Oats has 1 serving (½ cup) of fruit per USDA Nutrient Data
Pin for later!