Nectarine Berry Slab Pie Bars with flaky all butter pie crust and lightly sweet fruit filling of basically any mix of fruit you can get your hands on. A great way to easily bring your love of pie wherever you go!
This version with sliced nectarines and freshly picked blueberries and blackberries has a great balance of sweet and tart. And it was completely a happy accident thanks to the fact that the berries grow rampant around my yard and the ripe nectarines were ready to be used up before having to go to the compost bin.
Too Good to Photograph
True story, this is yet ANOTHER recipe that I've made so many times trying to shoot and share with you. But like the other family favorites on the site – my family keeps eating it before I can take the final photos!
If you're following me on instagram you'll most likely know that this time was no different. As I shared on insta stories everyone in my fam was given strict instructions to "stay outta the pie!" only then to wake at 1 am to find a whole ¼ of it missing!
To my surprise the hubs had eaten a bit before going to bed thinking that I would be able to hide it. Then the teens came in and figured the green light was given on the pie and they finished off the entire lengthwise portion. Can't hardly blame them, though 🙂
Perfect for Parties and Potlucks
Thankfully sheet pan desserts like this are perfect for impatient families! Just remove them from the pan by lifting the parchment paper underneath then eat as many pieces as you like before bringing them to the final destination. Perfect for transporting to parties and potlucks without worry of leaving a pan behind AND for families that just can't resist a late-night bite.
And because Berry Slab Pie Bars are totally fork-optional they are great for picnics and laid back occasions. But my personal favorite thing about these pie bars is that they slice easily and keep at room temperature for up to 3 days, making them the perfect grab and go breakfast or snack for my pie-loving, can't-sit-still personality.
How to Make Berry Slab Pie Bars in a Sheet Pan
Funny thing is when researching the recipe with a quick google search I found it's actually VERY similar to a recipe for Peach and Raspberry Slab Pie originally published in a 2005 Martha Stewart Living magazine that is most likely among the stash currently in archive in my laundry room ? just a lesson on the fact that although mine's based on my step mom's amazing Dutch Apple Slab Pie we are constantly being influenced by others.
My version uses my favorite lemon zest studded all butter pie crust that is both sturdy, flaky and super flavorful. And a nectarine (no peeling required!) and berry filling thickened slightly to ensure a light, juicy filling that cuts cleanly and isn't the least bit runny.
The crust is a simple traditional pie crust made as a double batch with an egg yolk for sturdiness. The secret to easily fit the dough into the sheet pan is to use parchment paper when rolling it out which makes it a breeze to not only roll and chill but also to decorate, assemble and serve.
Roll between parchment and chill. Then decorate as desired, place top crust and seal the edges. A brush of milk or cream for color and a topping of whipped egg white and coarse sugar for texture and she's ready to bake until browned and bubbly.
Cool slightly and serve warm with a scoop of vanilla ice cream and fresh mint. Or cut into bars and serve at room temperature. Unrefrigerated Nectarine Berry Slab Pie Bars will keep for up to 3 days.
Customize It!
Use whatever fresh fruit you have on hand! This version uses blackberries and blueberries because they grow in my yard. And nectarines are great because they don't require peeling. But feel free to substitute with any berries and stone fruit you have. Apple, peach, cherry and even chocolate are all fabulous fillings for this sheet pan dessert!
Nectarine Berry Slab Pie Bars Recipe
Ingredients
Nectarine Berry Filling
4

cups

fresh blackberries

2

cups

fresh blueberries

2

cups

sliced nectarines

from about 4 large nectarines

1 1/4

cups

granulated sugar

2/3

cup

all purpose flour

or 1/3 cup cornstarch

1

teaspoon

lemon juice

from 1 small lemon

1/4

teaspoon

salt
Lemon Pie Dough
5

cups

all purpose flour

1/4

cup

sugar

1/2

teaspoon

lemon zest

from 1 small lemon

2

teaspoons

salt

1

pound

unsalted butter

cold, 4 sticks

1

large

egg

white and yolk separated

1/2

cup

ice water

or more as needed

2

tablespoons

heavy cream

1/4

cup

coarse sugar
Instructions
Preheat oven to 325 degrees Fahrenheit.

Prepare Lemon Pie Dough by combining flour, sugar, salt and lemon zest in a large bowl. Cut cold butter into small pieces and toss with mixture, working butter in with fingertips until only small pieces remain. Toss with egg yolk and ice water and stir just until the dough comes together.

Divide dough into two large pieces and place each on a piece of parchment paper the size of your sheet pan. Top with another similar size piece of parchment and roll each piece of lemon pie dough to fit the parchment. Transfer both pieces of parchment lined dough to sheet pans and chill until firm, at least 30 minutes.

Meanwhile, gently stir together filling ingredients.

Once chilled remove parchment from the top of one piece of lemon pie dough and decorate as desired. Then remove the top of the second piece of dough and gently press into the corners of the sheet pan to form the bottom crust. Top with filling and place decorated dough directly onto filling, parchment paper facing up. Gently peel off parchment and press dough together around the edges of pan to lightly seal using dough scraps to fill in where needed.

Brush with heavy cream or milk then whip reserved egg white until light, fluffy and almost meringue like. Brush fluffy egg white around the crust in random spots then sprinkle coarse sugar evenly over top.

Bake until crust is browned and filling is bubbly, 40-55 minutes. Cool slightly and serve.
Notes
Substitute other fresh fruit and berries in the filling – just keep the total amount to 8 cups. 
No need to refrigerate. Berry slab pie will keep for up to 3 days at room temperature.
Nutrition
Calories:
321
kcal
|
Carbohydrates:
40
g
|
Protein:
4
g
|
Fat:
16
g
|
Saturated Fat:
10
g
|
Cholesterol:
51
mg
|
Sodium:
225
mg
|
Potassium:
111
mg
|
Fiber:
2
g
|
Sugar:
15
g
|
Vitamin A:
600
IU
|
Vitamin C:
7
mg
|
Calcium:
20
mg
|
Iron:
1.6
mg
Nutrition Facts
Nectarine Berry Slab Pie Bars
Amount Per Serving
Calories 321
Calories from Fat 144
% Daily Value*
Fat 16g25%
Cholesterol 51mg17%
Sodium 225mg10%
Potassium 111mg3%
Carbohydrates 40g13%
Protein 4g8%
Vitamin A 600IU12%
Vitamin C 7mg8%
Calcium 20mg2%
Iron 1.6mg9%
* Percent Daily Values are based on a 2000 calorie diet.
enjoy!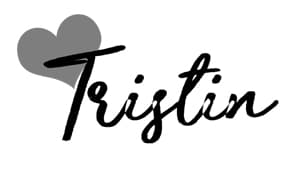 SHOP THIS POST:
please note: ONE armed MAMA is a participant in the Amazon Services LLC Associates Program, and these customized links, provided by Amazon, track the referrals to their website for the purposes of assigning commission on these sales.