A chocolate cream pie that's just so extra! Whip up this Mocha Almond Fudge Cream Pie with flavorful layers rich coffee, decadent chocolate and toasty almonds.

A tender cookie-like, salted chocolate almond crust topped with homemade chocolate coffee pudding and a layer of fluffy freshly whipped cream specked with espresso. Classic chocolate cream pie, with a kick. And this particular one comes complete with a disaster story.
A Valentine's Day Pie
Originally created for my everything-rich-and-chocolately-loving husband . I thought this chocolate creation would be perfectly appropriate for Valentine's Day. And while I do love chocolate, I need lots of flavor interest to keep me coming back for more.
So i'm always looking for something like this
Mocha Almond Fudge Cream Pie that will satisfy us both with rich chocolate and loads of interesting coffee flavor – and caffeine!
I've shared my lifelong love for mocha almond fudge before but the short story is I started with the ice cream as a young girl and have never looked back. The problem is we were both so stuffed after our valentine's day dinner that we didn't touch the pie.
A Pie Disaster
So there it sat the next day, staring at me from the fridge, taunting me to eat it while he was at work the next day. When I couldn't take it anymore I decided to snap one picture to share on instagram before digging in.. I asked my friends over there if I should share the recipe and people went nuts! I don't think I've ever had so many responses to my ig story before. So naturally being the good food blogger I am I resisted eating my delicious creation. And instead headed back outside to my front porch 'studio' where the lighting is best and dropped the whole thing smack on the floor 😐
Luckily it slid down with a face-up landing, so we were still able to enjoy it. And luckily I managed to get just a few shots to make this post possible.
How to Make Coffee Chocolate Pie
The Salted Chocolate Almond Crust is very similar to my Perfect All Butter Pie Crust recipe. Only this version subs out a little of the all purpose flour for dark cocoa powder and some fine ground almond flour and a few egg yolks to help bind it all together.
Blind bake the crust using pie weights if you have them, to prevent the crust from shrinking and bubbly. Then cool and fill with a simple but decadent homemade coffee chocolate pudding made from milk, egg yolks, sugar and cornstarch.
What do to with egg whites?
Yes, this recipe uses (eight!) egg yolks but don't worry, there's so much you can do with the leftover egg whites. Other than making a delicious and healthy omelette, you could make perfect macaroon cookie shells, a delicious gluten free pie crust, or a light as a feather banana cake. Or if you're craving a beverage rather than a baked good, how about a frothy shaken coconut lemon cocktail? Or, simply freeze egg whites in ice cube tray to to use later.
When ready to serve combine instant espresso powder with heavy cream and whip. Top the pie with a thick fluffy layer of espresso whipped cream, shaved almonds and coffee beans to signal what's inside. A mesmerizing swirl of chocolate fudge doesn't hurt, either.
What to use if you don't have pie weights?
To blind bake without pie weights line crust with foil or parchment paper and fill with rice kernels or dried beans.
note: you will not be able to cook these beans but you can store them separately to be used as pie weights over and over again. You can use the toasted rice though for pilaf.
Mocha Almond Fudge Cream Pie Recipe
Ingredients
Salted Chocolate Almond Pie Crust
3/4

cup

all purpose flour

1/2

cup

almond flour

1/3

cup

granulated sugar

2

tablespoons

cocoa powder

1/2

teaspoon

salt

4

large

egg yolks

6

tablespoons

butter

cold, unsalted
Chocolate Fudge Pudding
1/2

cup

granulated sugar

1/4

cup

cornstarch

3/4

teaspoons

salt

2 1/2

cups

whole milk

2/3

cup

chocolate chips

4

large

egg yolks

1

teaspoons

espresso powder
Espresso Whipped Cream
3/4

cup

heavy whipping cream

cold

2

tablespoons

granulated sugar

1

teaspoon

espresso powder
Instructions
Salted Chocolate Almond Crust
By hand in a large bowl, or with a food processor, combine flour, almond flour, cocoa, sugar and salt and cut in cold butter until the mixture resembles coarse meal. Add egg yolks and stir until dough begins to come together. Turn out onto a piece of plastic wrap, wrap and shape into a disc. Refrigerate at least 1 hour and up to 2 days.

Preheat oven to 350 degrees Fahrenheit. Roll out dough into a about a 13" round and place into 9" pie plate. Trim dough leaving it flush with the rim, decorate crust as desired and pierce bottom of shell all over with a fork. Refrigerate until firm, about 30 minutes.

Line shell with parchment paper, covering the edges and fill with pie weights. Bake for 20 minutes before removing weights and parchment. Continue baking until crust is slightly darker and dried out, 10-15 minutes longer. Remove and let cool. Meanwhile, prepare Chocolate Fudge Pudding.
Chocolate Fudge Pudding
Over medium high heat in a large saucepan combine milk and chocolate chips, stirring occasionally, until chocolate melts. In a medium bowl, whisk sugar, cornstarch and salt. When chocolate is completely melted vigorously whisk 1 cup of the hot milk mixture into the sugar mixture until smooth. Then pour it all back into the saucepan, while whisking, and cook over medium, stirring constantly, just until bubbly and thick, 4 to 5 minutes.

Meanwhile, whisk egg yolks in a medium bowl until lighter in color and ribbons pool down from the whisk. While constantly whisking slowly pour the hot milk / chocolate mixture into the eggs and immediately return it all to the saucepan. Stirring constantly, cook over medium heat just until it begins to bubble, 1 to 2 minutes. Pour through a fine mesh sieve into a large bowl and let cool, about 10 minutes. Whisk slightly and pour into chilled chocolate crust. Press plastic wrap directly onto the surface of the pudding to prevent a skin from forming and refrigerate until set, 4 hours or up to 1 day. When ready to serve prepare Espresso Whipped Cream.
Espresso Whipped Cream
Beat cold heavy whipping cream until soft peaks form then add sugar and espresso powder and continue whipping until stiff peaks form. Spread over pie and garnish and serve or refrigerate up to 2 hours. Chocolate shavings, slivered almonds, coffee beans and fudge drizzle are all great garnishes.
Notes
If using a food processor, throw a few coffee beans in the crust for extra coffee kick.
Nutrition
Calories:
522
kcal
|
Carbohydrates:
53
g
|
Protein:
9
g
|
Fat:
31
g
|
Saturated Fat:
16
g
|
Cholesterol:
247
mg
|
Sodium:
499
mg
|
Potassium:
176
mg
|
Fiber:
1
g
|
Sugar:
37
g
|
Vitamin A:
995
IU
|
Vitamin C:
0.2
mg
|
Calcium:
161
mg
|
Iron:
1.7
mg
enjoy!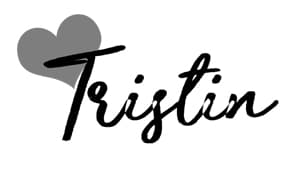 pin for later!