Citrus Churro Cheesecake with Blackberry Sauce has all the luscious creaminess of traditional cheesecake without being too rich thanks to the addition of a generous amount of bright citrus!
The (two ingredient!) churro-like crust is the perfect mix of sweet and cinnamon that holds up to the cheesecake without being soggy or overly stiff. And you will not believe what it's made of!
A non traditional cheesecake that just works.
This Citrus Churro Cheesecake with Blackberry Sauce is like a cheesecake and a churro had a baby. Then let a key lime pie raise it.  Totally a cheesecake with a churro foundation but also a little key lime flavor. But there's blackberry sauce too. And I'm not sure where she fits in. But she's there. And the fresh blackberry just goes so good with the creamy citrus cheesecake and spicy cinnamon crust.

Citrus Cheesecake
This citrus infused cheesecake is cool, creamy and tangy without the use of gelatin or heavy whipping cream. Instead it's simply cream cheese, citrus zest, sugar and a dollop of greek yogurt! Baking the citrus cheesecake in a water bath ensures it's perfectly cooked and creamy without cracking, drying or burning. The extended room temperature cool down that follows in addition to a long chill in the fridge guarantees that the cheesecake sets ups perfectly. For a creamy and luscious cheesecake that holds it's shape without being too dense.
2 Ingredient Churro Crust
A churro flavored crust complements the lime-heavy citrus cheesecake so well.  There are many ways to add the  distinctive fried pastry churro flavor to the crust. Some recipes call for coating refrigerated biscuit dough in cinnamon sugar before baking. While others use actual churros (um, yumm!!). But my easy two ingredient churro crumb crust recipe has a familiar childhood breakfast cereal to thank for it's cinnamon flavor and perfect crunch.
Cinnamon Toast Crunch!!
Yes, that's right. This two ingredient churro crumb crust is made by simply pulsing Cinnamon Toast Crunch cereal with melted butter. A quick bake and cool down before filling makes it sturdy enough to hold up under the cream cheese filling while remaining super tender and easy to eat.
Fresh Blackberry Sauce
Top Citrus Churro Cheesecake however you wish! It's great by itself, sprinkled with cinnnamon sugar, or served with berries.
But a drizzle of fresh citrusy berry sauce brings it over the top. And when it's as easy as simmering fresh or frozen blackberries with sugar and a bit of lime juice, there's really no reason not to just go for it. Blackberries and limes just go so well together. Blackberry Mojito Cobbler and Blackberry Lime Bar Syrup are a few of my other favorite recipes using this same flavor combo.
How to Make Citrus Churro Cheesecake with Blackberry Sauce
Based on a decadent lemon cheesecake recipe from The America's Test Kitchen Family Baking Book, this recipe has it all. And, although not difficult to make, this water-bath baked cheesecake does require the use of a springform pan and a precautionary step to keep the water out of this delectable dessert. But it's really as easy wrapping the pan well with a few sheets of aluminum foil before placing in the oven and filling the water bath around it. So please don't let that stop you from making this impressive but actually very easy dessert.
Don't have a springform pan?
Springform pans make it easy to remove soft desserts like cheesecakes from the pan after being baked and thoroughly chilled.  Simply run a kitchen towel under super hot water to warm it up and wrap it around the outside of the entire pan. After a minute or so the edges should be loosened and remove easily when the sides of the pan are opened up and removed.
To make this without a springform pan simply grease the sides of a tall cake pan and line it well with parchment paper leaving the sides tall. Then, after the cheesecake is thoroughly chilled, pull up on the parchment paper to easily remove it from the baking pan.
Cheesecake can be wrapped in plastic wrap and stored in the refrigerator for up to three days.. Or, up to two months in the freezer.
A Delicious Make Ahead Dessert for Entertaining
And to add to the perfection of this recipe, it's great for the holidays because cheesecake will freeze so well! Freeze baked and chilled cheesecake for up to two months, then defrost and serve as desired. To freeze cheesecake simply pop in the freezer uncovered until frozen. Then wrap tightly in plastic wrap and gently vacuum seal or place into a freezer safe storage bag. When ready to serve, defrost in the refrigerator overnight.
Customize It!
I was inspired by America's Test Kitchen with this recipe and I want you to be inspired as well! Add your own mix of citrus zest and juice. Clementine or blood orange juice, or all lemon are easy choices. But, get creative. Just keep it to around 1 tablespoon total zest and ¼ cup juice for the filling and a few teaspoons for the sauce. Or, skip the sauce and top however you desire! This is just a fabulous cheesecake and crumb crust method for you to use as is or as inspiration for your own creation.
Citrus Churro Cheesecake with Blackberry Sauce Recipe
Ingredients
Citrus Cheesecake
1 ½

pounds

cream cheese

softened

4

large

eggs

1 ¼

cup

granulated sugar

⅓

cup

greek yogurt

plain

2

medium

limes

1

medium

lemon

¼

teaspoon

salt
Two Ingredient Churro Crumb Crust
4

cups

Cinnamon Toast Crunch cereal

5 ounces

½

cup

unsalted butter

1 stick, melted and cooled
Blackberry Lime Sauce
3

cups

fresh or frozen blackberries

⅓

cup

granulated sugar

2

tablespoons

water

⅛

teaspoon

salt

2

teaspoons

fresh lime juice
Instructions
Preheat oven to 325 degrees Fahrenheit.

Zest and juice lemons and limes. Mix together juices and measure out ¼ cup, reserve remaining for Blackberry Lime Sauce. Mix zest together and measure 1 tablespoon, reserve remaining for another use.

Pulse ¼ cup sugar and 1 tablespoon zest with ¼ cup sugar until the zest is very fine. Add remaining 1 cup of sugar and pulse to mix. Remove citrus sugar from food processor and set aside.

Without wiping out the bowl of the food processor, process cinnamon cereal until fine. Then, drizzle in all but 1 tablespoon of the cool melted butter and pulse until combined. Sprinkle the mixture into a 9 inch springform pan. Press into an even layer using the bottom of a measuring cup. Reserve the 1 tablespoon butter to brush the inside of the pan later. Bake until fragrant and beginning to brown, 12-15 minutes. Then remove and let cool at room temperature, about 30 minutes. Once cool, wrap the outside of the pan with 2 sheets of aluminum foil and set in a large pan with a dish towel on the bottom to prevent the cake from sliding around when baking. Bring a pot of water to a boil.

Meanwhile, beat cream cheese in a large bowl until smooth, 1 to 3 minutes. Scraping down sides as needed. Mix salt with the lemon sugar mixture and beat into the cream cheese until fully incorporated. Once again scraping down when needed. Add the ¼ of mixed citrus juice and beat until incorporated, 1 to 3 minutes. Beat in the eggs, 1 at a time until fully incorporated. Lastly add greek yogurt and again beat 1 to 3 minutes.

Being careful not to disturb the baked and cooled crust, brush the inside of the springform pan with reserved 1 tablespoon butter. Then carefully pour the filling into the pan. Set the pan, with the cheesecake, on the oven rack and pour the boiling water halfway up the sides of the springform pan. Bake until the cheesecake is no longer jiggly and is lightly browned on the top, 1 ½ hours.

Remove and let the cheesecake cool undisturbed in the roasting pan for 45 minutes. Then, remove from water bath and transfer to a wire rack. Run a knife around the edge of the cheesecake and cool until barely warm, about 3 hours. Wrap the pan tightly in plastic wrap and refrigerate until cold, at least 4 hours and up to 4 days.

To unmold the cheesecake, wrap a wet hot kitchen towel around the cake pan and let it sit for 1 minute. Unlatch the sides of the pan and carefully slide the cake onto a cake platter. Let sit at room temperature for 30 minutes before serving.

Wipe down knife after each slice and serve with a drizzle of blackberry sauce.
Blackberry Lime Sauce
Bring blackberries, sugar, water and salt to a simmer in a large saucepan over medium heat, stirring occasionally until the sugar is dissolved about 2 minutes.

Process the warm mixture in a blender or food processor until smooth. Then strain through a mesh strainer set over a medium bowl. Press on the solids to get as much sauce out as possible then discard. Stir in lime juice and cool until room temperature at least 1 hour before serving. Refrigerate in an airtight container up to 4 days.
Nutrition
Calories:
452
kcal
|
Carbohydrates:
42
g
|
Protein:
7
g
|
Fat:
29
g
|
Saturated Fat:
16
g
|
Cholesterol:
144
mg
|
Sodium:
349
mg
|
Potassium:
200
mg
|
Fiber:
2
g
|
Sugar:
34
g
|
Vitamin A:
1385
IU
|
Vitamin C:
10.5
mg
|
Calcium:
128
mg
|
Iron:
2.7
mg
enjoy!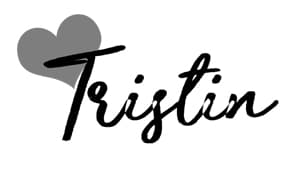 Nutrition Facts
Citrus Churro Cheesecake with Blackberry Sauce
Amount Per Serving
Calories 452
Calories from Fat 261
% Daily Value*
Fat 29g45%
Cholesterol 144mg48%
Sodium 349mg15%
Potassium 200mg6%
Carbohydrates 42g14%
Protein 7g14%
Vitamin A 1385IU28%
Vitamin C 10.5mg13%
Calcium 128mg13%
Iron 2.7mg15%
* Percent Daily Values are based on a 2000 calorie diet.
pin for later!