This post has been sponsored by Safeway. All thoughts and opinions are my own.
Be ready for any sleepover, camp-out, picnic or family adventure that the end of summer brings with the Safeway Anniversary Sale!
With a cabinet and fridge full of family friendly snacks, it's easy to say 'YES!' to all those simple pleasures that make summer, summer. Read on for a sneak peak at all of the great items you can score at this year's
Safeway Anniversary Sale
.
Summertime Snacking with Safeway
Jeremy and I have been busier than ever this summer which means less roadtrips, vacations and campouts. Instead, we're using what time we have to really explore locally, and the kids are spending more time hanging out around the house with friends than ever before. Which means…. so many GROCERIES!!
With the constant flow of teens and kids in and out of my home over the summer, I have to keep my kitchen ready with easy grab-and-go snacks and meals. Because snacking kids are happy kids. And I hear much less 'there's nothing to eaaattt!' and much more 'thanks mom, you're the best!'
Snacks make it easy to be the summer hang for the neighborhood kids.
Bags of Doritos, Nacho Cheese and Lay's Classic Potato Chips make late-night backyard campouts possible.
And with Tropicana 100% Pure Orange Juice, Quaker Instant Oatmeal and Quaker Life breakfast cereal, impromptu sleepovers (and breakfasts!) are a breeze.
When we do find a moment to be together as a family, having a good supply of cold beverages like a 12-pack or two of Pepsi, some Gatorade G Series, Lemon Lime and Pure Leaf Unsweetened Iced Tea make last-minute trips to the beach or to the woods stress-free. Throw a few bags of chips in the beach bag and some drinks in the cooler, and you're on your way.
The already low prices on the same items that keep summertime fun are about to get even lower at Safeway!
The Safeway Anniversary Sale
The boys and I love shopping at Safeway. Do you ever feel crowded or rushed at certain stores? I do and jeez.. it just makes shopping with kids that much more difficult. As if it isn't hard enough as it is. I love going to Safeway because I know that no matter which location we visit we will never get that feeling. Safeway stores are dependably clean and roomy with an easy-to-shop layout and friendly employees. Which makes it possible to quickly and easily find what I need, even with an armload of rambunctious kiddos!
And now, from August 1st to the 14th, just in time for all those end-of-summer adventures, Safeway is slashing prices. For two weeks only, look for even lower prices on these essential summer snacks and so much more!
Doritos, Nacho Cheese 9.75 oz bag
Pepsi, 12 pack cans
Tropicana 100% Pure Orange Juice, No Pulp, 59 fl oz
Lay's Classic Potato Chips 8oz bag
Quaker Instant Oatmeal, Maple & Brown Sugar, 10 count
Quaker Life breakfast cereal, 13 oz. box
Gatorade G Series, Lemon Lime, 32 fl oz
Pure Leaf Unsweetened Iced Tea, 59 fl oz
Perfect for sleepovers, campouts, picnics and family adventure opportunities that present themselves.
I purchased these products and more at my local Safeway, but you can also stock up and save at any of the Albertsons Companies family of stores including Albertsons, ACME Markets, Jewel-Osco, Vons, Pavilions, Randalls, Tom Thumb, Shaw's, Star Market, and Carrs/Safeway. Visit Albertsons.com to find a store near you and discover some fun meal-prep tips and recipe ideas!
Go in store to snag your fabulous Safeway Anniversary Sale deals and be ready for whatever the end of summer brings!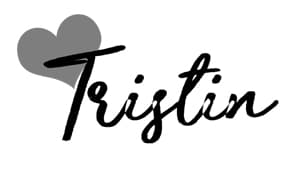 This post was created in partnership with Safeway. Thank you for supporting the brands that support me!