An easy, three-ingredient filling and a sturdy but tender, all butter pastry crust make these portable Strawberry Lemonade Hand Pies a hit at all summer occasions! 
Whether picnicking, camping or potlucking it's always a good idea to make up a few batches of these delicious pastries with tender lemony crust and 3-ingredient strawberry lemonade filling! If you can manage to keep them around long enough, they're great to have on hand to throw in your picnic basket, add to a lunch box or just grab on your way out the door in the morning.
How to Make Simple Summer Strawberry Hand Pies
Handheld pies are fabulous all year long, but there's just something about the summer hub-ub that screams for handheld sweets! I mean, when there's always another trail to run, park to explore or body of water to splash in, who has the time for a knife and fork dessert? Que the Strawberry Lemonade Hand Pie…
Easy to make, simple and delicious Strawberry Lemonade Hand Pies are eaten with only one hand – as the name suggests!
Sturdy + Flaky & Tender Lemon Pie Crust
Made with a version of all-butter pie crust that's been updated to be perfect for portable pastries, this crust is super tender and flavorful! bit more sturdy and a bit less flaky than the original, but still super tender and flavorful! But, with the addition of a good amount of sugar and a few egg yolks, it's sturdier and less fall-apart flaky than the original. A heaping spoonful of fresh lemon zest, brings this pastry dough from yummy to over the top lemony delicious!
Don't let the tender pastry crust fool you, though. This all-butter dough maintains it shape well. Even when cutting it into shapes. Because what's cuter, really, than hand pies cut into hearts and stars? Pretty much perfect for festive 4th of Julys and Valentines Days.
Honestly, though, most of the time I cut the pastry into circles using a cereal bowl. Then simply fold it over into a cute, nostalgic little semicircle. Just like those packaged pies of my youth! With waaaaay better crust and filling.
Simple 3 Ingredient Strawberry Lemonade Pie Filling
Strawberry Lemonade Hand Pies are filled with a simple mix of lemon juice, diced fresh strawberries, and strawberry jam to put the fresh flavors of summer in the palm of your hands. If fresh strawberries are not in season use dehydrated or freeze-dried strawberries. Or, use frozen berries. Just defrost and drain them first.
My freezer is jam-packed full of my grandma's strawberry freezer jam, so it's what I stuffed into these beauties. You can use store bought or homemade jam or preserves. But, I take any chance I can to use grandma's delicious jam. It makes an appearance in these Buttery Jam Thumbprint Cookies, Puff Pastry Fruit Tart, and Mini (Red, White and Blue) Lemon Cheesecakes.
Since this filling doesn't need to be warmed there's no worry of soggy crust. And because it's basically an already perfectly thickened jam there's no chance of it being undercooked or under-thickened.
But, there is still one potential problem that often plagues hand-pie-bakers.. in-oven filling explosion. I mean, obviously, it still happens (see my own photo proof above). But, to prevent hand pie explosion as much as possible make sure not to overfill each round. This recipe makes exactly the amount of strawberry lemonade filling needed for all 10 hand pies, no more no less, so it shouldn't really be a problem. But, to make sure you put the right amount of filling in each pie, either measure the strawberries and jam exactly for each pie. Or mix everything up and evenly divide into 10 equal portions ahead of time.
Strawberry Lemonade Hand Pies Recipe
With lemon pie crust, strawberry lemonade pie filling and lemon glaze Strawberry Lemonade Hand Pies get big flavor from only a few ingredients.
Using the ingredients in a mindful way ensures that nothing is wasted. The egg yolks are used in the crust, while the whites are used as a wash. One lemon is used to add big flavor to the crust, filling and the delicious sweet powdered sugar glaze.
Proving that you don't need fancy ingredients (or a lot of them!) for an impressive, delightful and charming dessert!
Ingredients
2 1/2

cups

all purpose flour

1/4

cup

granulated sugar

+ 2 tablespoons for dusting

1

cup

cold, unsalted butter

2 cubes, cut into small cubes

1/4

teaspoon

sea salt

2

large

eggs

whites and yolks separated

4

tablespoons

ice water

1

large

lemon

zested and juiced (about 1/4 cup juice and 3 teaspoons zest)

1

cup

strawberry jam

1

cup

diced strawberries
Instructions
Whisk flour, sugar, salt and 1 tablepsoon lemon zest together in a a large bowl. Add cubed, cold butter and cut in until only pea sized and smaller. Do not over mix. Add cold egg yolks and ice water. Stir just until it begins to come together. If dough is too dry add more ice water.


Divide lemon pie dough in half and wrap each piece with plastic wrap then flatten into a disc. Refrigerate at least 1 hour, up to 2 days. Or freeze up to 3 months.


Preheat oven to 375 degrees Fahreinheit. On lightly floured surface roll dough to 1/8" thick. Using a large 6" round cutter (or a serving bowl) cut rounds and refrigerate or freeze until ready to fill.

Meanwhile, make lemon glaze. Whisk 1 cup of confectioner's sugar into 1 tablespoon lemon juice and 1 teaspoon lemon zest. Reserve until later.

Stir remaining lemon juice and remaining 1 teaspoon lemon zest into strawberry jam.

Place 1 tablespoon strawberry-lemon jam and 1 tablespoon diced strawberries into the center of each dough round. Brush edges with water, prick one side of the dough with a fork, and fold over strawberry filling. Press edges to seal with a fork, being careful not to stretch edges too thin. Repeat with remaining rounds.

Brush with beaten egg white and sprinkle with sugar. Bake 20-25 minutes until golden brown. Transfer to wire rack to cool.

Set cooling rack over baking sheet to catch the runoff, and drizzle pies with lemon glaze.
Notes
Freeze unbaked Strawberry Lemonade Hand Pies for up to 3 months, then bake adding 5-10 minutes to the cook time. 
Inspired by and adapted from 'Sun Dried Strawberry Hand Pies" from Martha Stewart's Pies and Tarts cookbook
Nutrition
Calories:
404
kcal
|
Carbohydrates:
52
g
|
Protein:
4
g
|
Fat:
19
g
|
Saturated Fat:
12
g
|
Cholesterol:
86
mg
|
Sodium:
246
mg
|
Potassium:
78
mg
|
Fiber:
1
g
|
Sugar:
21
g
|
Vitamin A:
620
IU
|
Vitamin C:
3
mg
|
Calcium:
23
mg
|
Iron:
1.8
mg
Enjoy!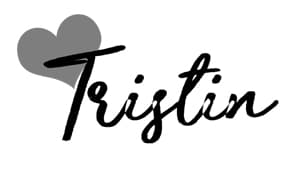 Nutrition Facts
Strawberry Lemonade Hand Pies
Amount Per Serving
Calories 404
Calories from Fat 171
% Daily Value*
Fat 19g29%
Cholesterol 86mg29%
Sodium 246mg11%
Potassium 78mg2%
Carbohydrates 52g17%
Protein 4g8%
Vitamin A 620IU12%
Vitamin C 3mg4%
Calcium 23mg2%
Iron 1.8mg10%
* Percent Daily Values are based on a 2000 calorie diet.
Pin for Later!