Incorporate Me Time into Family Time this spring with 5 ideas to celebrate Mother's Day doing the things you love with those you love the most.
This post created in partnership with JORD watches, as they were kind to send me this watch and offer a giveaway to my readers, but all opinions are my own!
We all do it… we say that all we want for Mother's Day is a little aloooone time. Then when we get it we spend the entire time feeling guilty for choosing to spend what precious fleeting moments we have away from our family.
Me Time on Mother's Day
I totally get it. Trust me, I fully understand the want to 'just do what I want!' on Mother's Day. We spend so much of our lives catering to others, attending to their needs and wants. Juggling a million roles and running from here to there just to try to keep all the balls in the air. We do our best to be our best and give our all to everyone. Every day.
So, when 'our day' finally comes all we want is to have it to ourselves! To have full control over our own actions. A moment with our own thoughts. Time to delve into whatever the heck it is we want to do simply because it's something we want to do rather than something we or someone else needs us to do.
So why is it that every year when Mother's Day finally arrives, I just can't seem to pull myself away for that self-care 'me time' that I am constantly wishing for?
From Minutes to Memories
Perhaps it's because with all the balls in the air and all the roles we mothers play, family time is actually few and far between. We may feel like we are always right on top of each other. When in reality we rarely experience quality time to just enjoy each other's company.
Perhaps it's because I have been through the revealing experience of not having a mother to spend this day with. I've seen how short life is and that next Mother's Day with my children is not guaranteed. I guarantee that for as long as I can, I will make sure that my children are able to have their mother with them on Mother's Day.
I think it's really because I know the value of making the time we have count. The importance of turning minutes into moments. Because those moments are what become lifelong memories.
For all life's moments
So that's why I saw the following statement from JORD after they contacted me to share their unique, minimalist wooden watches with you, I couldn't help but jump at the opportunity!
The value of a watch is not in being able to tell how much time has passed, but in being aware of the need to make that time count. Moments are bigger than minutes and your watch should tell more than time.
Their range of timeless, unique wooden watches for men and women are all expertly handcrafted in the USA.
In addition to giving you the chance to win $100 off your own investment quality, ethically sourced, wood timepiece save up to 25% off now on women's until May 13th.
I chose the unisex Dover in ebony and copper and when it arrived it was just as beautiful but masculine as I expected it to be! I mean that was a given. But the cutest wood storage box, jute watch pillow, wood conditioner marker and other accessories were such a surprise! I had no idea the watch was going to arrive in it's own little gift box. And come to find out, you can even get the watch and the box custom engraved. You know us mom's love our personalized stuff 🙂 Especially because you can save 25% on that through May 13th too!
So, go ahead and enter the giveaway then head on over to find which wooden watch is right for you. I love their gallery of shoppable real fashion posts for shopping and styling inspo.
Five Tips for Me Time + Family Time on Mother's Day
I do advocate having alone time in your daily life. But, on Mother's Day I choose to find ways to do the things I love while incorporating those that I love. These are a few of my tried and true favorites. With a little thought you can easily involve the kids in your unique interests. Whatever they may be!
Gardening take a family trip to a local farmer's market or landscape supply store. Then have the kids help you plant the garden. Or create a garden craft or cook a meal from the farmer's market produce.
Cooking take a cooking class or a mom and me cooking class with the kids. Then have the kids prepare a meal for you!
Hiking / Adventuring take the kids along for a day trip to your favorite outdoor spot or find a new spot together!
Creating find a workshop and either go solo or bring along a kiddo if it's age appropriate. Or, head on out for shopping trip to your favorite craft supply store. Then come home and have the kids paint self-portraits or cut silhouettes. Or any other DIY family craft project you've been swooning over.
Date Night or Girls Night spend the day with the kids then get dressed up to hit your favorite spot or a try a new restaurant with your spouse or friends.
Enter the Giveaway!
Enter for your chance at $100 off your choice of fabulous JORD wooden watch!!
The contest will close 05/27/2018 at 11:59pm CST.
Good luck!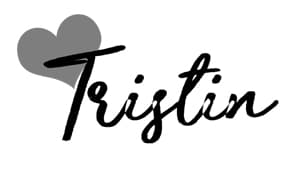 pin for later!