Baked Corned Beef and Cabbage is a super tender and delicious one pot meal that deserves a spot at your table more than once a year! 
When made with the right cut of brisket, cooked low and long enough and cut correctly, it's a show stopping dinner perfect for everyday! If you're unsure how to best cook corned beef, which corned beef cut to buy or just what in the heck is corned beef is and why is it served on St Patrick's Day then read on, friend. Or, just skip to the bottom to learn how to make the most tender and flavorful Corned Beef and Cabbage in the oven. Trust me, this Baked Corned Beef and Cabbage recipe is the best!
For More Than Just St Patrick's Day
Why do we only indulge in this deliciousness on St Patrick's Day? Always left wanting more and wondering why we don't eat it more often, this year I pledge to make it more of a mealtime staple! The meat is so tender and flavorful and with so many delicious ways to use up the leftovers, I need to start upping my corned beef game! I mean really, corned beef hash,  reuben sandwiches, corned beef hash breakfast biscuits, corned beef and cabbage rolls, the options are endless! And equally mouth watering.
But, I understand. There are many, many people who have never experienced this culinary deliciousness. Maybe they're intimidated by this strangely named meat and just completely confused.
I started eating it and making it for St Patrick's Day simply for the sake of holidays and creating traditions. Over the years, I've tried so many different methods and made just as many mistakes. So, save yourself the trouble and years of trial and error and make this best ever Baked Corned Beef and Brisket.
What is Corned Beef Brisket?
Corned beef is a beef brisket that has been brined in a flavorful solution similar to pickle brine. The large salt kernals in the brine are called 'corns'. Which is where the name 'corned beef' comes from. You can corn your own beef brisket by covering it in a brine of coarse salt, peppercorns and spices (thyme, allspice, paprika and bay leaves) and refrigerating for up to a week. Or, purchase corned beef at the supermarket where it comes pre-seasoned with a similar spice blend.
The store bought corned beef will have a much more red color than home corned beef. The meat's red color comes from the sodium nitrate used in the brine that prevents the growth of bacteria and spoilage. Yes, nitrates have received a bad wrap, but nitrogen is the single biggest component of our atmosphere! If you're concerned with nitrates you can brine your own corned beef or purchase a 'nitrate-free' version. But, beware nitrate free versions are preserved with celery juice – simply because of the high amounts of nitrates in celery from the dirt they're grown in!
And if you're that concerned about health, a fatty cut of pickled beef is probably not the right meal for you anyway. Just sayin.
But is Baked Corned Beef and Cabbage right for St. Patrick's Day? History says corned beef is not what the people of Ireland would have eaten during their feast to honor St. Patrick.  They most likely would have feasted on Irish Stew and Soda Bread or Braised Pork and Potatoes. When Irish immigrants came to America beef and cabbage were substituted for the pork and potatoes because they were more readily available and more affordable.
How Is Corned Beef Cooked?
There are so many different ways to cook corned beef and cabbage, and trust me! I've tried most of them. I prefer a more traditional approach to brisket and braise low and slow in the oven. This method produces a fall-apart tender brisket full of flavor.
Whether baked in the oven, braised in a dutch oven on the stovetop, simmered in a slow cooker or pressure cooked in a regular pressure cooker or an electronic pressure cooker like the Instant Pot Corned Beef and Cabbage is an easy one pot meal that takes a little inactive cooking time. No matter which cooking method you choose, the corned beef will always be tender and fall apart if you cook it long enough at a low enough temperature.
Tough Corned Beef and Cabbage? The problem is most likely either the brisket was not cooked long enough or it was cooked too hot. So while it is entirely possible to overcook anything, Baked Corned Beef and Cabbage is a very very forgiving meal.
Corned Beef and Cabbage Dinner Menu
Now that you have a delicious tender beef brisket, what to serve with it? The recipe calls for braised cabbage and petite potatoes and there are many other things you can add to the spread!
Grainy mustard, horseradish sauce and/or thousand island dressing are flavorful sauces for slathering and dipping.
Rye bread or soda bread make great vessels to slather on some spicy mustard and pile high with brisket slices. Soda bread always reminds me of an oversize biscuit, so I usually opt for making a few batches of Big Flaky Baking Powder Biscuits instead.
Colcannon, a mixture of mashed potatoes and greens like cabbage or kale, is another popular addition to many St. Patrick's Day meals.
Of course no St Paddy's Day celebration would be complete without a pint (or three!) of Guinness or an ice cold Irish Mule. But which wine to pair with Corned Beef and Cabbage? Zinfandel, Pinot Noir or Malbec all cut the salty richness very well.
Baked Corned Beef and Cabbage Ingredients
Using only a few ingredients and a simple technique this recipe for Baked Corned Beef and Cabbage recipe is the best!
Which Corned Beef Cut to Buy?
While both point and flat portion corned beef are cuts from a beef brisket, there are substantial differences. A beef brisket is between 8-12 pounds and is too large for most retail sales so they cut it into two portions. Both have a fat layer, but the second cut or 'point portion' has more internal fat marbling than the first cut or 'flat portion'. The point portion is usually much more affordable and also more unevenly shaped. The flat portion yields nice flat slices and produces a better end result in my opinion. Regardless of which cut you choose, make sure you are choosing a brisket cut and steer clear of corned eye of round being sold as 'corned beef'.
Either a point or a flat portion, a 3-4 pound brisket feeds up to 6 people giving about 4 large slices per serving. For leftovers, shoot for 1 pound per person and double the recipe.
What are petite potatoes?
The petite potatoes called for in this recipe are simply different varieties of baby potatoes all sold together. Feel free to substitute any other potatoes and adjust cooking time accordingly.
How to cut cabbage wedges?
Keep a portion of the stem in each cabbage wedge to make the leaves stay together while you're cooking and eating. Start by peeling off any wilted outer leaves the cutting the head in half with a large sharp knife. Then cut each half in half and in half again resulting in 8 wedges.
How to slice the finished corned beef brisket?
For the most tender bite make sure to always cut across the grain. The 'grain' in meat are those long strings of muscle fibers that run lengthwise down the brisket. You should be able to visually see which way the grain is running and as long as you always slice the meat so that there are a million tiny little pieces rather than a few long ones you will be good. This is the same method you want to take for any tough (but delicious!) cuts of meat like brisket such as flank steak or skirt steak.
Baked Corned Beef and Cabbage Recipe
Braising is a simple cooking method of quick searing meat then stewing slowly in a covered vessel to render out fat while maintaining moisture for a tender succulent piece of meat and a flavorful broth. Therefore, braising is the perfect choice for cooking Corned Beef and Cabbage. Corned Beef and Cabbage can be braised on the stovetop or in the oven and either will produce similar results. This recipe details how to oven braise but if you don't have an oven safe vessel you can braise over low heat on the stovetop. Make sure to cover your pot and check periodically that the meat is still covered with liquid. Adding additional liquid as needed.
Ingredients
3-4

pounds

corned beef brisket

flat portion

1/4

cup

canola oil

divided

2

large

yellow onions

peeled and quartered

3

cloves

garlic

peeled and minced

1

pound

petite potatoes

rinsed and scrubbed

1

medium head

cabbage

cut into 8 wedges, core intact

6-8

cups

water

salt and pepper

to taste
Instructions
Preheat oven to 300 degrees Fahrenheit. Rinse and pat brisket dry with paper towels. In a large dutch oven or cast iron skillet heat 2 tablespoons canola oil over medium high heat until shimmering. Brown the beef on both sides, about 10 minutes then transfer to baking dish or plate.

Add cabbage wedges to hot rendered fat in pan and cook on each side until browned and blistered, about 30 seconds per side. Transfer to plate and continue with remaining cabbage wedges.


All the rendered fat should have been absorbed by the cabbage wedges, so add the last 2 tablespoons of canola oil to the pan. If there is still rendered fat, drain all but 2 tablespoons and skip adding any additional oil. Reduce heat to medium and add quartered onions and 1/4 teaspoon sea salt. Cook until lightly browned and softened, about 3 minutes. Add garlic and cook until fragrant, about 1 minute.

Deglaze pan with 1 cup water, scraping up any browned bits. Then add remaining 5 cups water and bring to a boil. Pour over browned corned beef brisket in a baking dish or leave liquid in dutch oven and place the browned brisket back into the dutch oven, covering with at least 1/2 inch of liquid. Tightly cover baking dish with aluminum foil or place lid on dutch oven and bake.

After 2.5 hours remove lid or foil and ensure that the brisket is still covered by liquid, adding more if necessary. Cook an additional 30 minutes.

Add petite potatoes and bake, uncovered, 1 hour longer. Then remove brisket to cutting board to rest and add blistered cabbage wedges to the braising liquid and potatoes and continue baking until potatoes are cooked through and cabbage is tender but still has bite, about 15 minutes.

Slice brisket across the grain in 1/4 inch slices and place on a platter. Remove veggies from broth and arrange around baked corned beef slices. Strain broth and pass separately with horseradish, coarse deli mustard and a big loaf of crusty bread.
Notes
To make Baked Corned Beef and Cabbage ahead of time simply cook brisket completely, through step five. Then, cool in it's juices and cover tightly with aluminum foil. Refrigerate up to 3 days. When ready to serve add potatoes and cabbage and reheat in a 325 degree oven until potatoes are tender and brisket is warmed through, about one hour. Leftovers can be reheated in the same way.
Nutrition
Calories:
612
kcal
|
Carbohydrates:
18
g
|
Protein:
35
g
|
Fat:
43
g
|
Saturated Fat:
11
g
|
Cholesterol:
122
mg
|
Sodium:
2779
mg
|
Potassium:
1070
mg
|
Fiber:
2
g
|
Sugar:
2
g
|
Vitamin C:
80.3
mg
|
Calcium:
47
mg
|
Iron:
4.5
mg
Customize it!
Feeling ambitious? Ttake full control over all the ingredients in your corned beef and cabbage and cure it yourself!
Skip the cabbage and serve finished brisket with sauerkraut instead.
Get even more flavor into your brisket by using something other than water! Try beer, stout, cider or stock instead.
Try mixing up whatever veggies sound good to you! Try carrots, pearl onions, peas or green beans.
If you love tender, slow braised meat that is full of big flavor without big effort check out these other delicious dinner ideas!
Enjoy!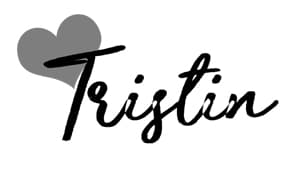 Nutrition Facts
Baked Corned Beef and Cabbage
Amount Per Serving
Calories 612
Calories from Fat 387
% Daily Value*
Fat 43g66%
Cholesterol 122mg41%
Sodium 2779mg121%
Potassium 1070mg31%
Carbohydrates 18g6%
Protein 35g70%
Vitamin C 80.3mg97%
Calcium 47mg5%
Iron 4.5mg25%
* Percent Daily Values are based on a 2000 calorie diet.
Pin for later!