An Emoji Theme Pool Party inspired by the guests of honor's tumblr images and other favorite things is a fun, party for teens and people of all ages!
Classy emoji party
Whether looking for thirteenth birthday party ideas for ideas for teen parties, kid's birthday parties or even a fun party for kids of all ages, this emoji inspired party is perfect!
It's classy and cute with a black, white, metallic and pastel color palette.
And the activities center around just lounging around and making fun memories with friends.
Who doesn't love that?
Venue
A local pool or park with a lake or river makes a great venue for a teen emoji themed birthday party.
Invitations
Before school gets out for summer deliver custom invitations to friends. Use the invitation to set the tone for the party and get guests excited about the upcoming fun.
Easily downoad and print or text this free printable pool party invite to guests!
Decoration
As the guests arrived on the day of the party, they checked in, grabbed a custom towel and got started swimming.
Custom squad goals, #squad and beach please towels are cheeky fun for teens and all ages, really.
Print and iron on your own using a vinyl cutter, heat transfer material and wholesale white beach towels.
Decoration
Fun pool floats do double duty as decoration and party fun.
Food and drink
Let the guest of honor's favorite foods and drink take center stage.
Stock a food table with grab and go snacks for the guests to munch on during their short breaks from swimming. Bowls of chips, gold fish crackers, watermelon, fresh berries, Oreos, fruit shaped gummies, candies and more!
Mini bottles of glittered sparkling cider are fun for teens.
So are purchased and homemade berry pie pops, sugar cookies, candy, rice krispie treats, and brownies shaped like Popsicles.
Pro tip – schedule the event after lunch and before dinner to avoid serving a full meal.
Activities
The swimming takes center stage but other activities like a photo booth and food stations are fun.
To make an easy photo booth backdrop layer self adhesive fringe curtains in various color on a wall and set out photo booth props, an instant camera and lots of film nearby.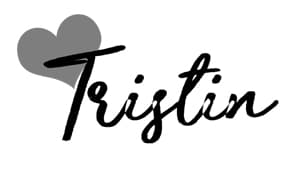 Shop this post
Please note: Fresh Flavorful is a participant in the Amazon Services LLC Associates Program, and these customized links, provided by Amazon, track the referrals to their website for the purposes of assigning commission on these sales.
Pin for later!