With these 50 + Easter Basket Ideas you can easily create beautiful and affordable Easter baskets whether for babies, child, tween, teen or adult!
Easter is one of my very favorite holidays because of our family traditions that we have created. Since starting my own family we have created our own family traditions, in addition to hiding baskets, that we make sure we do every year. Ours are a mix of our old childhood family traditions and new traditions. And I encourage everyone to feel free to forge their own paths and create whichever traditions they can dream up!
Family Traditions
reusable paper grass
The night before we leave out all our Easter baskets and paper grass basket filler so that the Bunny can reuse the same ones year after year.
a note for the easter bunny
We also leave a carrot and a note out for Mr Easter Bunny. Thankfully for the Bunny, Chayce has yet to grill him with a thousand questions like she does to Santa. And yes, she expects hand written responses from Santa. Every. Year. Fingers crossed that she doesn't decide to start quizzing the Bunny too!
Reusable eggs
Mom and Dad also hide large reusable paper mache eggs with goodies inside.
egg smash
After all the loot has been found and we have eaten some breakfast (in addition to all the chocolate), we head down to Grandpa and Grandma's house to continue the celebration and smash real eggs over each other's heads! Seriously, we do. If you've never heard of cascarones, check out my post all about it here.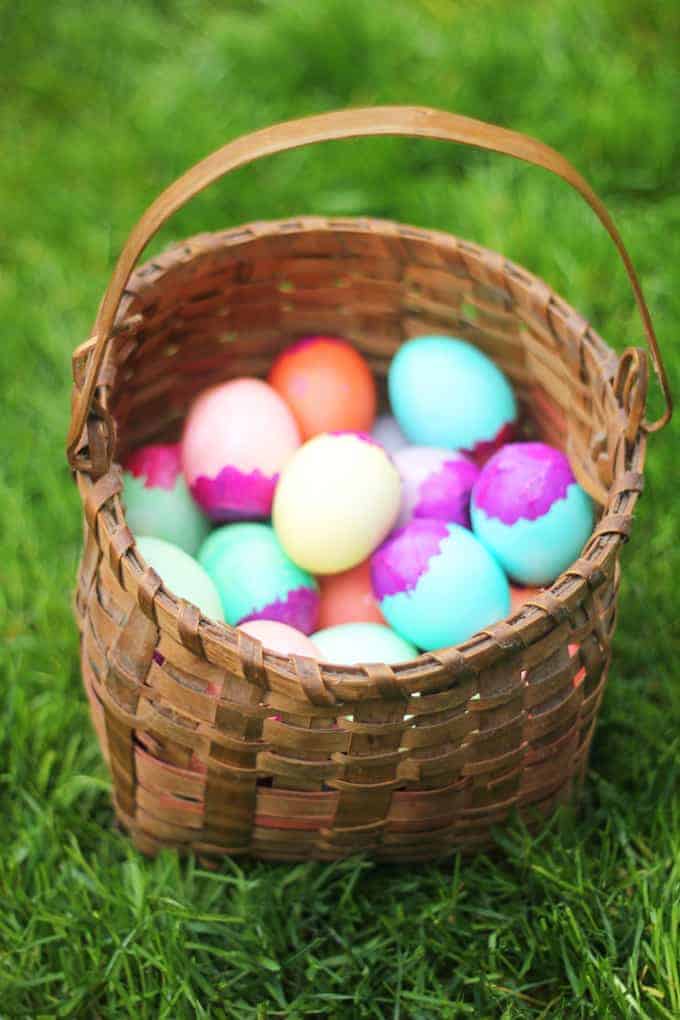 Easter baskets + Easter Basket Ideas
The kids always wake up to find that the Bunny has visited and brought them baskets to find.
If your Easter Bunny gets overwhelmed with the thought of putting together a thoughtful and cute basket in addition to the possibility of a midnight 10+ question fill in the blank quiz like mine does, then go ahead and show him or her the list below of some of my favorite basket filler ideas:
Easter Basket Ideas for Babies:
Easter Basket Ideas for Toddlers (ages 1-3):
little plastic animals ( I like the ones from Schleich)
finger paints
play dough
bath toys
music instruments- bird clickers or egg shakers
Easter Basket Ideas for Young Children (ages 4-8)
make your own balsa wood airplanes
legos
butterfly net
fake tattoo sleeves
disappearing ink
cars and trucks ike die cast vehicles from Schylling
bird whistle
little figures from their favorite tv show/movie
spy gear
scented markers
voice changer machine
stickers (these forest friends stickers are a hit in my house)
coloring books (Rosie Flo's are great and so is this Flower Seed Packet one from Dover)
sidewalk chalk (cute egg shaped ones)
Easter Basket Ideas for Tweens
temporary tattoos ( metallic tattoos)
nail polish / nail polish sheets
face masks
lip gloss
egg shaped soaps
cute jewelry
cheap phones case
gift cards – itunes, visa, xbox, etc. \
craft supplies – jewelry making, clay, drawing, etc.
gag gifts
eggling egg flower garden
drawing paper and art supplies (these ones from eeboo are beautiful and high quality
anything from eeboo would be a great addition to an Easter basket)
Easter Basket Ideas for Anyone and Everyone!
antique toys
wind up toys
bubble bath
bath fizzies
stickers
bubbles
bunny or farm animal themed books (do not have to be Easter books, some of my favorites are 'Bunny My Honey', and 'Runny Babbit', and 'Moo' all of which are not Easter specific books – The Easter Egg by Jan Brett is a beautiful Easter themed book)
chocolate! Gold Lindor chocolate Easter bunnies are the best!
special coins or $2 bills
What are your favorite family Easter traditions?
enjoy!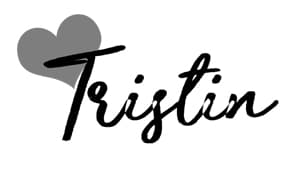 pin for later!